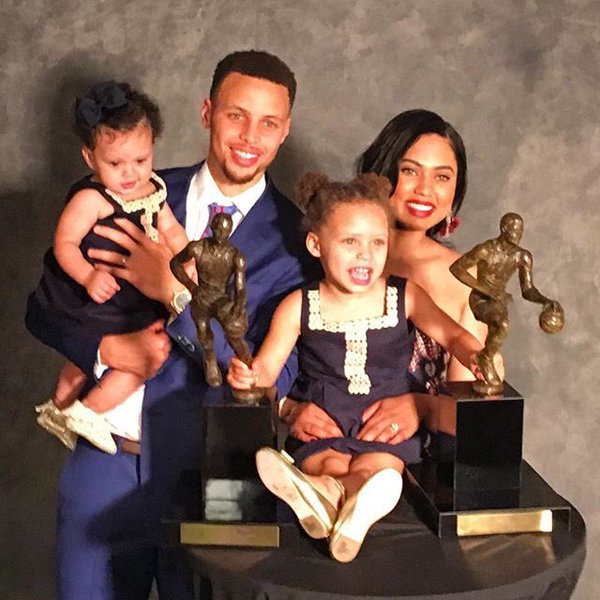 Ryan Curry, Steph Curry, Riley Curry and Ayesha Curry

Last week, Ayesha Curry, the wife of Golden State Warrior basketball star, Steph Curry, tweeted that the NBA is rigged. She was frustrated after a terrible game in Cleveland, where her father was wrongly profiled as a ticket scammer committing fraud, racially profiled and nearly arrested. That was a low blow meant to upset the family, as Curry's team were the reigning champions and the Cleveland Cavaliers wanted to win the series.
The family's was also held up for 45-minutes, barred from entering the venue, due to publicity seekers Jay Z and Beyonce, who haven't done anything for the league in comparison to what the Curry's have done (especially boss baby Riley Curry, who brought a lot of positive publicity to the league).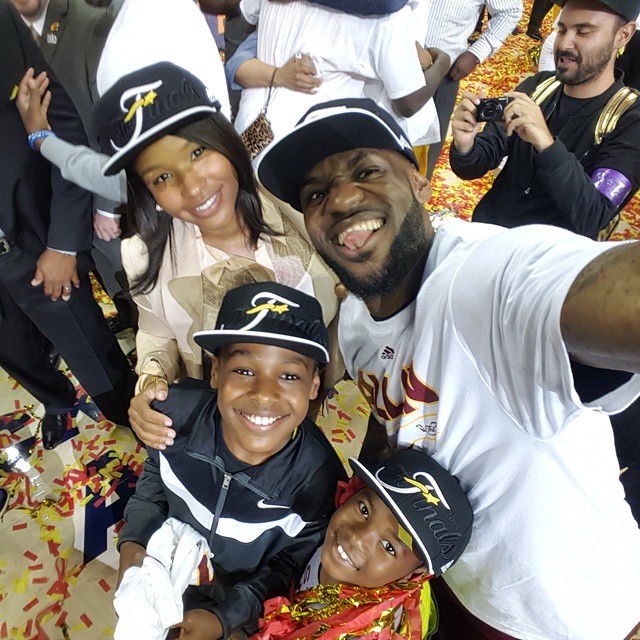 Lebron James, Savannah James and their children
Then during the game, calls kept questionably going against the Golden State Warriors, resulting in a win for Lebron James and his Cleveland Cavaliers. Curry angrily tweeted the championship was being rigged. She deleted it shortly after. Some criticized her in the press, making sexist comments that are the equivalent of women should stay in the kitchen and be seen and not heard.
However, you falsely detain someone's father, trying to place him in handcuffs, don't be surprised if they publicly slam you for it. That was highly unprofessional trying to cuff an innocent old man, who is the father-in-law of your top rival. C'mon, you knew who there were. The whole thing went too far. What if he had a heart attack from the shock of it all. People need to think of the consequences before they engage in such tactics.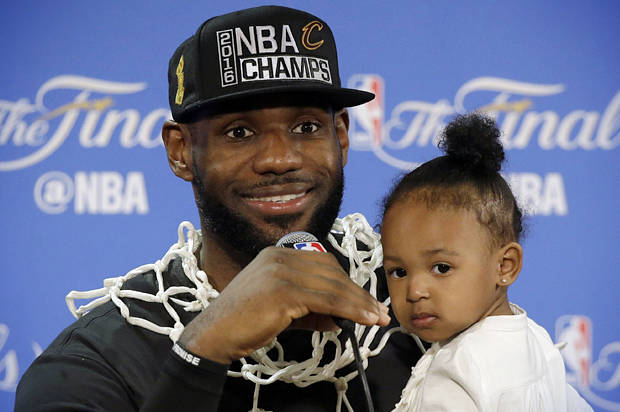 Lebron and his baby girl Zhuri. They've finally shown her beautiful little face, after always covering up her face on Instagram with scarves like she's in the Taliban (LOL).
Did Ayesha Curry get some inside information that the championship was rigged? She didn't say. I will say this though, when the officiating is poor during any game in any sport, it will lead people to think the proceedings are rigged. Let's face it, refs let Lebron James do whatever he wants to on the court since returning to Cleveland, Ohio, even at the expense of other players. This does impact the outcome of games. Many fans have complained online about Lebron not getting called for fouls or being awarded fouls that never happened. I know he is a league favorite and refs want him to win, but it has become too obvious. Other basketball players are being subjected to more rigorous scrutiny by referees than Lebron.
Lebron is a great athlete, but fair is fair. If a player isn't getting called for behavior he should be or if other players are getting called for non-existent fouls against the league's star, Lebron, it gives him an advantage (free throws ect). Of course people will wonder. Once again, no matter the sport, the officiating must be fair to avoid a look of impropriety.