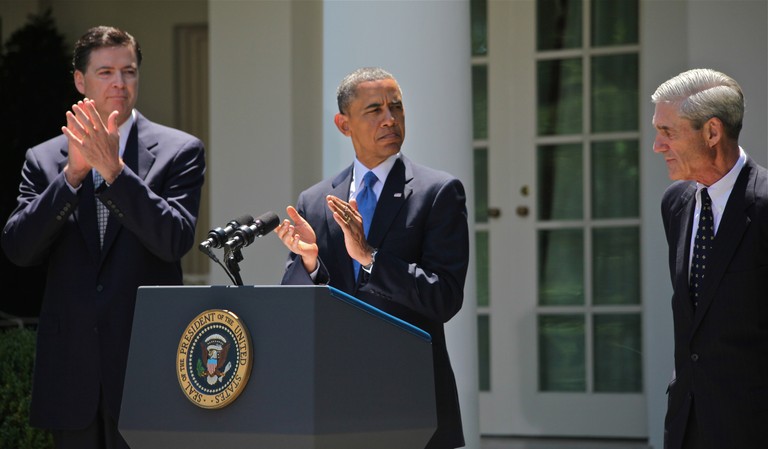 New FBI Director James Comey, U.S. President Barack Obama and former FBI Director, Robert S. Mueller
For the past several years the Judiciary Report has written about the many times the FBI failed in America and it resulted in mass casualties. The Orlando, Florida gay and lesbian night club shooting that left 49 people dead and 53 injured, is no different. ISIS terrorist, Omar Mateen, did the unthinkable and executed 49 people and injured 53. As it turns out, he was on the FBI's watch list for 2-years, due to his contact with terrorists in the Middle East. Mateen also made posts on social networking espousing his support for terrorist groups such as ISIS. He had even threatened to bring a gun to school in the 5th grade and shoot everyone, resulting in a 2-week suspension. He even bragged in high school that Osama Bin Laden was his uncle. However, the FBI incredibly saw no threat in any of his behavior. Mateen was also left off the no-fly list then dropped from the FBI watch list.
I have stated it before on the Judiciary Report and I shall state it again, the FBI is going to be the agency that brings about America's collapse. They knew about the September 11th terrorist attacks before they happened, but headquarters stonewalled one of their agents that kept sounding the alarm in trying to prevent it. The FBI knew about the Fort Hood terrorist attack before it happened, but did nothing to stop it. The FBI knew about the Boston Marathon terrorists before they killed innocent men, women and children and permanently maimed others.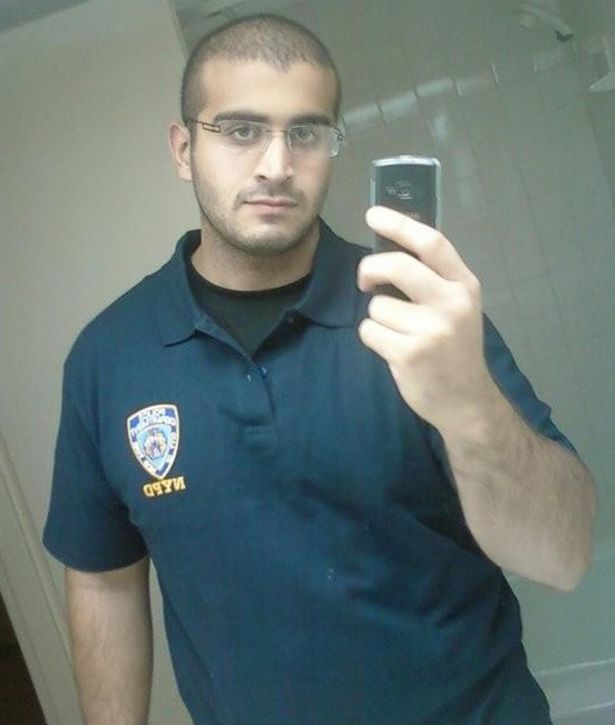 Omar Mateen

There are many terrorist attacks, including the atrocities committed in Paris, France last year, that the FBI knew about in advance and did nothing to stop from happening. The FBI also admitted they knew the 2008 financial crisis was coming, but stated they are not a financial regulatory agency, so they didn't bother to say anything or try to intervene.
I warned in 2006
that a terrible financial crisis was coming to America and two years later in 2008 it did, with the U.S. economy sustaining trillions of dollars in damages/losses. America still has not recovered from the 2008 financial crisis. I have
a track record for being right
. The signs are all there, America is going to collapse, like nothing that has been seen in modern times, due to the corruption coming out of the business sector and government. World history will blame the FBI, among others, for it happening.
STORY SOURCE

Orlando Shooter Wasn't on U.S. No-Fly List, Despite FBI Probes
June 13, 2016 — 4:49 PM EDT - Once the FBI concluded there wasn't enough evidence to link Omar Mateen to terrorism, that meant the man who later swore allegiance to the Islamic State during a murder spree on Sunday wouldn't be prohibited from airline flights. Mateen had twice been investigated by FBI agents for suspected terrorist leanings and was for a time listed on a government watch list, but he was removed because agents closed the initial case in 2013 without confirming he was a danger, FBI Director James Comey told reporters in Washington Monday.
"He was watchlisted with the opening of the preliminary investigation and he was taken off the watch list when the investigation was closed," Comey said. Comey declined to name the watchlist. Mateen, who killed 49 people in an Orlando gay bar early Sunday before being shot dead by police, wasn't on the no-fly list maintained by the U.S. Terrorist Screening Center, according to a government official. The official wasn't authorized to comment on the list and asked not to be named...