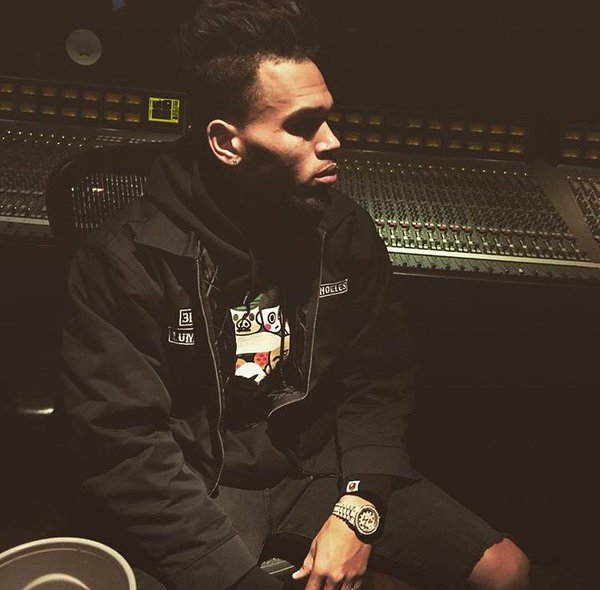 Chris Brown

Chris Brown's team is in complete disarray. First, Brown's manager quits after the singer beat him up so badly he landed in the hospital. Then, Brown's tour manager, Nancy Ghosh, fled as well after he screamed at her, threatening to beat her like Mike G. Now Brown's publicist, Nicole Perna, who hid her name for a long time (LOL) has quit as well, due to the singer calling her a "B***h."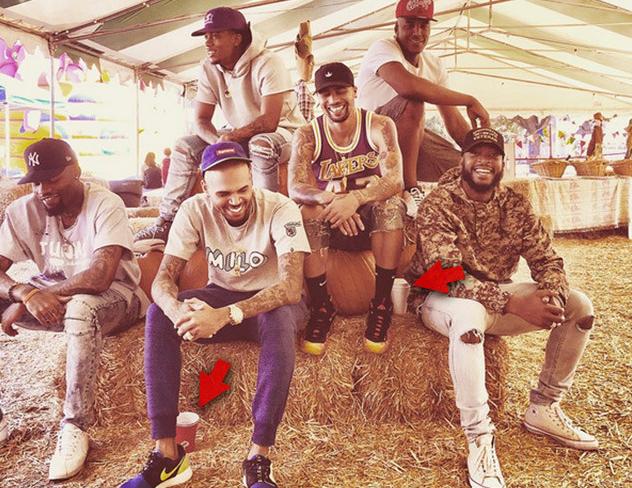 Brown and his friends drinking the drug sizzurp. Brown is living in the kind of drug haze that killed Jimi Hendrix and so many other entertainers.

Reports indicate the dispute revolves around Perna's inability to get fashion magazines such as Vogue and GQ interested in Brown's Black Pyramid fashion line (the clothes are not high fashion though). Brown became angry with Perna over the lack of interest in the line and it resulted in a heated series of text messages, where she told the singer the truth - people do not want to work with him. Most people do not want to work in a hostile environment and will avoid it.
Brown's name is gone with most outlets, which would pose a serious problem for most publicists. Outlets don't want to work with him, believing he is erratic and violent, with a temper that could flare up on them at any moment, due to Brown's documented run-ins with the law and lawsuits against him for assault. Magazine editors are very pro-feminist and disapprove of Brown's image due to the Rihanna domestic case, publicly stalking and verbally degrading ex-girlfriend Karrueche Tran online and slamming some of his female fans on social networking by insulting their looks.
Brown's exchange with Perna went like this:
Brown: I don't want you texting me compliments with no results...get in the game.
Perna: Anna Wintour doesn't want to f*** with you. These editors don't want to f*** with you. The majority of my time is spent on damage control. I am constantly cleaning s*** up and having your back.
Brown: NICOLE, you texting me as if I will give a f*** if u dont work for me or not … Do whatever makes u feel better. Me personally, I DONT GIVE A F***!!!
Brown then ordered his then manager, Mike G, to fire Perna, "Mike, this b***h got all the balls in the world talking to me but can't talk to the editors or anyone for that matter when they release bulls*** in the press … Send this b**ch her termination." Brown beat up Mike G shortly after, leading to the manager's hospitalization.
STORY SOURCE

Chris Brown Publicist Quits, Singer Says "You Won't Michael Jackson Me!"

Jun 28 2016, 8:52am - Chris Brown's last couple of weeks have been loaded with peak struggle. The publicist for the singer's clothing line recently quit after getting into a war of words with the singer over text, which she shared. Reportedly, Brown barked on PR rep Nicole Perna, who had been tasked with getting his Black Pyramid clothing line on magazine covers. After texting him a compliment on the gear, Brown took the time to criticize the job she was doing...considering Breezy's record, this guy really needs to work on his people skills.
However, Brown took to Instagram to further comment on the Mike G situation, allegedly threatening a tour manager, the exchange with Perna and the lawsuit Suge Knight filed against him. Basically, it's everyone else's fault...