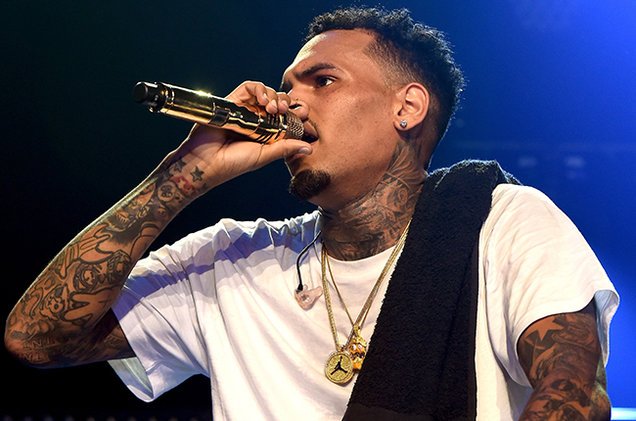 Chris Brown
Troubled singer, Chris Brown, has been sued by incarcerated former Death Row Records CEO, Marion "Suge" Knight, over a 2014 shooting that occurred in Los Angeles at the 1Oak night club. Knight was shot six times during the incident, but refused to cooperate with police investigating the matter. On Monday, cash strapped Knight filed a lawsuit against multi-millionaire Brown, 1Oak and singer Pia Mia Perez, who co-hosted the pre-VMA party at the night club.
Knight, member of the Blood Piru street gang in Los Angeles, hypocritically alleges in his lawsuit that Brown is, "A known gang associate with a history of violence and had a well documented track record of hosting events and or parties in which violence frequently erupted." However, this point can be invalidated in court, as there is also a history of violence regarding Knight, who was shot in a night club before, during a Miami, Florida party hosted by rapper Kanye West. Remember, when Knight was uninvited, showed up at the club and got shot in the butt.
Brown's lawyer can easily and credibly argue Knight is a violence magnet. Knight is after all accused of murdering a Los Angeles police officer who was dating his wife during their separation. Knight is also on trial for murder in a hit and run that saw him deliberately run over two people out of rage regarding the "Straight Outta Compton" film he did not want to be included in.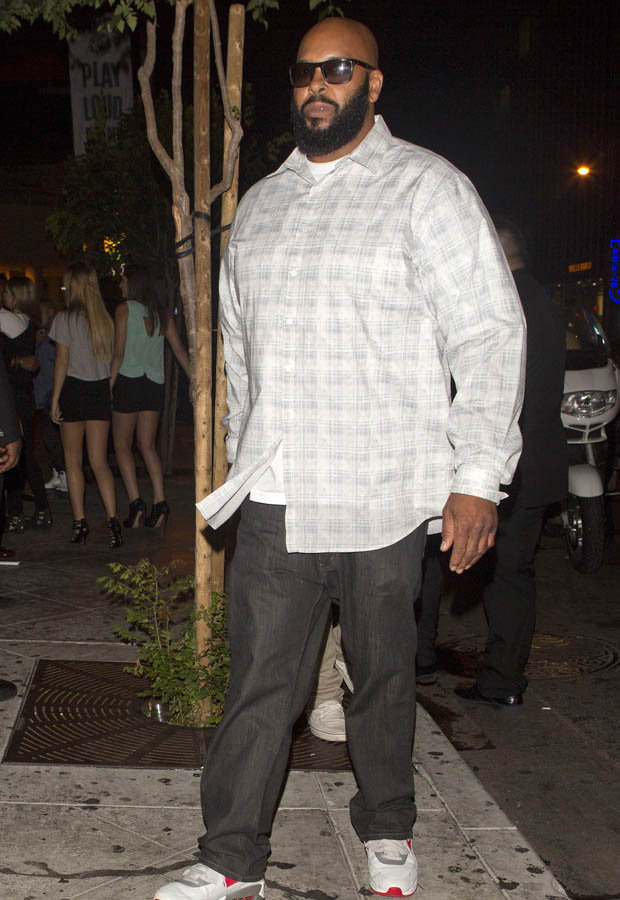 Suge Knight
While it is believed Brown was the target of the 1Oak club shooting, it will be difficult for Knight to find anyone to go on record stating what people in the industry already know. There have been attempts at killing Brown, which resulted in injuries to others. Being a constant target of the Kabbalah Center has turned Brown into a paranoid schizophrenic.
Knight is demanding Brown pay all past and future medical bills in association with his injuries from the shooting. He is also leaving it to the discretion of a jury and the court to decide how much money he should be awarded in the case. At the end of the day, this lawsuit is really rich coming from Suge. Knight is the man who caused the terrible East Coast v. West Coast rivalry in the 1990s, where dozens of people in America died in senseless acts of violence, including the late rappers Tupac and Notorious B.I.G.
Knight is also on trial for murder, in a case where there is video evidence of the gruesome crime. Knight's criminal history will likely give any civil jury pause. He is likely looking for a quick settlement from Brown, 1Oak and Pia Mia, though he is a walking target himself, due to the crimes he has committed against others.
STORY SOURCE
Suge Knight sues Chris Brown over shooting
Updated 9:36 AM ET, Tue June 28, 2016 - Knight is currently incarcerated and charged with murder. In 2010 he filed a similar suit against Kanye West. Imprisoned former rap mogul Suge Knight is blaming singer Chris Brown and a West Hollywood nightclub for a 2014 shooting which left him wounded. Knight filed suit Monday in Los Angeles Superior Court against Brown, fellow singer Pia Mia Perez and the owners of 1 Oak nightclub. He's alleging they failed to provide adequate security at a celebrity-filled party Brown co-hosted with Perez on the eve of the MTV Video Music Awards in August 2014...