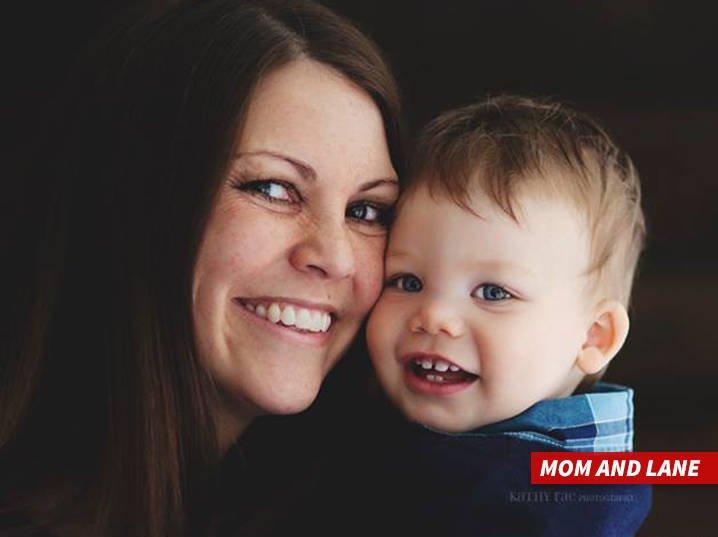 Melissa Graves and Lane Graves

The body of 2-year-old Lane Graves, was recovered from a manmade lagoon at Disney's Grand Floridian Hotel and Spa. The beautiful boy and his family were on vacation at Disney world. At approximately 9:00PM during movie night, the family and other guests of the hotel were on a man made beach overlooking an artificial lagoon that leads out to an alligator habitat.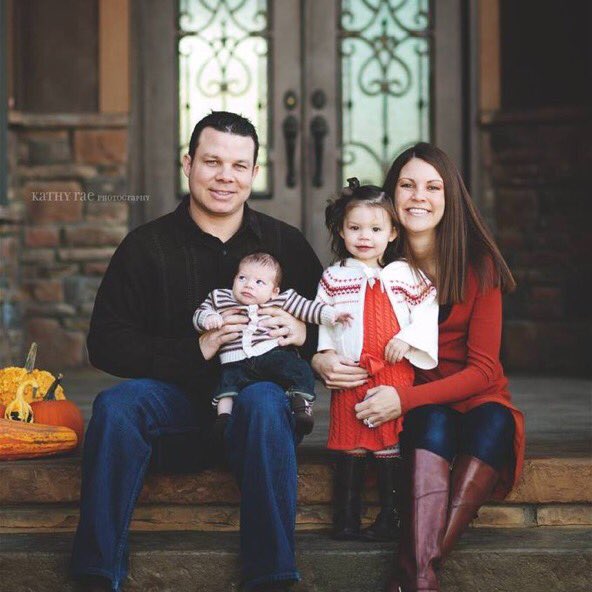 Matt Graves holding his son Lane Graves, as Melissa Graves holds their daughter

Lane was wading in inches of water, when an alligator quickly surfaced and attacked. The animal gabbed Lane, wrongly believing he was food. Lane's dad, Matt Graves, fought the alligator in trying to free his son from the animal's mouth. Lane's mother Melissa also waded into the water trying to help her son. However, after a few seconds the alligator retreated into the lagoon with Lane in his mouth.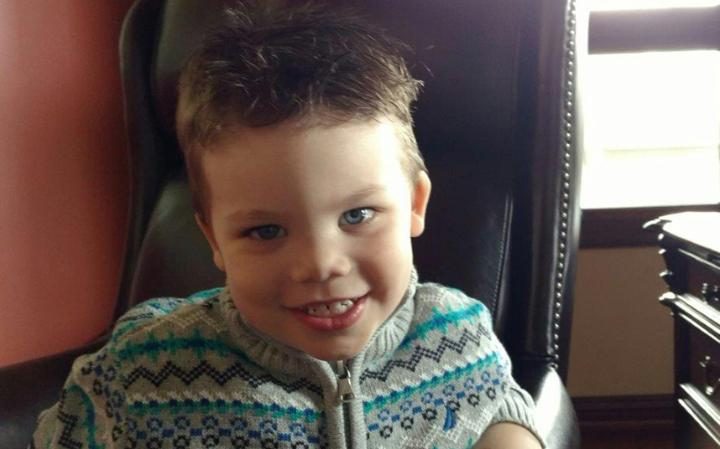 Lane Graves

A lifeguard and other guests witnessed the horrible incident unfold and called for help. A search ensued as fifty people attempted to find the boy. Five alligators were caught and culled, in attempts at finding Lane. The next afternoon, authorities recovered Lane's body intact close the the spot the attack had occurred. The alligator had drowned Lane, but released him when he realized the boy was not food (alligators eat fish and turtles).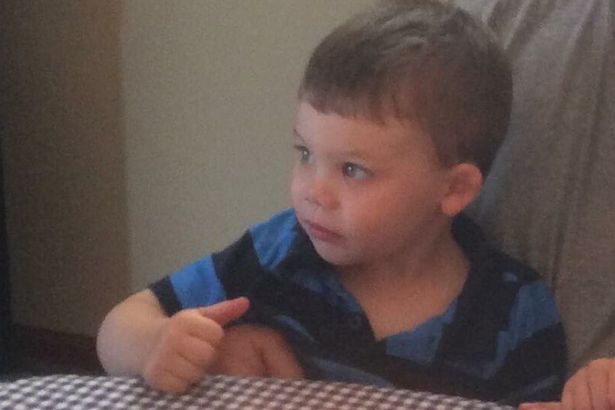 Lane Graves

Some have been pointing to the fact the artificial beach had a "no swimming" sign posted. However, Lane was not swimming in the water. He was playing at the shore. The sign did not warn of alligators. Had Disney responsibly placed a sign warning of alligators, the family and others who have visited the Grand Floridian, would not have went to the artificial beach. A neighboring hotel has signs plainly stating alligators are present and not to feed or touch them. Disney is liable, as they had no alligator warning signs and have encouraged guests to sit on the fake beach during movie night and in the day while sunbathing.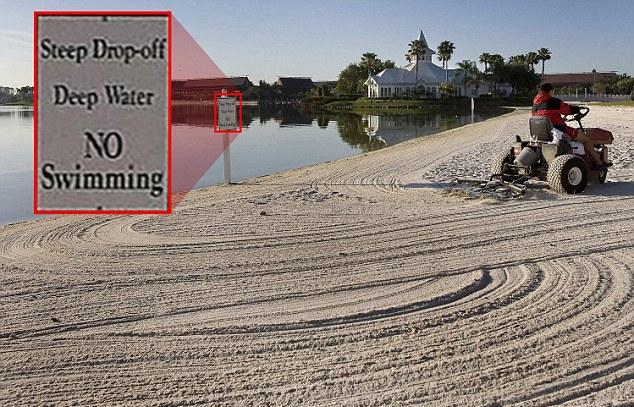 "No Swimming" sign at Disney's Grand Floridian Hotel and Spa failed to warn guests there are alligators present
In wanting to give their expensive hotel a more upscale appeal, Disney neglected to mention to the visiting public that the resort is built in alligator infested swamp and woodlands, where there have been a number of alligator sightings, some of which have been caught on film and in photographs. Other guests had complained about alligators at the Grand Floridian Hotel and Spa.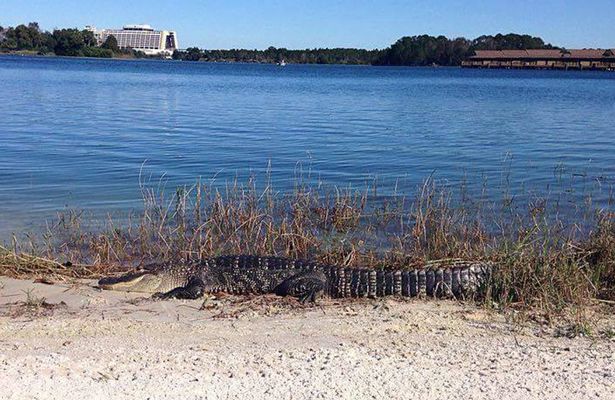 Family from Liverpool, England was confronted by this large alligator that surfaced on the shore, as they sat 40 feet away from the water at the Grand Floridian Hotel and Spa
3-months ago, a family from Liverpool, England vacationed at the Disney Grand Floridian and came face to face with an 7 foot alligator. The family stated they were on the artificial beach in lounge chairs provided by Disney, who once again encourages guests to use the fake beach lining an artificial pond infested with gators. The family did not go into the water, neither did a group of Canadians, who were also on vacation and on the fake beach. However, the English family heard a loud and noise and not long after, an alligator surfaced on the shore and charged at them.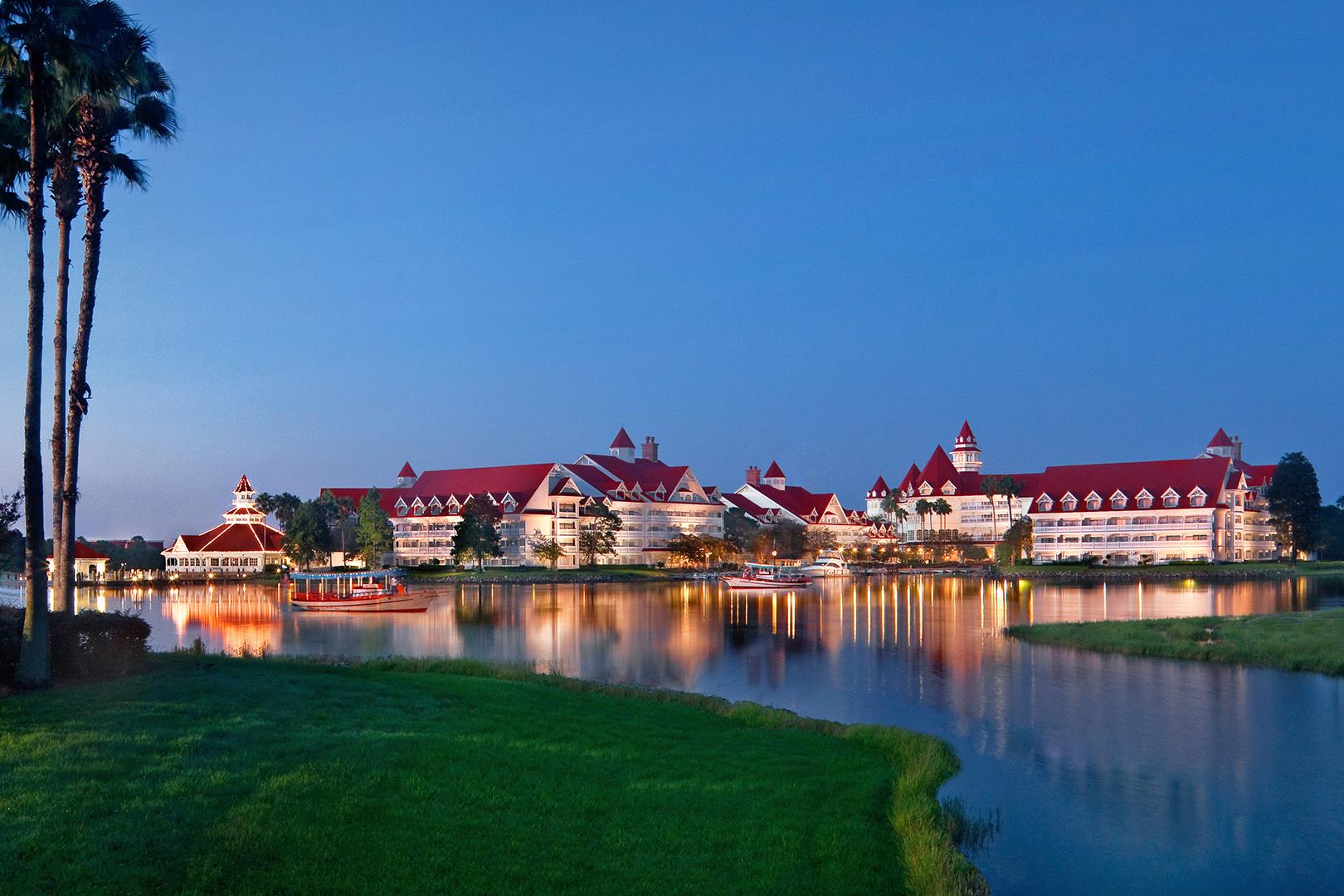 Disney World's Grand Floridian hotel and spa in Orlando, Florida
Once again, the families were not swimming in the water, but sitting on the shore 40-feet from the artificial lagoon. Both families had to run for their lives. Therefore, any claims Lane was "wading in the water" that barely reached his knees, does not constitute swimming in water nor does it excuse the fact Disney did not inform guests of the fact alligators are present and pose a threat to human life.
Locals know the risks of dark water in Florida. However, a family from Nebraska, England or Canada will not realize the threat to safety and life. Disney has failed to warn foreigners and out of state guests of the risks. Gators see humans in heavily populated areas as adversaries taking over their land. Alligators do not like humans. Avoid them, because if they get the chance, they will attack you without warning.
Side Bar: Florida is full of gators and they like to lurk in dark water. I once saw an alligator at the edge of the boulder lined waters of the bay in Miami, where they are not thought to roam. However, due to it being by a park and entertainment complex, where people eat everyday and at times throw food in the water rather than garbage cans, the gator was there lurking wanting to be fed (I've even seen shopping carts in that water - people need to stop polluting) .
If you've lived in Florida, you will see a gator or hear stories of them. My friend saw a baby gator surface and walk along the manmade pond in her then newly built community. Years ago my mom's friend communicated the dangers of living in Florida near water, stating her friend had purchased a brand new home on a lake, but sold it within days after an alligator surfaced, snatched her small dog and dragged him into the water, never to be seen again. Another friend told us of an incident where she heard a scratching noise at her front door, looked through the peephole and saw nothing, but when she finally opened the door to peek, a gator was on the ground. The gator was scratching on the front door and had she opened it fully, the animal would have lunged at her.
The closer you live to a lake, pond, river or lagoon in Florida, the more likely it is to happen. Architects in Florida love to build artificial ponds in new communities and place a fountain in the center as a selling point, but it has the risk of almost always attracting alligators, who usually come out in the evening and at night. However, some have openly lurked in the day time, likely hungry and seeking for food after ending up in a fake habitat that lacks fish.
STORY SOURCE

Disney alligator attack eerily foreshadowed exactly 30 years ago when child fought to save sibling

17:30, 15 Jun 2016 - The horrific alligator attack on an American toddler at a Disney resort was eerily foreshadowed exactly 30 years ago when a child fought to save her sibling. The attack happened in 1986 on an eight-year-old who was playing near a small pond at the park's Fort Wilderness campground. Paul Richard Santamaria was squatting by the water when suddenly an enormous female alligator pounced and bit him on the left leg leaving the youngster with "multiple lacerations and punctures".
His sister ran over and tried to pull him by the armpits but had a "tough time" keeping hold of her brother, the boy's mother Roberta said. Paul's 10-year-old brother Joseph Jr then started beating the reptile with his hands forcing the alligator to release its hold and slinked back into the water...
Disney Attack Neighboring Resort Warned of Alligators
6/15/2016 7:13 AM PDT - A resort just a few miles from Disney's Seven Seas Lagoon where a 2-year-old was attacked by an alligator had a clear warning sign -- BEWARE OF ALLIGATORS. The Hyatt Regency Grand Cypress has a lagoon similar to the one at the Disney Grand Floridian Resort. As we reported, the Disney resort has a sign saying NO SWIMMING, but no mention of alligators. The Hyatt went the extra step and warned of gators.
As we reported, a gator was allegedly caught on video in the Seven Seas Lagoon just days before the attack. We called several other nearby Disney resorts, and we were told there were no signs warning of alligators ... just that the waters were not for swimming.
http://www.tmz.com
Body of two-year-old boy killed by alligator recovered as Disney World beaches closed
16 June 2016 5:35am - Police and wildlife officials launched an investigation into the safety of beaches at Walt Disney World amid a massive hunt for the body of a two-year-old boy killed when he was dragged into a lagoon by an alligator. All nine Disney World resort beaches were closed after the attack on Tuesday night. Approximately 18 hours after the search began, the boy's body was recovered by divers. He was identified as Lane Graves of Elk Horn, Nebraska.
Lane's father Matt Graves wrestled with the 5-7 foot alligator in a desperate attempt to save his son, but both alligator and boy disappeared into the Seven Seas Lagoon. His mother Melissa Graves also darted into the water in an unsuccessful rescue attempt. The boy's four-year-old sister was inside a play pen on the beach. Orange County sheriff Jerry Demings said he and a Catholic priest had informed the family that the boy's body had been recovered near where he vanished and was completely intact...