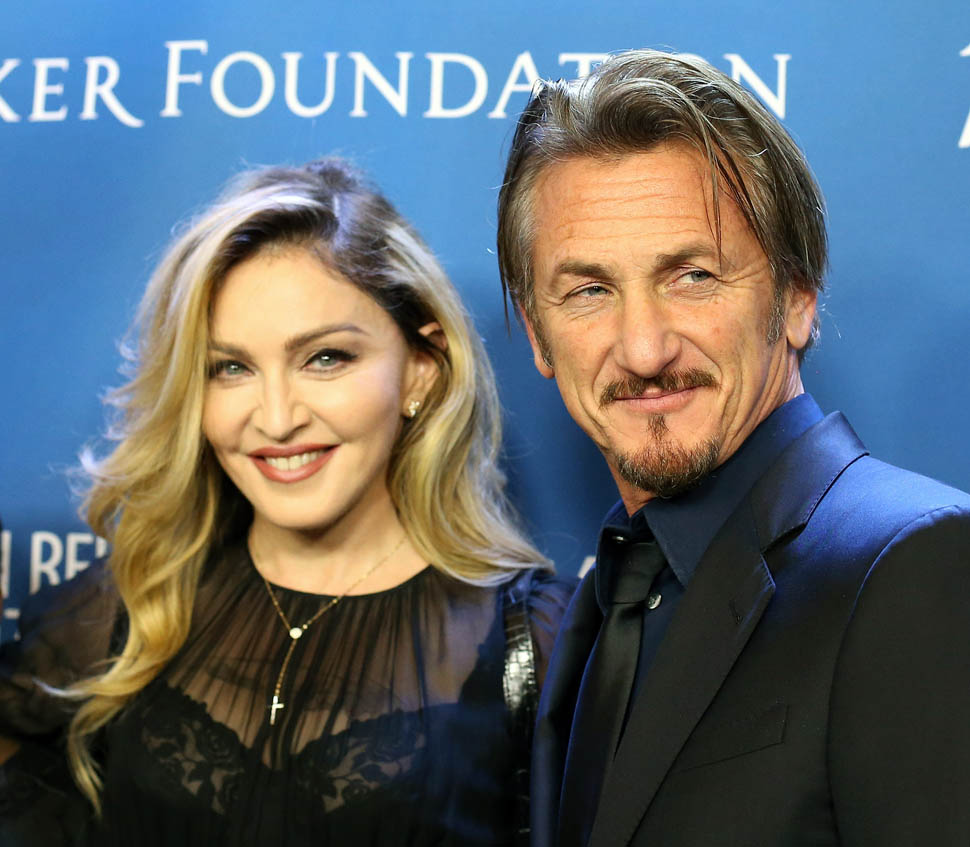 Sean Penn and ex-wife Madonna, who claimed he used to beat her with a bat, yet she keeps smiling and taking photos with him

Lee Daniels slammed actor Sean Penn in a Hollywood Reporter interview last year, labeling him a "wife beater." Daniels made these claims due to lies Penn's mentally deranged ex-wife Madonna told and circulated in the industry for years. Madonna claimed Penn beat her with a bat. However, Madonna is a pathological liar and
a kleptomaniac
. She is not to be believed. Daniels publicly rehashing the rumors Madonna spread, resulted in Penn filing a $10,000,000 defamation lawsuit against him last year.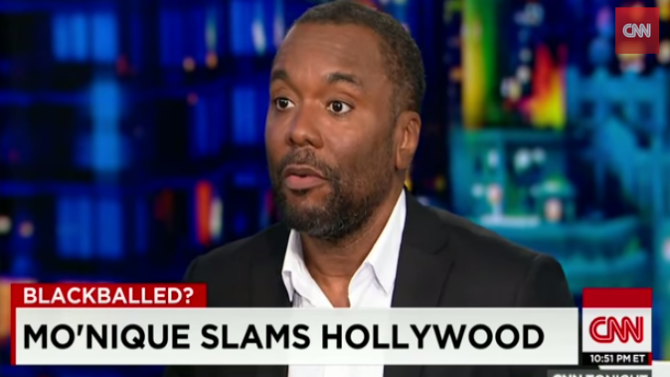 Lee Daniels
Daniels made the statements in the interview in trying to excuse allegations of domestic violence against Terrence Howard, the star of his copyright infringing, failing show Madonna illegally sold him at cut rate prices in a dirty business deal "Empire." Slamming Penn was a means of kissing up to Madonna. However, the show "Empire" has been on a massive ratings slide over the past few months under a site boycott.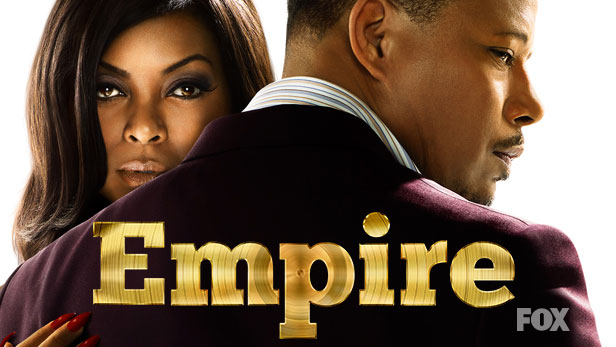 "Empire"
Daniels has now settled the lawsuit, donated money to Penn's Haiti charity and issued a groveling publicly apology stating, "I am sorry that I have hurt you Sean, and I apologize and retract my reckless statements about you." Daniels is known in the entertainment industry as a mean spirited, evil, vicious man that abuses his post as producer to damage the careers of those he deems enemies. Stars such as Mo'Nique have spoken out against him. Others in the industry have made complaints against him as well. Daniels is a nasty piece of work and a complete fake.
STORY SOURCE

Lee Daniels Settles Sean Penn Defamation Suit, Writes Apology Letter: 'I Am So Sorry I Have Hurt You Sean'

05/04/2016 AT 04:35 PM EDT - Sean Penn has settled his defamation lawsuit against Lee Daniels, who wrote a public letter of apology to the actor after accusing him of hitting women last year. "I am so sorry that I have hurt you, Sean, and I apologize and retract my reckless statements about you.
How thoughtless of me. You are someone I consider a friend, a brilliant actor and true Hollywood legend and humanitarian," Daniels wrote in a joint statement with Penn obtained by PEOPLE. Along with the apology, Daniels made a donation to Penn's J/P Haitian Relief Organization...
Penn filed the complaint against Daniels last September after the Empire co-creator compared the actor to his show's star Terrence Howard, who admitted to hitting his first wife. "That poor boy," Daniels said in an interview with The Hollywood Reporter. "[Terrence] ain't done nothing different than Marlon Brando or Sean Penn, and all of a sudden he's some f------ demon. That's a sign of the time, of race, of where we are right now in America."