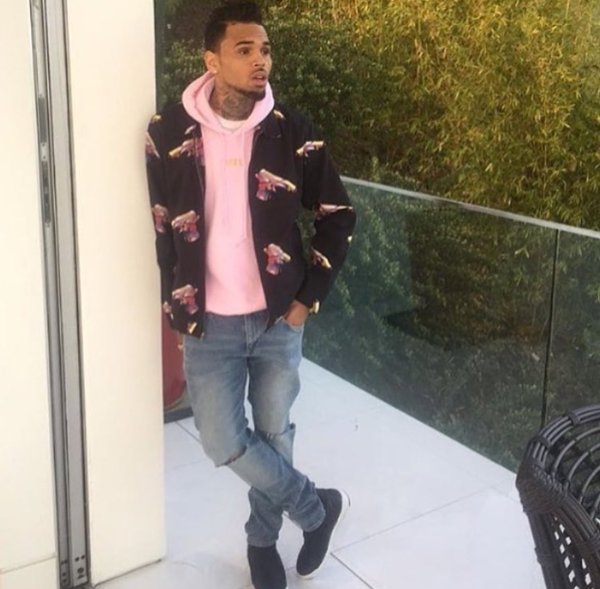 Chris Brown and Nia Guzman, the mother of his child, Royalty Brown, squared off in court today. Guzman demanded the court restrict Brown's access to their daughter, citing his drug and alcohol use, as well as that of his friends, OHB. The judge rejected Guzman's request. Brown and Guzman will continue to share joint custody of their daughter. Guzman's request was hypocritical, as she has drug and alcohol issues as well. They both need rehab for the sake of their child. Their daughter needs court supervision while in the care of both parents, due to drug and alcohol issues on each side of the dispute.
Guzman also requested $16,000 in child support, which would be a massive increase from the $2,500 per month Brown has been giving her, for taking care of their daughter 2-weeks out of each month (and has rented a home for them to live in). The judge again sided with Brown, rejecting Guzman's request for increased child support. $16,000 is excessive under the circumstances.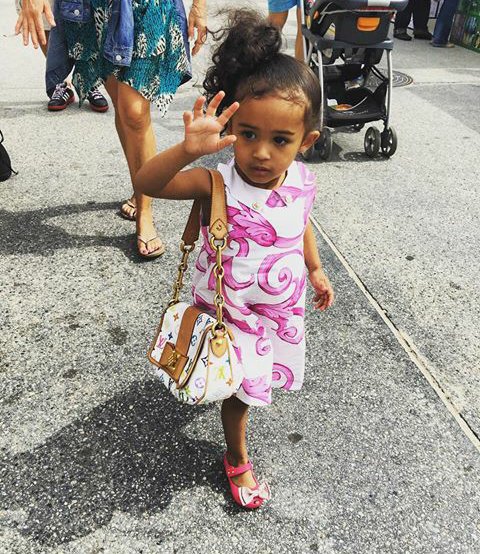 Beautiful little Royalty deserves to be properly taken care of in the financial realm. However, Nia does not deserve $16,000 per month for ruining Brown's relationship with his then long term girlfriend, Karrueche Tran, costing him some of his fans, who sided with her and others who were upset with him for concealing the fact he had become a father.
Guzman was not Brown's wife (it's not alimony). She wasn't even his girlfriend. She is a woman he had sex with while under the influence, leading to a pregnancy that came as a total surprise to him. He trusted her and she betrayed him. It's ironic, as he's known her for years. People tend to think the ones they've known for years or before fame can be trusted, where newer friends or acquaintances can't be. However, when fame and money enter the picture, some people start scheming and will take advantage of you. They will trap you with a pregnancy thinking they'll get a big support check every month, lavish home and force your hand into marriage.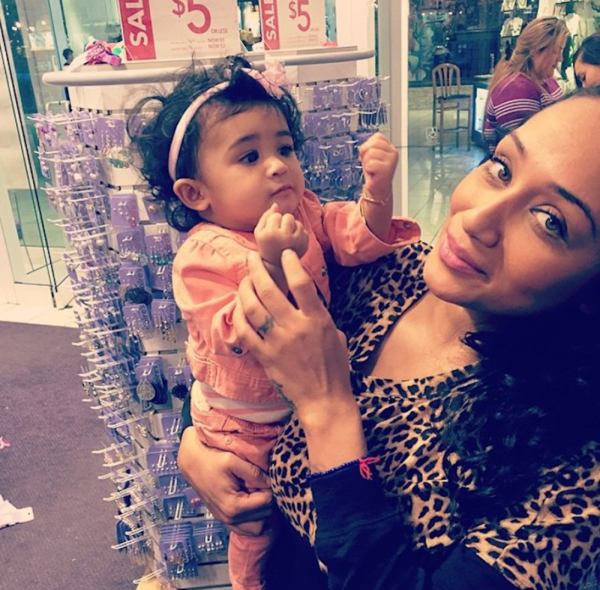 Brown does not want a relationship with Guzman, as he is not in love and feels betrayed. Guzman was just sex for Brown. Nothing more. She was one of several women he had sex with at the time. She put herself in a bad situation cheating with a man and one who does not love her. Women, don't do that to yourselves. Don't ruin someone else's chance at happiness in trying to trap them into something they don't want for their life, then costing them the one they love (Brown losing Tran).
There's no honor or decency in that. You are setting yourself up for a world of pain. Brown's fans don't like Guzman and neither does his mother, who wanted him to marry Rihanna.
Women who trap famous men with pregnancies they weren't ready for, open themselves up to so much embarrassment when the male does not commit to them in a relationship or marriage and all the acrimony goes public. A baby will not make a man love you.