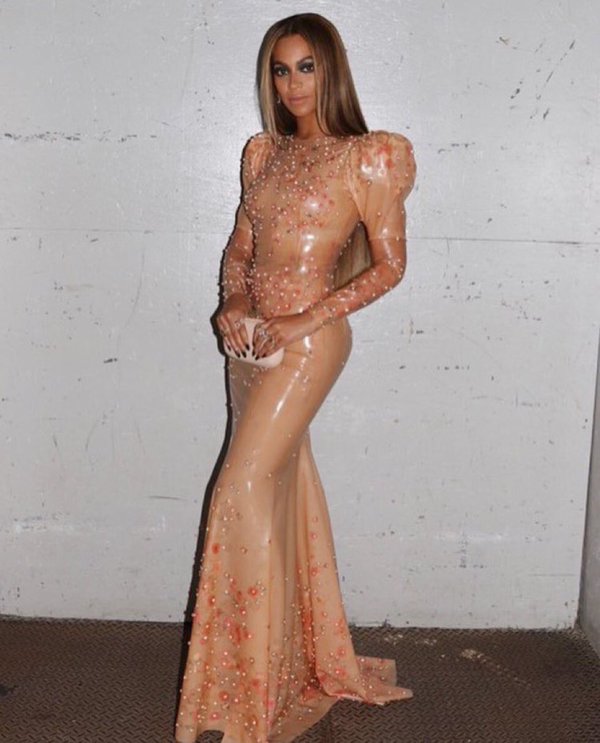 Beyonce posing behind the scenes at Met Gala
Singer, Beyonce, showed up to the Met Gala in New York without her cheating husband, rapper Jay Z. He was dodging mistress Rachel Roy, who is a designer. According to reports, Beyonce also showed up to the event without her wedding ring, which set tongues wagging that something is indeed amiss in their marriage, as heard on her new album "Lemonade." Jay Z has been cheating with his artists Rihanna and Rita Ora, among others. Beyonce has been complaining about it via songs for years, but it took an embarrassing turn for Jay Z with the "Lemonade" album.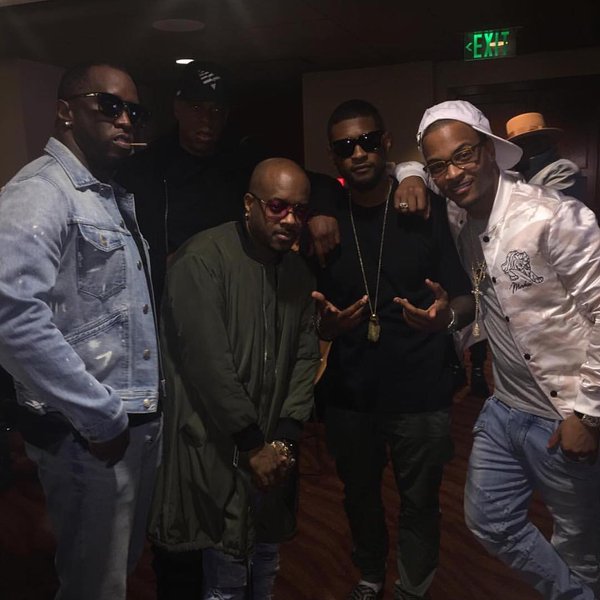 Jay Z standing behind Jermaine Dupri in the green jacket, looks sad with watery eyes. Neither he or Beyonce can act. Therefore, something has gone wrong in their lives.
The album was released on the heels of Beyonce's sister, Solange Knowles, punching and kicking the rapper in an elevator. The public was made privy to it via leaked security camera footage from the elevator that cost TMZ $250,000. TMZ previously paid $64,000 for photos of Jay Z's mistress, Rihanna, with a bruised and swollen face, after a domestic violence incident with ex-boyfriend Chris Brown. The officer who sold the photo was fired and brought up on charges. TMZ made their money back from the elevator video via site advertising. An increase in site traffic means more views and potential clicks from people logging on to read about a big story.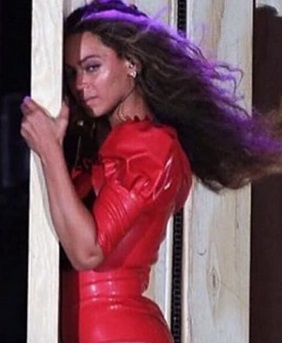 Beyonce on stage days ago looking sad and "dead behind the eyes" as the phrase goes
People were laughing at Jay Z then and they are slamming him now. Beyonce's "Lemonade" album has embarrassed Jay Z all over again, exposing his infidelity in greater detail, as people online are slamming him for cheating on her. He is getting dirty stares in public as well. Beyonce has been making appearances on stage with sad, watery eyes. Her fans are stating online she looks like she has been crying. Jay Z has been looking sad and sheepish, with watery eyes as well.