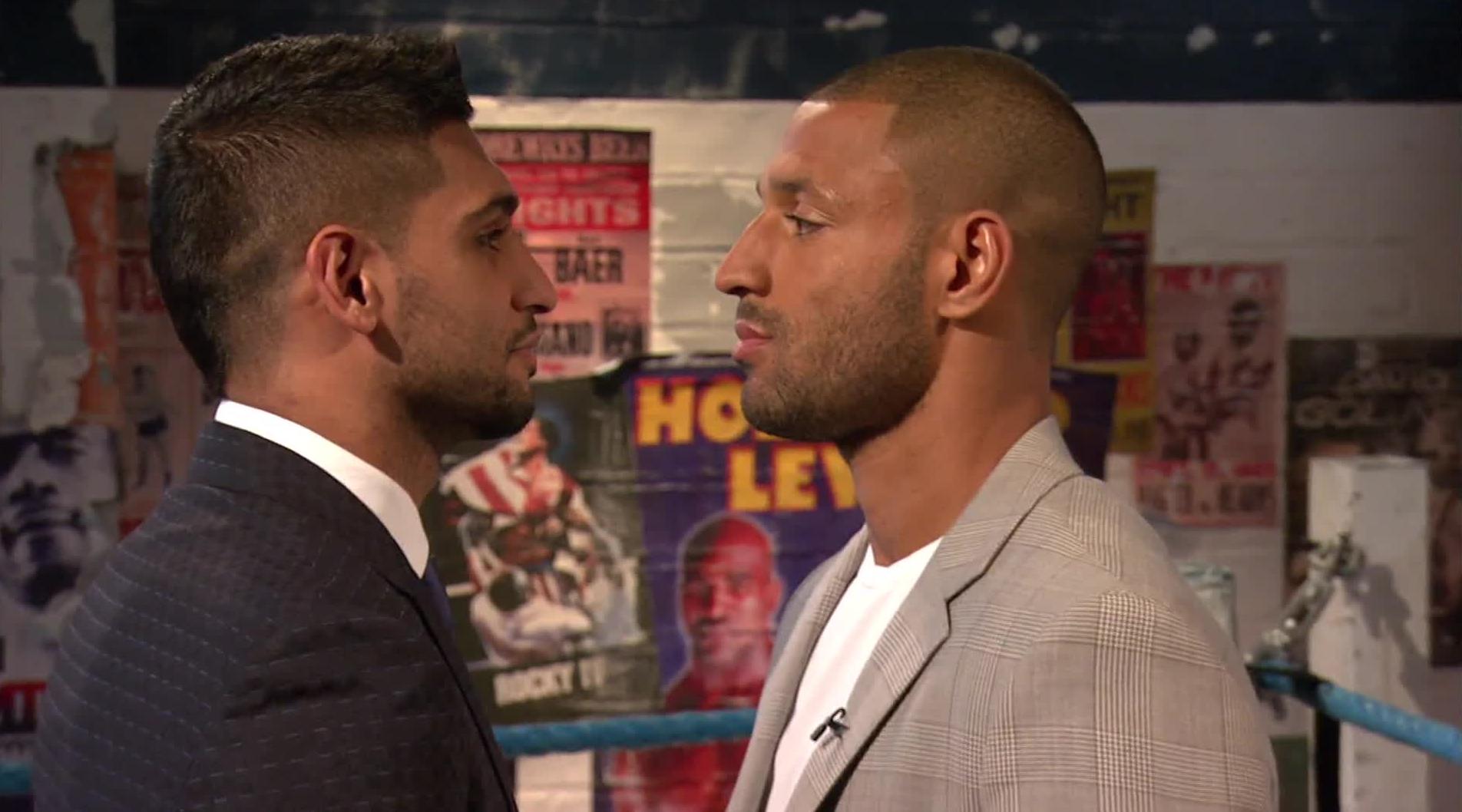 Amir Khan (left) and Kell Brook (right)


Amir Khan, fresh off his devastating defeat in the ring against fellow pugilist, Canelo Alvarez, has again decided to spurn the chance to fight fellow Briton, Kell Brook (
Canelo Alvarez Wins Amir Khan Bout Via Knockout Now Faces Risky GGG Slugfest
). There has been talk of this fight for years, with Brook offering many concessions to make it happen and a $5,000,000 purse thrown at Khan. Make no mistake, if it did happen, the fight would be a big draw in London, England.
Today, Khan sent the strongest signal yet, indicating he does not want to step in the ring with Brook by flat out saying he will never fight him. Khan stated in an interview, "Eddie Hearn (Brook's promoter) keeps saying Brook is a big draw, but he's not. I respect him, he's got a world title, but he's not a big name. He's gone down his route, I've gone down my route and I don't like him. I want to fight the biggest names, leave a great legacy and I've only got a few fights life. I was outboxing Canelo for six rounds, so I can go straight into another big fight. So I don't think the Kell Brook fight will happen."
The thing that concerns me is the type of fights Khan is taking. I stated in the months leading up to the fight that Khan was taking a massive risk fighting Canelo. That fight could have put him in the hospital or worse. The right hook Canelo leveled Khan with, sending him crumpling to the canvas, would have dropped most middleweight fighters, particularly a boxer who has experienced knock out problems in the past. The Brook fight is a good idea. However, if Khan doesn't want the fight, there is not much that can be done, unless it becomes a mandatory situation. Given Khan's recent losses, it is not likely at this time.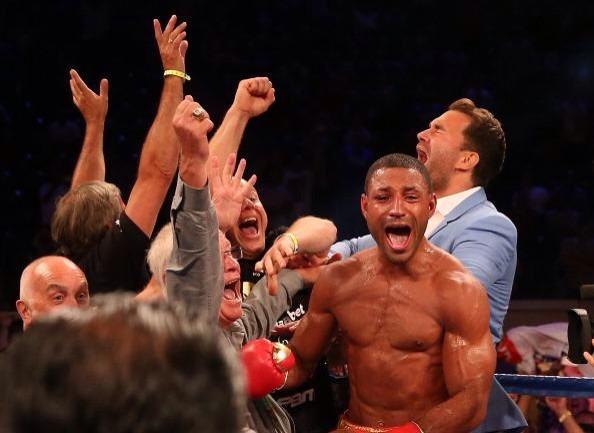 Kell Brook
Khan cannot keep taking these dangerous fights or his health will go. Khan's fights need to be better matched for the sake of his health and career. Me personally, I'm not gonna challenge Laila Ali to a fight, but I would take a about against 4 foot tall Arianna Grande, cause I know I can win that without even trying. I'd jack up Arianna Grande, but Laila Ali, not so much (LOL I'm just kidding).
STORY SOURCE

Amir Khan: Kell Brook fight will never happen, says Bolton fighter
Bolton's Khan and Sheffield's Brook have been circling each other for years and when the latter won a world title in 2014, a match-up seemed inevitable. However, despite not owning a world title himself since 2012 and losing for a fourth time on Saturday, Khan has always insisted Brook is not at his level. Instead, Khan, 29, is likely to take a rematch with American Danny Garcia, the WBC welterweight champion who knocked him out four years ago.
Despite being knocked out in brutal fashion by Avarez in Las Vegas, Khan gave a good enough account of himself to make a match against Brook compelling. But Brook, 30, will have to look elsewhere for his next payday, with a unification bout against WBO welterweight champion Jessie Vargas most likely. Brook tweeted "I'm here, all-British showdown" after Saturday's fight, but said on Monday that it "wasn't safe" for him to fight Khan...