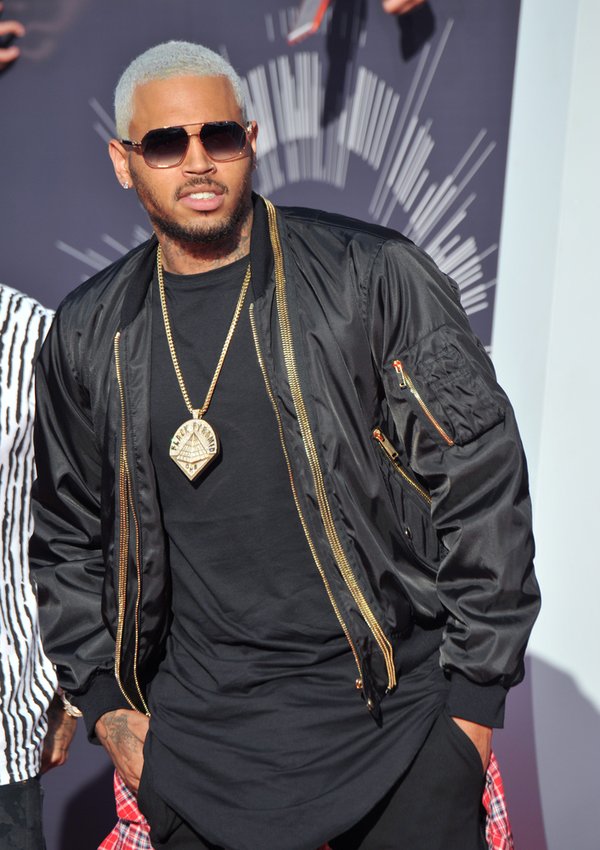 Chris Brown: I'll cuss your granny out too!

The family of 23-year-old singer, Tinashe, has come to her defense, after crooner Chris Brown slammed her on the social networking website Instagram. Tinashe recently revealed she did not want to work with Brown, but did so at the record label's insistence, "He just hopped on the song and then we had a Chris verse. It was really the label. It wasn't me." Both Brown and Tinashe are signed to Sony Music.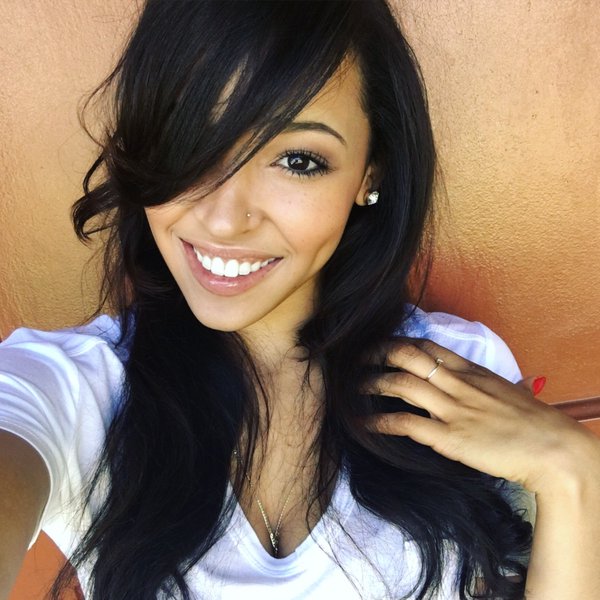 Tinashe has been patterning herself after the late singer, Aailyah, in clothes, musical style and dress
Brown slammed Tinashe, calling her a slew of names, as she made the comment about their collaboration and unfollowed him on social networking for slamming the suicide bid of fellow female singer, Kehlani, as a ploy for public sympathy and attention. Brown called her a "30 16-year-old hobbit face as*"insulting her looks, despite the fact they privately became romantically involved. However, any woman expecting Brown to be faithful will be disappointed. Brown has gotten into the dangerous promiscuity that many famous men engage in and often to the detriment of their sexual health and personal relationships.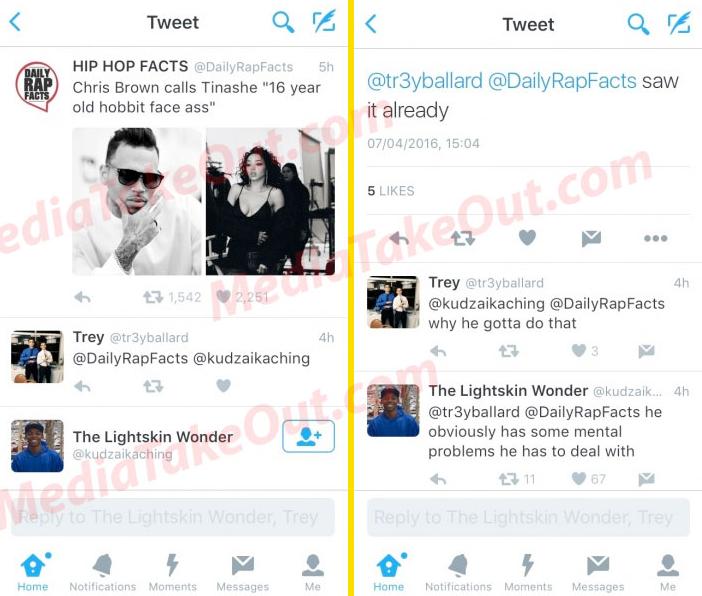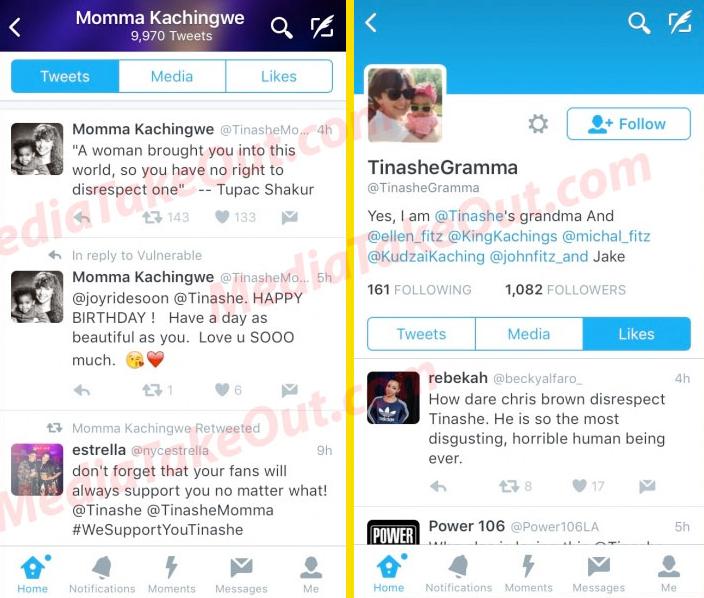 Tinashe's family defend her on social networking


Tinashe's brothers, mother and grandmother leapt to her defense in the wake of Brown's comments. They made tweets on Twitter.com expressing their anger at Brown's statements regarding Tinashe. Sony Music has been trying to rehabilitate Brown's image after the Rihanna domestic violence case, by pairing him with female singers, who seek sales from his large audience. However, Brown has repeatedly gone on social networking and lashed out against a slew of famous and non-famous women. Brown slammed famous women such as his ex-girlfriend Karrueche Tran, Adrienne Bailon, Tamar Braxton, Zendaya, Fifth Harmony and Tinashe. Brown has also slammed the mother of his child, as well as female fans online as well.
STORY SOURCE

TINASHE'S FAMILY ATTACKS!!! Tinashe's BROTHERS . . . Her Mother . . . And Her GRANDMOTHER . . . Come Out PUBLICLY To Defend Her Against Chris Brown's SLANDER!!!
April 8, 2016: Tinashe has a STRONG family. Yesterday, Chris Brown BLASTED the 23-year-old R&B singer for UNFOLLOWING him on Instagram. Well her fam is now coming out to defend her. First Tinashe's BROTHERS took to Twitter to defend their kin. Next Tinashe's MOM came out. And finally Tinashe's GRANDMOTHER took to social media, to call out Chris Brown. Her grandmother knows social media, damn! It's good to see family sticking together. But somehow, we don't think Chris Brown is too AFRAID that something's gonna happen to him.
Tinashe wants you to know that her Chris Brown collaboration wasn't her choice. It was her label's. In an interview with ET, the singer chatted about how her song 2015 song "Player," which featured Chris Brown, came to fruition. Apparently, Brown heard the song and really liked it, she explained. Previously, he'd also been on a list of artists she wanted to work with. "He just hopped on the song and then we had a Chris verse," Tinashe said. But then she cupped her hand and whispered. "It was really the label," she said. "It wasn't me." ...