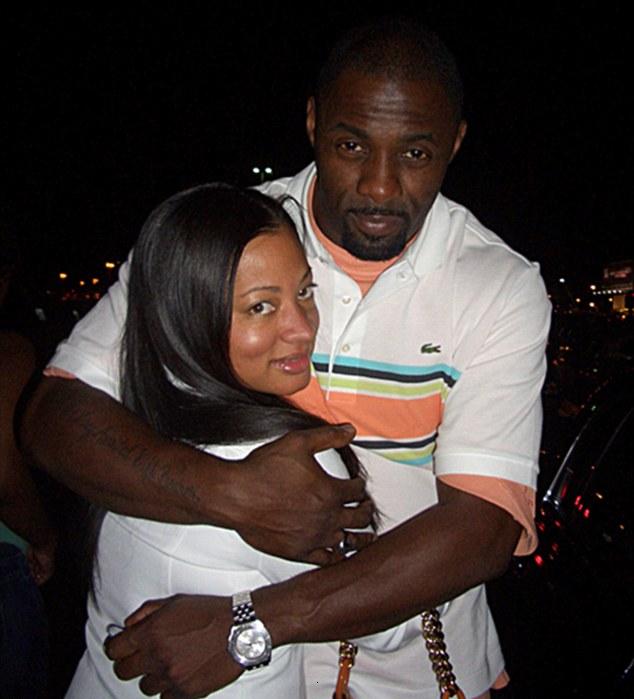 Idris Elba and secret wife Sonya Hamlin

The secret wife of 43-year-old actor, Idris Elba, has spoken out about keeping quite about their marriage. In an interview with the Daily Mail newspaper in London this past weekend, 44-year-old lawyer, Sonya Hamlin, secretly dated Elba for seven months, then married him. Elba hid her from his fans, claiming it would ruin his career if they knew he was married.
Within weeks of marrying Hamlin, Elba left his wife, over his heartthrob image concerns, which was pure garbage from him. There are many highly successful actors in the entertainment industry, such as Denzel Washington, Matthew McConaughey, Clive Owen and Michael Caine, who are married with children and enjoy great support from the public.
Elba's claims it would ruin his career being married to her and thus hiding her, then filing for divorce, was just a pathetic excuse to cheat on her, while he starred on the television show "The Wire." Elba's disgraceful behavior in this regard hasn't changed, as he impregnated the latest girlfriend he had been hiding from fans for a time, then walked out on her as well.
When you are building a brand, being deceitful with fans is one of the worst things you can do. Lying to your audience about major events in your life, such as marriage, will cause you to lose fans.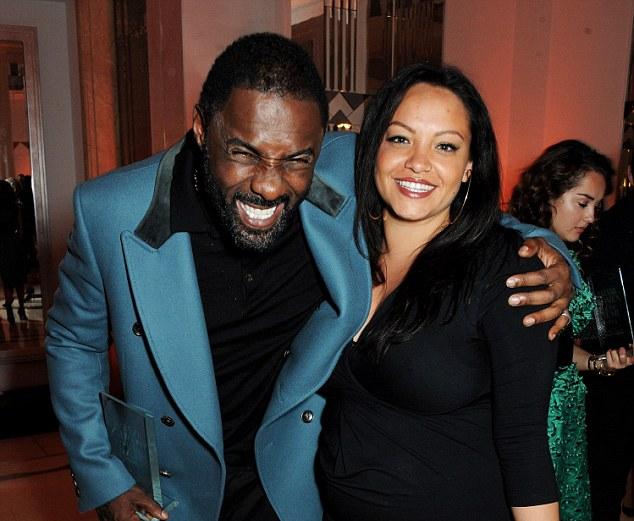 Idris Elba and his most recent girlfriend, Naiyana Garth, who gave birth to his child and he recently abandoned

It's okay for high profile entertainers and athletes to privately date (but not lie and say they are single when they are not). It's normal not wanting the press in one's business regarding who one is dating. It makes for an easier life. While dating, it's also wise to not divulge too much details about your love life to the press or on social networking, as it can destroy a relationship. Some will look for ways to use what you post online to create trouble and heartbreak in the relationship.
However, as a famous person, lying about something major, such as being married, is unwise and will make fans deem you untrustworthy. It's one thing to privately get married, wanting some privacy for your wedding day, then announcing it to your fans a day or days after (also, you don't know if the bride or groom will show up or if you will go through with it, so one decides to wait until after the wedding day to announce it to the public LOL). However, hiding major events in your life for weeks, months or even years does not look good to audiences.
It's an image breaker. It almost looks sinister to audiences. And if you are an entertainer or athlete who needs fans to buy movie or sporting tickets or you want to make money from endorsements, they will not be inclined to support you, wondering why you hid something so important. It will make them wonder what else you are hiding and brand you untrustworthy, which is not good for your brand. It's also like a catfish (pretending to be someone you are not).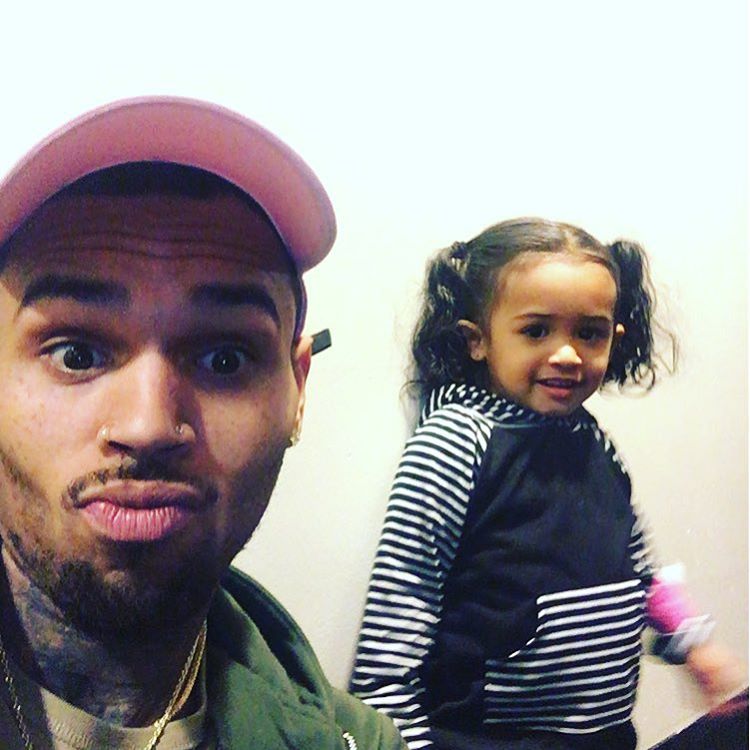 Chris Brown and daughter Royalty

There are other image breakers as well. Singer Chris Brown, discovered he fathered a child, Royalty, while cheating on longtime girlfriend, Karrueche Tran and his image has not bounced back from that scandal. Brown kept quite about the child, for fear of losing Tran, hiding the baby from her and his fans. The child's mother, Nia Guzman, decided to go to TMZ to out Brown, as she wanted money to live lavishly that he refused to provide. Brown gave her $2,000 per month to help with the baby. However, Guzman wanted $20,000 per month to live the high life.
When the story broke, Brown's girlfriend Tran was devastated and rightly dumped him, as his conduct in cheating on her, then hiding the baby was deceitful and cruel. Brown still can't understand why Tran won't take him back, but he broke her heart, gave her a nasty shock and showed her she cannot trust him. He lost the love of his life in a decision that haunts him to this day, in one he has been unsuccessfully trying to fix.
Brown lost fans over the incident as well. I watched as a number of his fans online turned on him and stopped supporting him, due to the deceitfulness of what transpired. Fans expect people to have major milestones in their lives, such as marriage and children. However, hiding things then springing them on fans always damages careers. It is better to be honest from the start. Brown's sales are showing the damage. There is a noticeable decline.
And all for what, a woman he doesn't love (and at this point doesn't really like) who trapped him with a baby because she wants money. Brown was using Guzman for sex and didn't even acknowledge her publicly, as he does not love her, nor was or is he in love with her in any way. Royalty is a beautiful little girl, but to be born under such circumstances always proves emotionally hurtful for the child. Men need to be careful regarding their sperm. Their conduct is this regard can damage their personal life and career in significant ways. And when you are in the limelight, you have far more to lose.
STORY SOURCE

My secret marriage to Idris... who broke my heart to be a heart-throb: We loved each other, reveals the US lawyer who became star's second wife... but he was told to dump me to save his career

Published: 16:00 EST, 16 April 2016 | Updated: 20:44 EST, 16 April 2016 - Sonya Hamlin, a beautiful property lawyer and the 'secret' second wife to whom Idris Elba was married for just a few brief weeks before, said the couple divorced after he reached the devastating conclusion that she would get in the way of his career.
Just a few weeks ago, he walked out on Naiyana Garth, the British mother of his two-year-old son. And now another casualty in the long-running and chaotic Idris Elba script has stepped forward with a story of her own. This is Sonya Hamlin, a beautiful property lawyer and the 'secret' second wife to whom Elba was married for just a few brief weeks before, she says, he reached the devastating conclusion that she would get in the way of his career. She was heartbroken.
Today, in her first-ever interview, the 44-year-old gives The Mail on Sunday an unprecedented glimpse into the emotional life and, some might say, the ferocious ambition of Britain's biggest rising star. 'People were telling him he was going to ruin his career,' she says. 'He was being told it was an important part of his image to be a single sex symbol in Hollywood and being married would damage that.
'It was very sad. Idris and I were madly in love, but he was getting a lot of flak for being married. Everyone was like, "Dude, you're the hottest sex symbol!" '"It wasn't the right look", that's what they were telling him. I wanted to save the marriage.'The two had been introduced by a mutual friend in 2006. Not only was Sonya glamorous, she was an accomplished and ambitious lawyer, and seemed to represent the better life to which Elba, who was born in a Hackney tower block, aspired.
For her part, it was 'pure chemistry'. By that stage, he was well-known in America through his role on The Wire, an HBO crime drama set in Baltimore, but success had been hard-won. Raised in Canning Town, the son of immigrants from Ghana and Sierra Leone, Elba had worked at Ford in Dagenham before turning to acting...