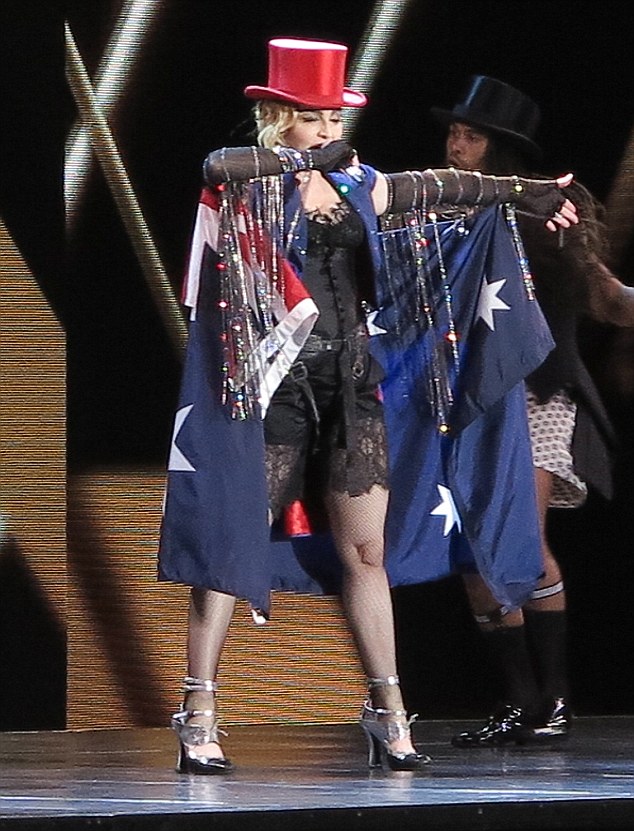 Madonna wearing an outfit that is far too young for her


Madonna's current infringing "Rebel Heart" album has flopped on the charts under terribly poor sales (
Madonna To Be Dropped From Record Deal Due To Massive Flop 'Rebel Heart'
). Her tour of the same name is failing as well. Madonna's tour has been one disaster after another. The "Rebel Heart" tour has been bombing, suffering from poor ticket sales, before she even set out on the road. Several months ago, to make up for poor ticket sales, Madonna been charging more money for seats closer to the stage, realizing initial prices/sales would not meet the quota to cover costs for the empty seats.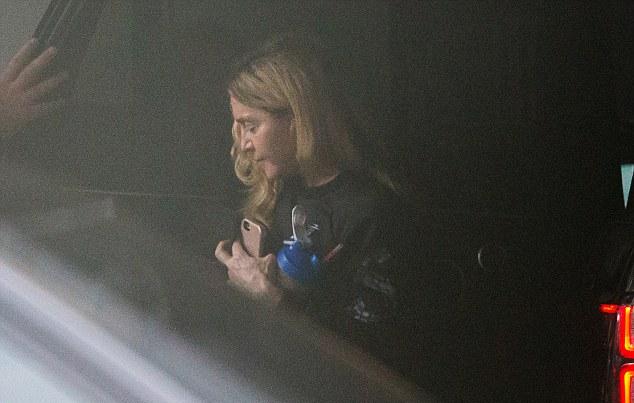 Madonna looking very weathered


Last spring the New York Post questioned Madonna's inability to sell out arenas, citing "Rebel Heart" concert sales are soft, as a number of her scheduled tour stops have copious amounts of unsold tickets. This made it more apparent than ever that people are not supporting her career as they once did in the past. People have lost interest in her and rightly so. She is a vile human being.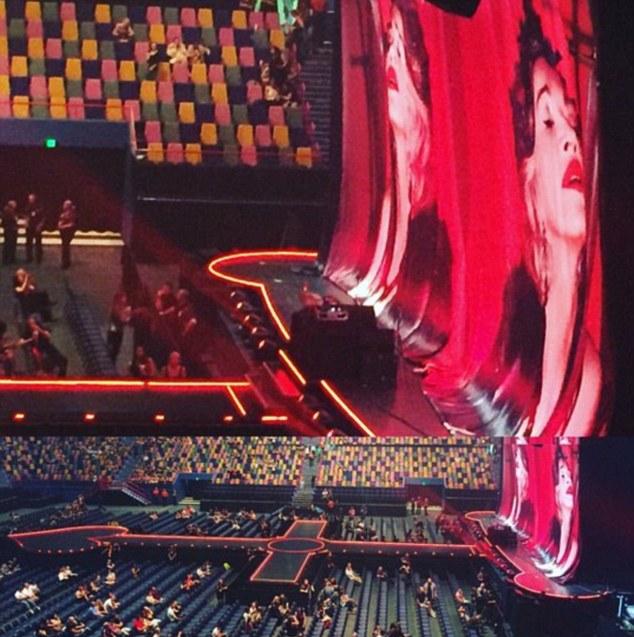 Madonna's half empty concert


The Daily Mail reported Madonna performed in Australia to a "half empty" arena. Madonna is trying to blame it on being late for shows. However, the spate of bad publicity she has been experiencing for the past several months is killing off ticket sales, but this began happening well prior to her current troubles that began this past December. Madonna's nasty custody battle with ex-husband Guy Ritchie made her behave even worse. In February, she began showing up on stage drunk and high on drugs. Reports in the Daily Mail indicate Madonna has been slurring her words and stumbling around on stage and babbling about the late police putting her in jail for life.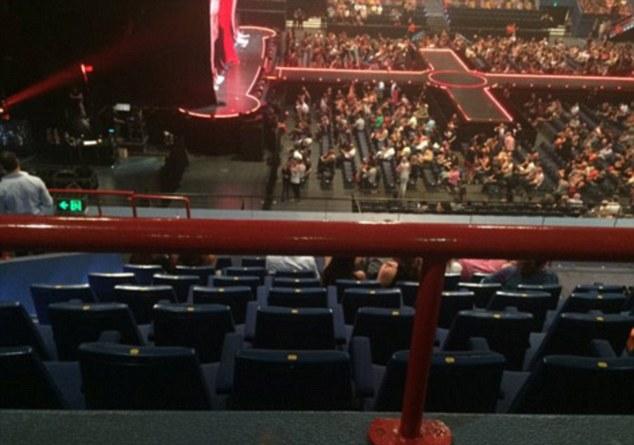 Madonna's half empty concert


Madonna has been paying journalists to post stories about her in newspapers, magazines and online. She and her secretary make up the stories for publicity (some of them copyright infringing), then send them to journalists for publication, providing the scribes with money and gifts. The stories often contain the names of newer stars whose popularity Madonna tries to leech off, hoping to attract their fans when they use search engines to find the latest news. However, none of it is working.

STORY SOURCE

'I've seen bigger crowds at a pub': Madonna performs to 'half empty' stadium in Brisbane after concert promoters offered fans refunds because star was going to be late onstage yet again

Published: 04:13 EST, 17 March 2016 | Updated: 23:38 EST, 17 March 2016 - Hoards of ticket holders took up the offer of reimbursement. The 57-year-old crooner drew gasps when she pulled down a fans strapless top, exposing her bare breast to the crowd. The move is considered indecent assault in Australia but police confirm no complaint has been lodged. The mother-of-four also did shots with backing dancers but insists she was getting drunk on water.
Following her extremely late arrival at Wednesday night's concert in Brisbane, fans were offered refunds ahead of Thursday's show as Madonna was expected to be late on stage again. And it appears quite a few ticket-holders decided to take them up on the offer, with Madonna reportedly not performing to a packed stadium for her second show in the city. Fans took to their social media sites to poke fun at all the empty seats at the Entertainment Centre, with one sharing a picture alongside the words: 'Oh wow. She wasn't kidding. I've seen bigger crowds at a pub. #Madonna.'