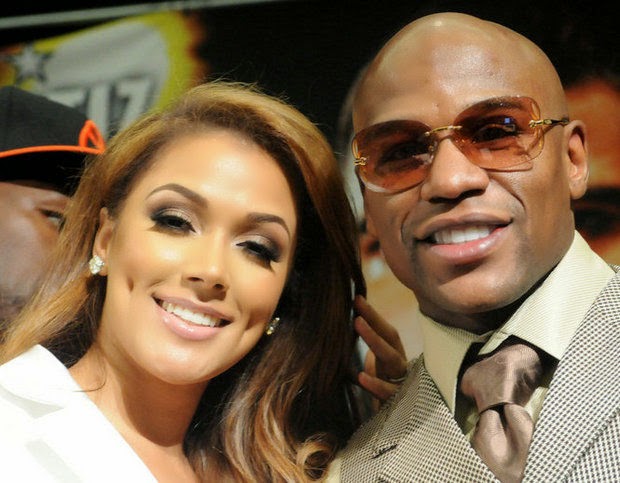 Shantel Jackson and Floyd Mayweather before he called off their engagement
Amateur model turned reality star, Shantel Jackson, saw her name go up in smoke, after the richest boxer in the world, Floyd Mayweather, revealed she lied to him during their engagement, stating he stressed her out into a miscarriage, when she had actually aborted his twin babies without telling him. Jackson did not want to lose her figure, wanting to become a model and actress. However, as Mayweather stated, he could have paid for her to get back in shape and have more plastic surgery (he had already paid for breast implants, butt implants, a nose job, chin job and dental work).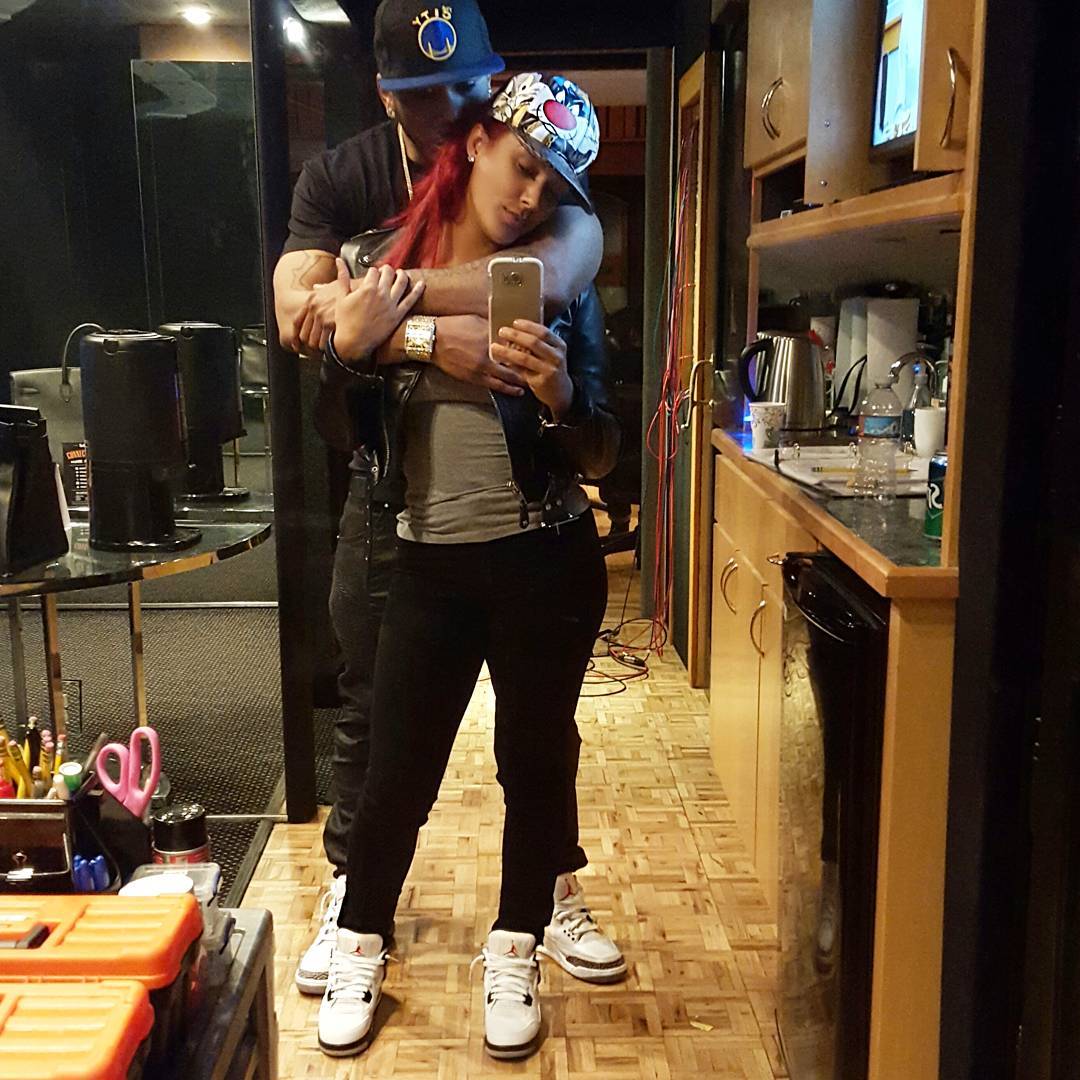 Shantel Jackson and Nelly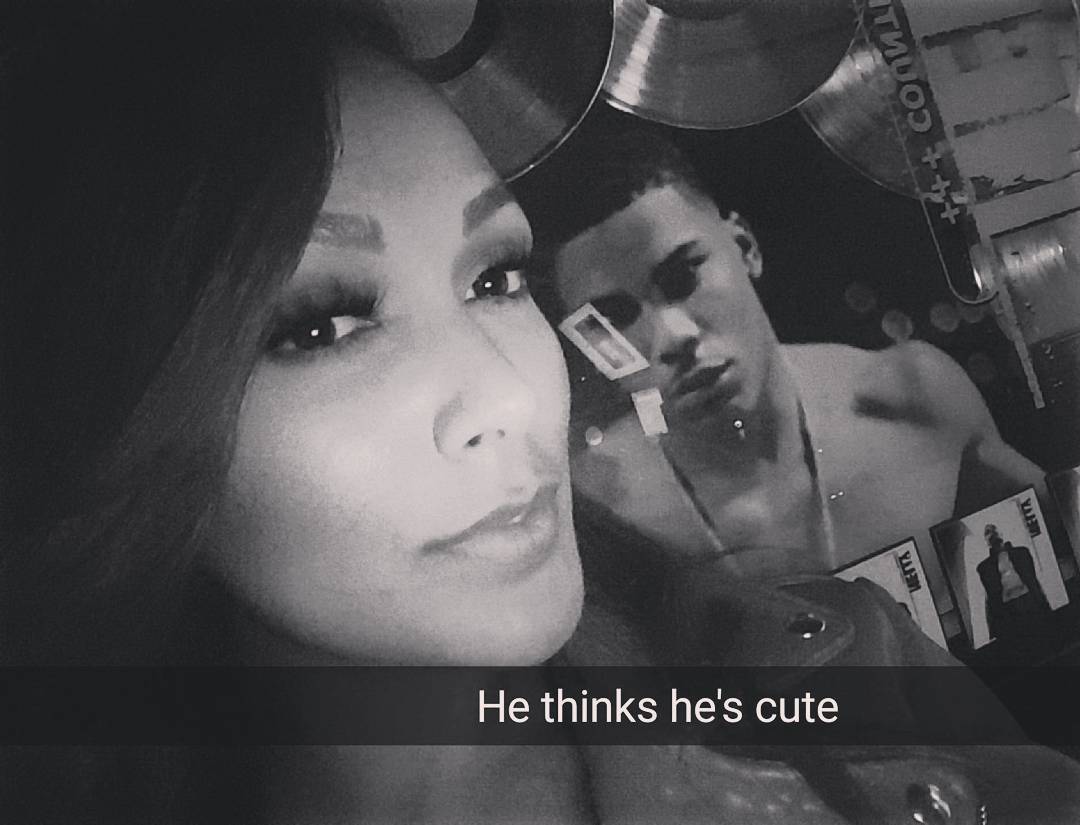 Shantel Jackson posting about Nelly on Snap Chat
Jackson then took up with popular rapper Nelly, who immediately raised her profile with the reality show "Nellyville." Shantel finally got a taste of what she had been craving - fame. While it's not major motion picture type fame, it's a start for someone with no real acting experience or proper training. The big roles have not been pouring in for beautiful Shantel, due to her lack of acting chops. As a result, Shantel is now getting broody. She posted a photo on Instagram yesterday of two parent elephants with their baby. Nelly, I hope you know she's talking to you (LOL).
Shantel Jackson's post on Instagram yesterday
It must be sad for her and Mayweather wondering about the unborn twins she aborted. That couldn't be easy for anyone. However, they both need spiritual healing from what occurred, as that is a serious emotional wound that should not be ignored.