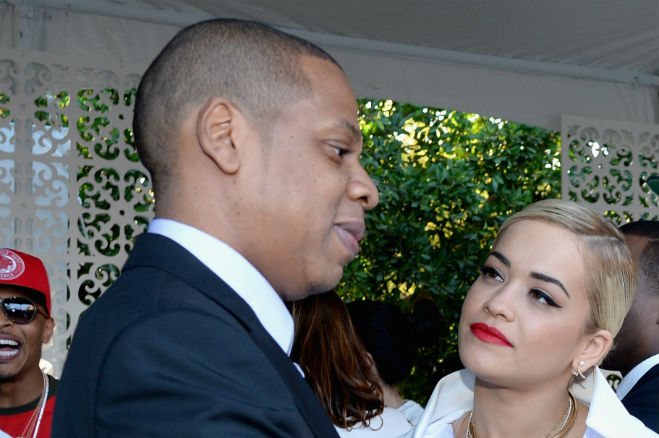 Jay Z and Rita Ora




Fake artist Rita Ora, has filed a lawsuit against Roc Nation, demanding to be released from her recording and management contract with the company, owned by violent rapper, Jay Z. Ora got a music deal through Jay Z after repeatedly having sex with the unfaithful, now married rapper.
Jay Z has been pimping Ora out to music industry and movie executives, in exchange for songs, movie roles, marketing opportunities and publicity. Jay Z has also been pimping Ora out to professional athletes in America and Britain, as an inducement to sign with his floundering Roc Nation sports company, when he doesn't know anything about sports management and is currently messing up careers as a result.

Ora and her Roc Nation label mate Rihanna are two prostitutes Jay Z has been pimping out all over the industry like whores, in trying to make money for him at Roc Nation, in conduct that is criminal (prostitution is a crime). Every minute Ora or Rihanna are pictured going into a hotel with some famous man or industry executive. Two whores!

I sued Ora, Jay Z and others who are apart of the Hollywood cult Kabbalah, led by crazy pop singer, Madonna. The lawsuit is for copyright infringement, hacking, invasion of privacy and harassment. Ora is embarrassed that her name is attached to the lawsuit and is suing Jay Z as a means of distancing herself from it. However, the deceitful little witch knew exactly what was going on and knowingly and willingly participated in the financial crimes.

Ora and Rihanna also did sick thing to provoke me behind the scenes. Those two whores have been willfully stealing copyrights that took me over 25-years to author and register with the Library of Congress and criminally getting rich off the illegal proceeds of the thefts. Then they started engaging in mean spirited, nasty acts in attempts at spitting in my face. I've already asked the public to boycott Rihanna and her album "Anti" flopped. I am going to do the same regarding Ora next.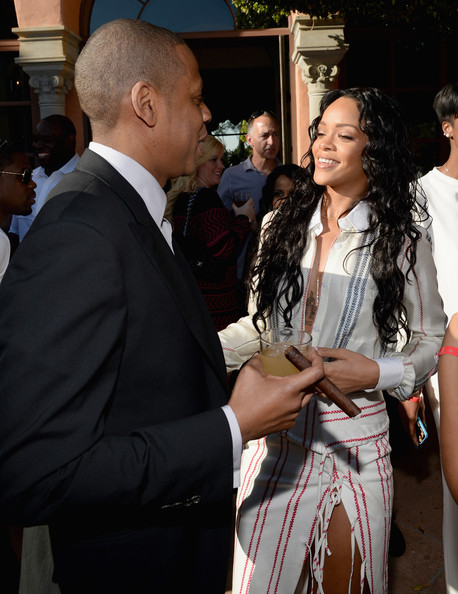 Ora would also do well to remember, she is not British. Ora is from Kosovo. As she is living in Britain and committing serious financial and social crimes, she needs to remember, the British government (as well as the U.S. government) has implemented a law of deporting foreign born citizens, who engage in egregious financial and or social crimes.

For example, 35-year-old stock market trader, Kweku Adoboli, engaged in financial crimes that caused USB to lose $2.3 billions dollars, has been issued deportation orders, to send him back to his native Ghana. Adoboli has been in Britain since he was 12, which means he has been in London for 23-years of his life. However, due to the massive financial crime he has committed, he is now eligible for deportation.

Another example, 18-year-old Junior Bayode, who is serving 11-years in a British prison for the stabbing death of another teen, has been handed deportation orders. Bayode was born in Germany to Nigerian parents, who immigrated to London, England when he was an infant. However, he and a group of boys gang stalked and killed another teen, 15-year-old, Sofyen Belamouadden, robbing the poor boy of his life in a painful manner.

Ora and Rihanna are the absolute worst type of immigrant (I am an immigrant as well, but I believe in decency and hard work). They go to other countries to live and rather than follow the law, they criminally steal and engage in social crimes, because they are too lazy to get real jobs and want illegal shortcuts to success at other people's expense. There is no excuse for your behavior. None! It is disgusting.



STORY SOURCE




Jay Z's Company Sues Rita Ora We Didn't Screw You You Screwed Us




2/1/2016 10:55 AM PST - Roc Nation, the music label run by Jay Z, is now suing Rita Ora. The label claims it signed Rita in 2008 when she was unknown and invested millions in her career. In return she had to deliver 5 albums, but the label says it only got one.

As we previously reported ... Rita filed a lawsuit back in December claiming she had a bunch of new music for her second album but the label hadn't released it, instead focusing on repping pro athletes.

But according to Roc Nation's lawsuit, the label has already spent more than $2.3 million marketing her second LP and the point of the lawsuit is to get the money back. There's another twist ... Ora's attorney, Howard King, claims Jay Z's already promised to release Rita from her contract ... so the lawsuit will probably just go away.






Rita Ora, Pointing in Lawsuit to Roc Nation's New Interests, Demands Freedom




December 17, 2015 8:48am PT - The singer and actress is suing Jay-Z's company over a violation of California's "seven-year rule." Rita Ora, British chart-topping songstress and coach on The Voice UK, has filed a lawsuit that addresses the current state of Roc Nation and tests California's famous "seven-year rule" on personal service contracts.

In a complaint filed on Thursday in Los Angeles Superior Court, she's seeking a declaratory judgment that the recording agreement she signed in 2008 at the age of 18 with Roc Nation violates California law and is unenforceable. Ora is taking such action after presenting herself as "orphaned" from Roc Nation in light of the Jay-Z company's developing interest in sports management and other endeavors.

"When Rita signed, Roc Nation and its senior executives were very involved with her as an artist," states the complaint. "As Roc Nation's interests diversified, there were fewer resources available and the company suffered a revolving door of executives. Rita's remaining supporters at the label left or moved on to other activities, to the point where she no longer had a relationship with anyone at the company."

With unmistakable references to Jay-Z's new pursuits (the streaming service Tidal is mentioned), the lawsuit paints Roc Nation as a "diminished" record label with "only a handful of admittedly worthy heritage superstar artists." Ora (now living in California) says she's on her own, "self-funding her promotional television appearances, recording costs and video projects," but she has a problem. In 2013, Roc Nation switched its distribution partner from Sony to Universal, but according to the lawsuit, she's been left behind at Sony, which she paints as "hamstrung" by Roc Nation's alleged inattention...