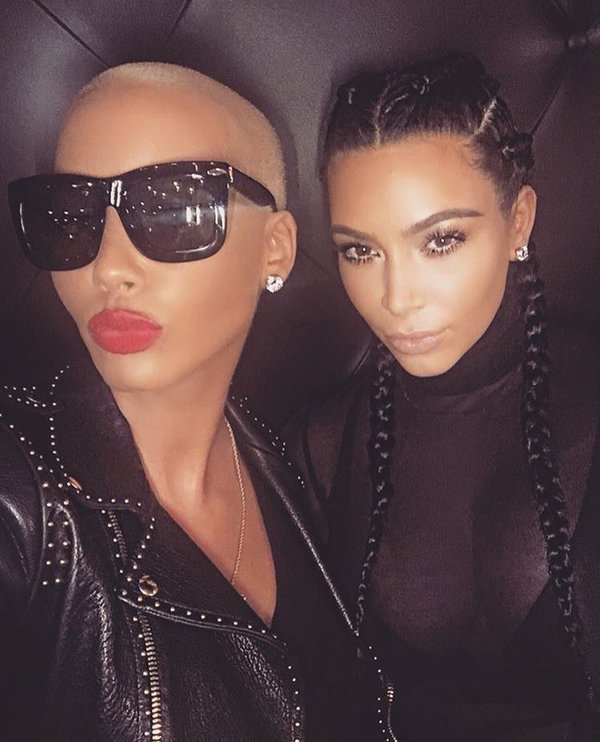 Amber Rose and Kim Kardashian




This week Kim Kardashian released a photo on Instagram of a snap featuring her and stripper Amber Rose. Kardashian is married to rapper Kanye West, who used to date Rose. West has made disparaging comments about Rose, labeling her dirty, which offended her [Kanye West Slams Amber Rose As Dirty Leading Her To Call His Wife Kim Kardashian The Same (Video)].

Recently, West made inappropriate comments about Rose's son, Sebastian, who was fathered by the rapper she married, Wiz Khalifa. This prompted Rose to reveal West likes to be anally probed with fingers to stimulate his prostate gland (Kanye West Misinterprets Wiz Khalifa's Tweet And Gets Bashed By Ex-Girlfriend Amber Rose Over His Sexual Preferences).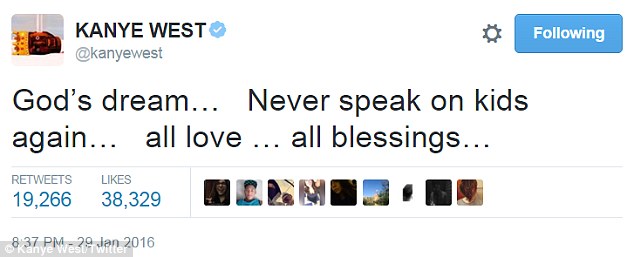 Screen cap courtesy of the Daily Mail because I'm not following Kanye on Twitter




Kim Kardashian is getting close to Amber in a bid to shut her up about West. The tweet Rose posted about West liking anal stimulation got him roasted on social networking by countless people.

West became the butt of many jokes, pardon the pun. Amber has further information about West that could destroy his career and damage the greedy Kardashian/Jenner money train, which is why the Kardashians/Jenners had her show cancelled last year before it even aired (MTV Cancels Amber Rose And Blac Chyna Reality Show Before It Even Airs).





RELATED ARTICLES