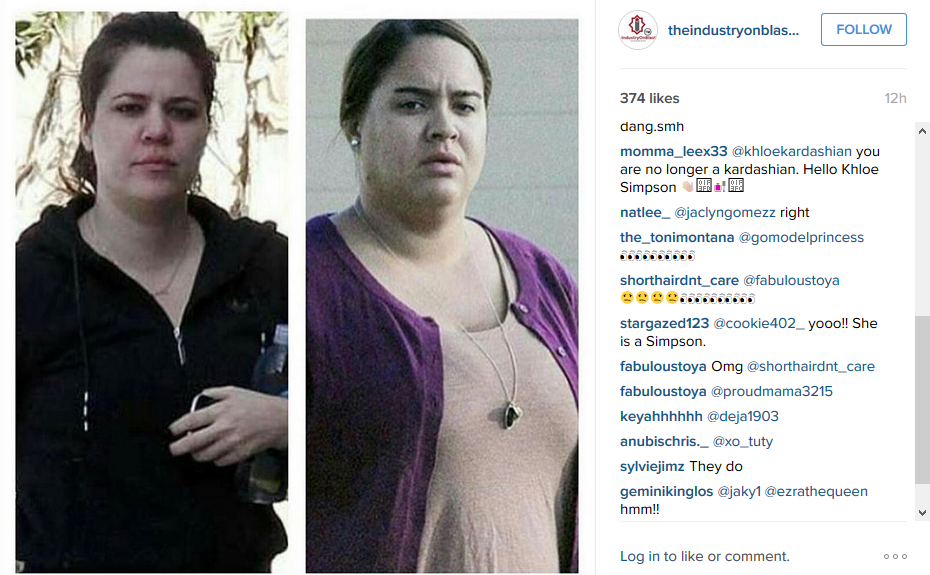 Khloe Kardashian (left) and Sydney Simpson (right) bear a striking resemblance to each other
On Tuesday, February 2, 2016, the poorly made television miniseries "The People Vs. O.J. Simpson" aired in America and online to mixed reviews. It is a cheesy take on the murder trial of former football player, O.J. Simpson, who was put on trial and acquitted on murdering his ex-wife, Nichole Brown Simpson and her boyfriend Ronald Goldman.
There has been a cloud of scandal surrounding Simpson, who is now in jail on another charge, due to having held a sports memorabilia thief at gunpoint in a hotel room in trying to retrieve items relating to his football career.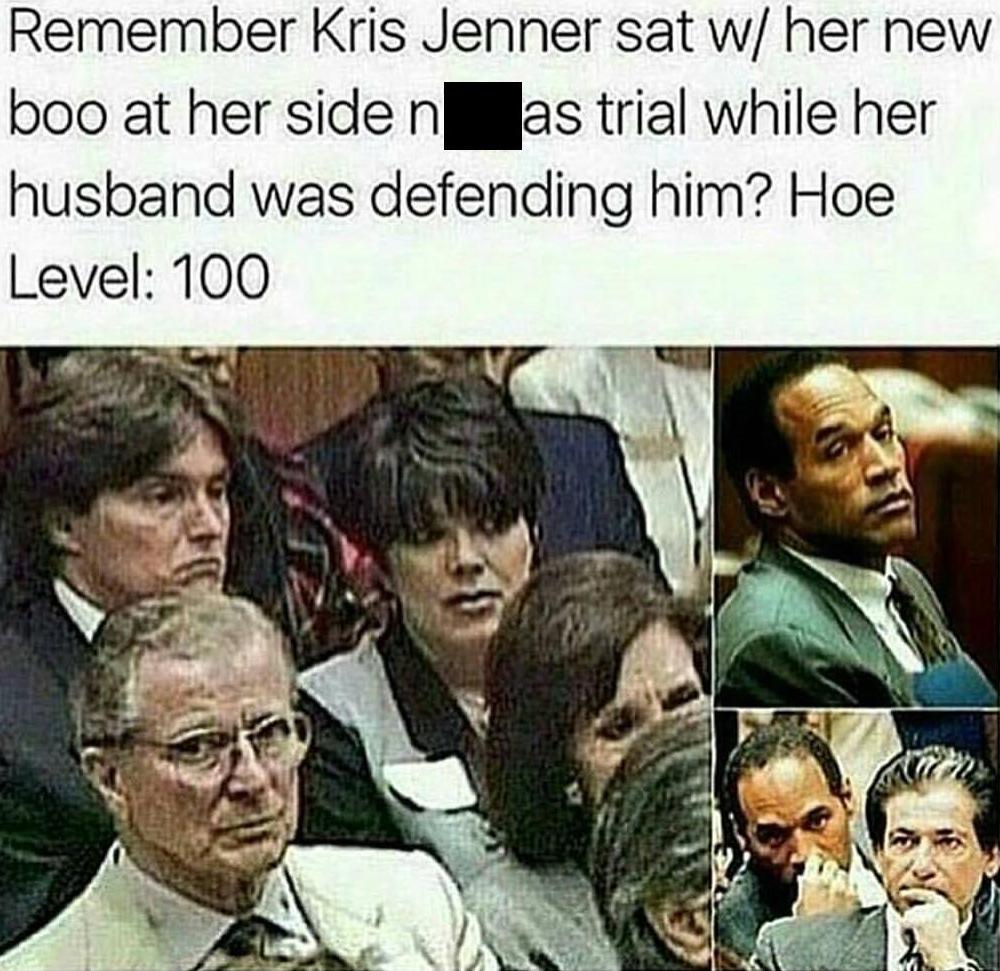 Kris Jenner is being mocked online over her promiscuity, as seen in this Instagram photo meme. Jenner was married to Robert Kardashian (bottom right) who is pictured with O.J. Simpson (whom she allegedly had sex with). Kris Jenner is pictured with Bruce Jenner (left) whom she was dating at the time. This is where her daughter's get their trampy behavior from.
For years it has been stated Simpson, who was a serial philanderer, had an affair with, Kris Jenner, the deceitful, greedy, promiscuous wife of his attorney, Robert Kardashian, which many allege led to the birth of Khloe Kardashian. Jenner and her family of tramps are now reality stars on the show "Keeping Up With The Kardashians."
Due to the release of the O.J. Simpson movie, which inappropriately and questionably places an enormous amount of emphasis on the Kardashians, paparazzi were sent to take snaps of Simpson's kids. One of the photos revealed just how much O.J.'s daughter, Sydney Simpson, looks like his alleged offspring, Khloe Kardashian. Kris Jenner, also admitted to an affair with a famous man, which many assume is Simpson. It doesn't help that Khloe Kardashian looks nothing like her siblings Kim, Kourtney and Robert Jr.
RELATED ARTICLES