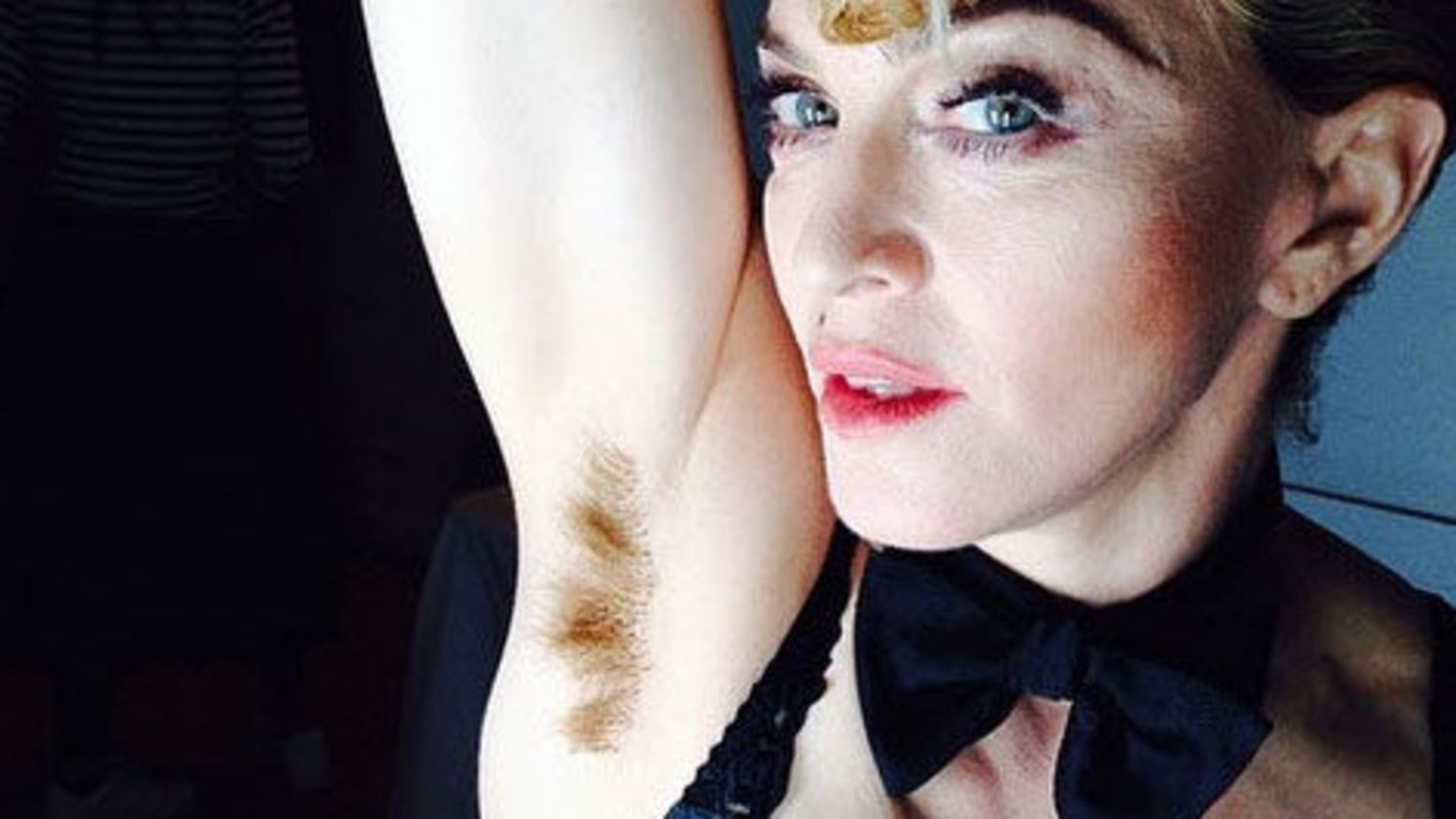 Mad-onna
Guy Ritchie's custody case against his deranged ex-wife, Madonna, regarding their 15-year-old son, Rocco, has a very telling item included in it that betrays her penchant for criminal activity within the court system. Ritchie has requested the case be conducted in London, England, rather than New York in America. Madonna has a penchant for bribing American judges. In the original case I filed against her in 2005, the judge, Cecilia Altonaga, was bribed via stock issued to her minor child, which she was forced to admit in a recusal request.
Altonaga also corrupted a recent case in Miami, where Madonna was sued by a business man for copyright and trademark theft, after she stole his intellectual property, as she has done to many people to prop up her fake, fraudulent career. A mainstream report revealed Madonna bribed a judge in Malawi to illegal adopted a boy from a local village, whose family complained he was being ripped away from them, after she insanely picked him out as the one she wanted. Mainstream reports also revealed Madonna bribes journalists to write glowing things about her in publications.
The mere fact the New York judge in the case ordered Madonna's son, a 15-year-old child, to spend Christmas with a mother he hates (he defied the order and did not board the plane from London to New York) says the case has been corrupted. Why does the child have to make an appearance in court. He has plainly stated he does not want to live with that deranged madwoman, who resides in New York and wants to stay with with his father in London, England. Why are you all abusing the court system trying to drag him back to America like a runaway slave to make an appearance in court. Why can't the judge use video conferencing as is done in many cases, rather that questionably trying to help a violent, deranged old madwoman save face, regarding a child that fled America over her depraved, evil behavior.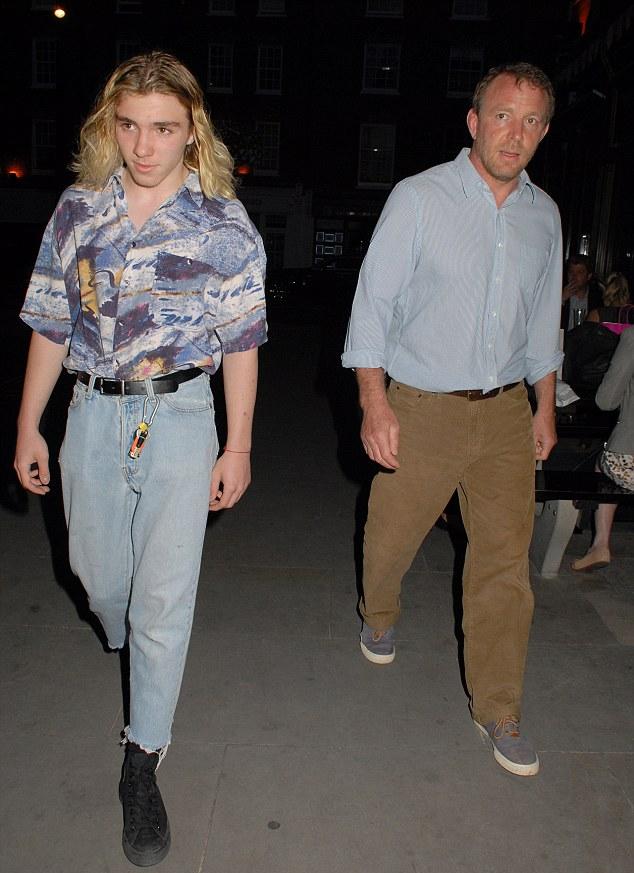 Guy Ritchie with his son he had with Madonna
People are openly asking how a judge can order a child to spend Christmas with someone, especially an individual he clearly despises. Stop disgracing the U.S. legal system in the world with such corrupt conduct. It doesn't look good. Furthermore, who takes the word of a woman, Madonna, who showed up to court in a cape. That's not appropriate court attire.
Madonna is a woman who was sued for choking a 10-year-old boy, Keith Sorrentino, for "pestering" her for an autograph on her day off. This lunatic and savage is not a person who should have been allowed custody of anyone. God only knows what she has done to her kids behind closed doors and her brother seems to think there will be a tell-all in the future, as this website wrote previously about her sick "Mommy Dearest" behavior. Madonna has repeatedly disgraced the U.S. court system in the world, engaging in brazen acts of bribery that has people all over the world asking how such corruption could transpire. It needs to stop.
Side Bar:
It is clearly a pattern of criminal misconduct with Madonna and company in using the court system to force her will upon people who don't want to be around her. She is abusing the court system to force her own kid to stay in America when he does not want to live with her. I left America over her terrible conduct
as detailed in this case
and they deliberately filed a flurry of legal paperwork to block me from leaving and to ensure I would repeatedly have to come back over crazy court hearings. They switched jurisdictions on the case I filed, moving it to federal court, which essentially requires you to appear on a regular basis, as opposed to state court, where I originally filed it that makes provisions for documents to be uploaded online from anywhere in the world.
Just face facts already. You are so disgusting, vile and evil, people, including your own kid, left America because of you and the sick human rights abuses you are committing, with the complicity of the government, due to criminal acts of bribery (the FBI is known for accepting bribes:
FBI Agent Arrested For Accepting A $200,000 Bribe To Derail A Criminal Case The FBI Was Supposed To Be Investigating
and
Another FBI Agent Caught Taking Bribes To Derail Serious Cases (Video)
. You should be ashamed of yourself. You are an embarrassment and disgrace.
STORY SOURCE
Madonna's Son Ordered Back to US to Spend Holidays With Her
December 24, 2015 - Madonna won't be home alone for the holidays, at least. Her son, Rocco, had wanted to stay in London for Christmas with his British dad, Guy Ritchie, but a judge ordered Wednesday that he return to the U.S. and granted the pop star's legal request to be reunited with the 15-year-old teen. Madonna is currently embroiled in a custody battle with ex-husband Ritchie, who she was married to from 2000 to 2008, and with whom she co-parents Rocco and adopted son David, 10. The singer is also mother to daughter Lourdes (now 19) from another relationship and adopted daughter, Mercy.
Rocco is said to be tired of traveling with the Grammy-winning singer on her Rebel Heart tour, according to the New York Post, and wants to settle down in the U.K. with his dad, who is now remarried with three children. The teen has reportedly refused to board a plane bound to the U.S. "He has expressed very clearly that he does not want to return to New York," Ritchie's attorney Eric Buckley told Manhattan Supreme Court Justice Deborah Kaplan when she ordered him to come home to his mother.
Rocco has his own lawyer in the U.K., but the judge said he must also have a court-appointed attorney in the New York custody case. Madonna has argued that the dispute belongs in New York, where she lives, and where the divorce agreement was registered in 2009. Neither Madonna nor Ritchie is allowed to discuss the case with their son, according to the legal ruling. However, the "Material Girl" singer was in court Wednesday, accompanied by an assistant.
RELATED ARTICLES