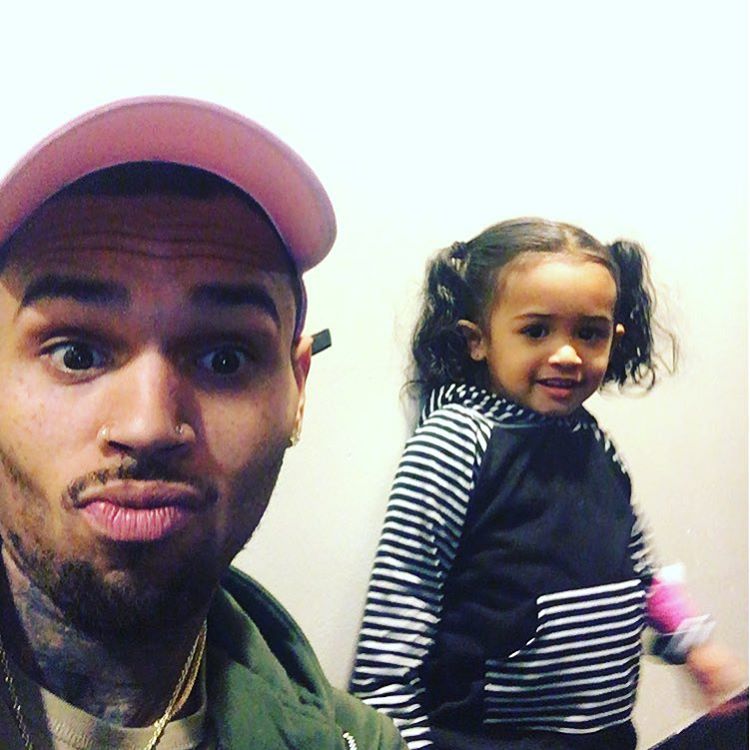 Chris Brown and daughter Royalty
R&B singer, Chris Brown, slammed his fans after initial sales figures reveal his new album "Royalty" is on course to sell approximately 160,000 copies in its first week of release. These sales are better than many artists' numbers on the charts, but still moderate. Brown took to Twitter to complain, "Everyone who follows me and has fake pages being fake supporters is a lil bogus. BUYMYSH*T." However, Brown should be thankful, as there are far worse sales than his on the charts. Other major label artists are selling 20,000 to 50,000 copies in their debut week, which doesn't even begin to cover costs of their projects.
Sales data released by Soundscan, Billboard and Music Week, reveals the fact music by American stars is not selling well anymore. Jimmy Iovine, the former head of Interscope Records, recently lamented the death of the music industry in America stating, "Free is a real issue. This whole thing about freemium, maybe at one time we needed it. But now it's a shell game." Iovine further stated, "Music used to be No.1 or No. 2 in most people's hearts. But if you said to a teen today, 'Okay, you can only have two apps on your phone,' neither one of them would be music. And that makes me scared."
Iovine also referred to his company Interscope, which was recently sold to Apple, as "300 lunatics." Well, that's something we can both agree on - the music industry is full of lunatics in
sick cults
and they are the sole reason the music industry is dying in America. All they do is steal copyrights and royalties in horrible cases the nation and world witnessed. It shows the absolute greed and ugliness of Hollywood. Certain Hollywood morons like Madonna,
repeatedly stealing copyrights
and going around smirking and grinning (key-keying) about it like lunatics and laughing hyenas, in what is disgraceful behavior, brought on the terrible sales decline.
People aren't inclined to spend their hard earned money to buy products by thieves destroying the rights, careers and lives of others for undue financial gain. It's not a good look and the industry was crazy to think decent members of the public would approve of such savage conduct. The public deems the industry stole copyrighted music from others, thus getting it for free, therefore they, the public, should get it for free as well. What is on track to happen is merger after merger in the U.S. music industry in trying to stay afloat, until they can no longer do so. The U.S. music industry's glory days are over.
There is so much talent in America, capable of writing and producing great music. However, the music industry, that is essentially being controlled by a deranged cult, Kabbalah, with ties to the Italian-American mafia, did not have to resort to thievery and villainy. It was a terrible case of false economy that has come back to haunt the industry and will do so to greater degrees.
RELATED ARTICLES