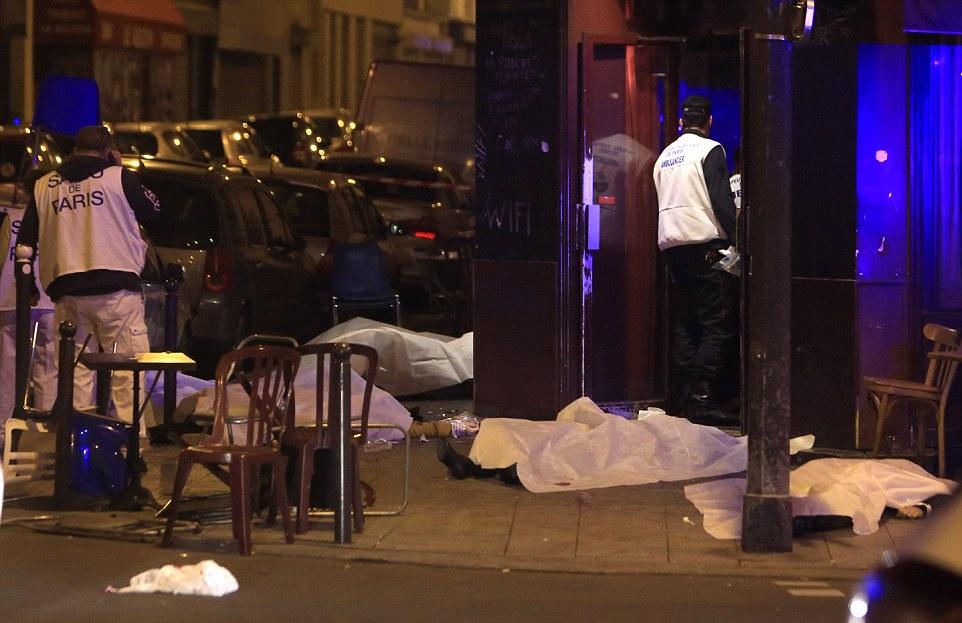 The bodies of victims in the latest terrorist attack on beautiful Paris
Early this morning, an announcement was made that a U.S. drone strike incinerated ISIS member, Jihadi John, who had beheaded westerners on videos posted to the internet. Jihadi John's death is being touted as a big victory for the U.S. government. Hours later, during an interview with the ABC network show "Good Morning America" U.S. President Barack Obama declared the terror group ISIS has been "contained" as news of Jihadi John's death flashed across the screen.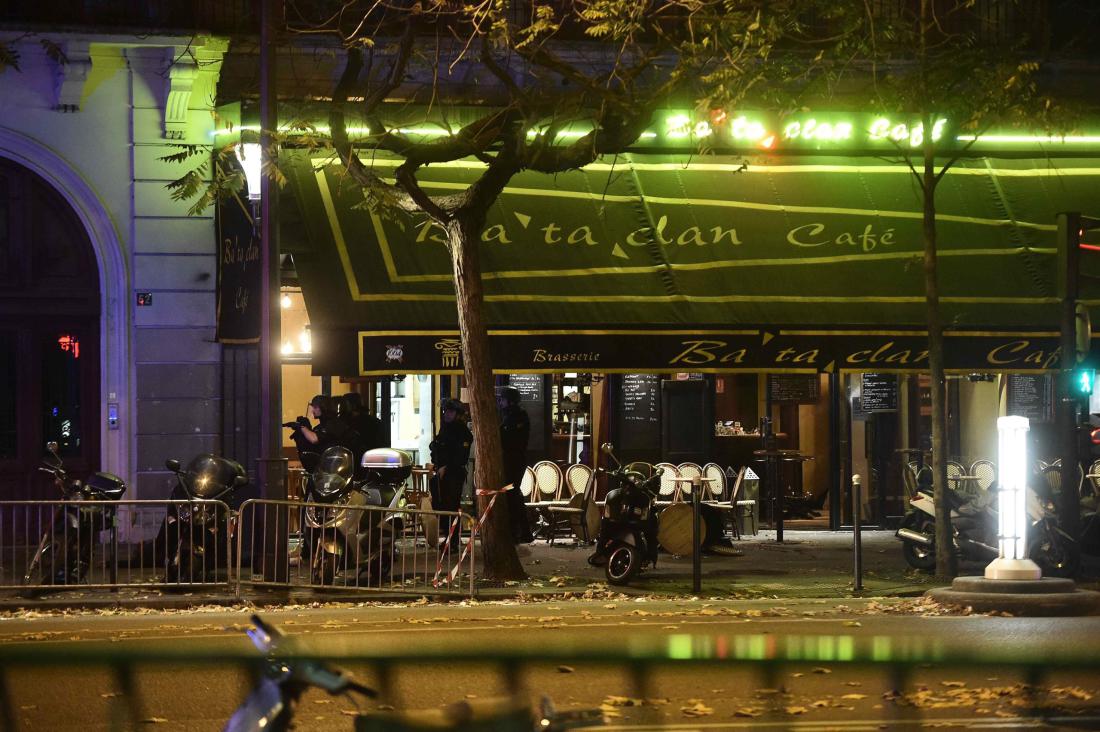 Police cordon off the Bataclan concert hall where 118 people were killed by terrorists
However, a few hours later, ISIS struck again. ISIS launched an attack on the city of Paris, France, leaving 168 people dead. Reports from Paris indicate, several attacks were perpetrated at approximately the same time. Terrorists stormed the Bataclan concert hall, whilst screaming "allah akbar" and took hostages during a concert being held by American group Eagles Of Death Metal. The 6-8 terrorists then began killing hostages one by one, murdering 118 people. 50 hostages made it out of the building alive.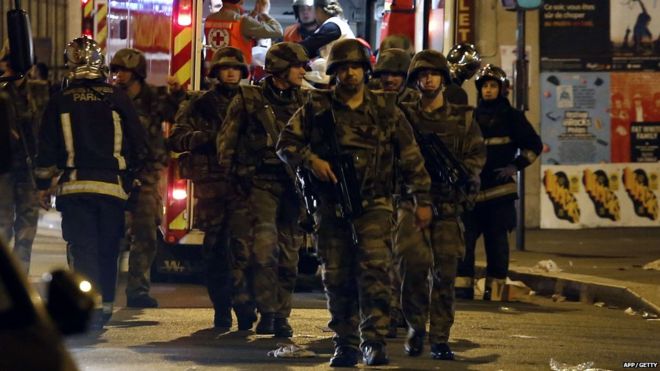 The French military patrols the streets
Suicide bombers also detonated themselves outside the Stade de France, during a France v. Germany football game, where loud explosions could be heard. In another scene of terror, 11 restaurant goers were left dead, bodies on the street, after terrorists opened fire outside a cafe. It is clear ISIS had cells in Paris waiting for orders on when to strike.
RELATED ARTICLES