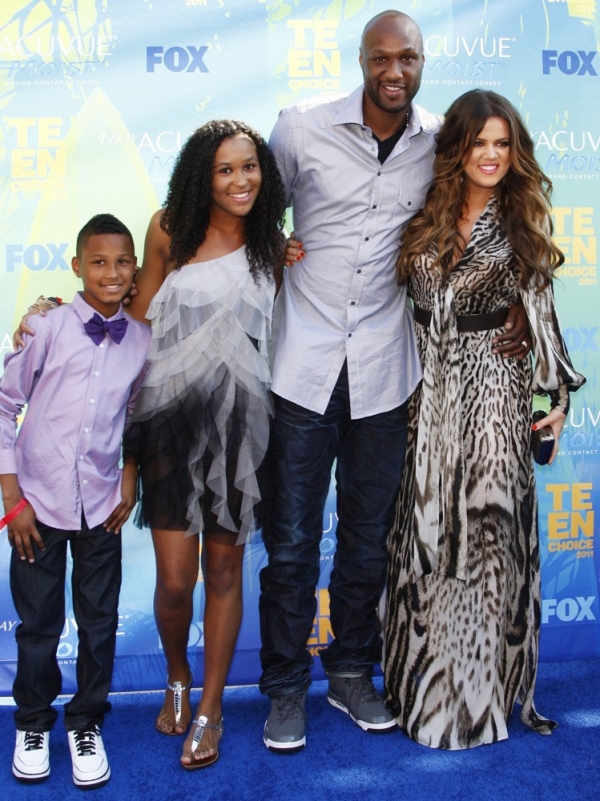 Lamar Odom jr., Destiny Odom with dad Lamar Odom and their stepmother, Khloe Kardashian
Liza Morales, the mother of the children of former Los Angeles Lakers basketball champion, Lamar Odom, who overdosed on drugs last week in a brothel, needs to retain an attorney to protect her children's financial interests and future. Odom, who in is in Los Angeles undergoing medical treatment, is not himself, due to sustaining several strokes, as well as kidney, lung, liver and heart damage. Odom's mind is still foggy from the strokes, due to the lack of oxygen that occurred for a time, killing off some of his brain cells. He is in no position to make any decisions about his future or that of his children.
Odom was featured on the reality show "Keeping Up With The Kardashians" thanks to his fame and money hungry wife, Khloe Kardashian and her equally greedy family. As a result of his medical condition, the couple have called off their pending divorce (at least, according to Kardashian who is making all the decisions with her crooked mom Kris Jenner).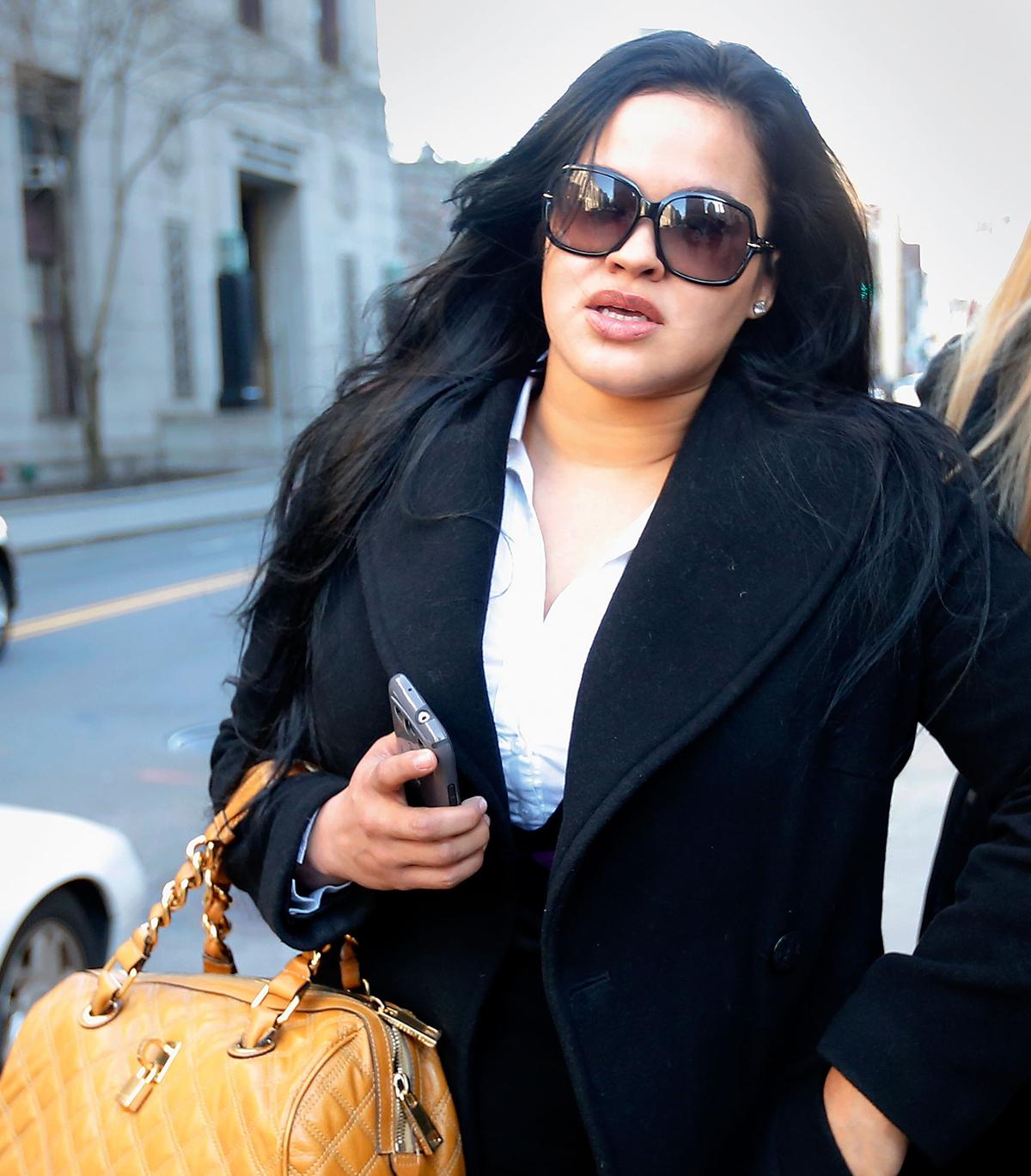 Liza Morales
While the Judiciary Report does agree the couple should try to make their marriage work, the Kardashians are very greedy when it comes to money and Odom's net worth is said to be $70,000,000. The site does not want his children cut out of their financial inheritance anyway, due to decisions that could be made while their dad is not in a clear state of mind.
These choices would be made under duress, as Odom is in a terrible medical state. Odom should not be making any serious decisions at this time (there have been cases where wills were unethically and questionably changed when medical patients were on medication or not in their right mind due to pain). An attorney can be retained to act on the children's behalf, to ensure their financial futures are protected and no funny business happens while Odom is sick. His children should be his sole heirs. Kardashian is in Odom's will, but considering the manner in which Khloe and her family have ruined his life, driving him to extreme binges and public disgrace, she should not get anything (however, California law says she will).
RELATED ARTICLES