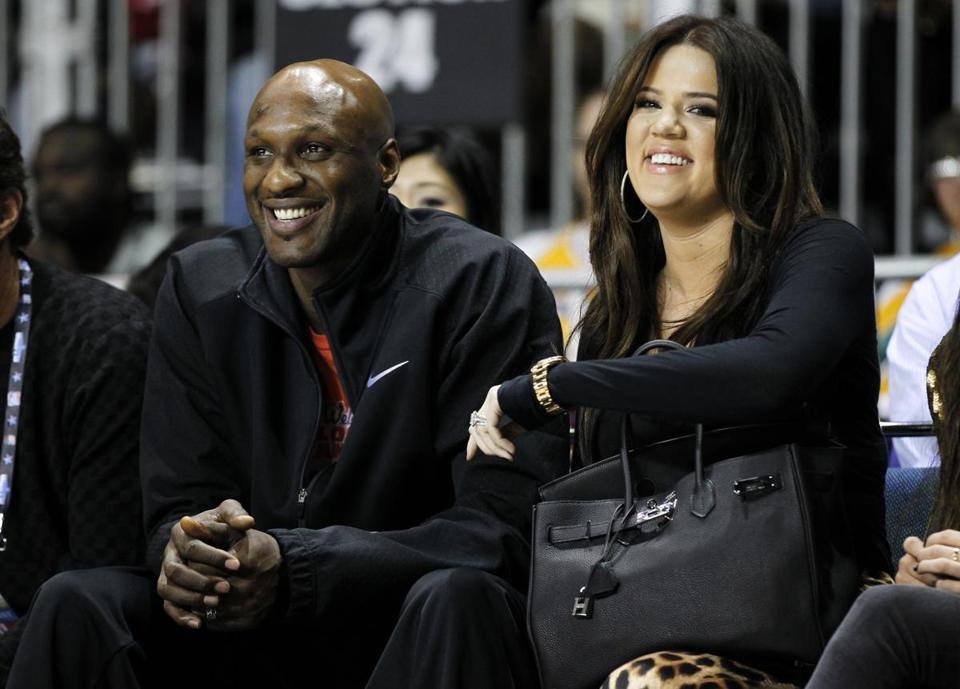 Lamar Odom and Khloe Kardashian




"Keeping Up With The Kardashians" reality star and former Los Angeles Lakers basketball player, Lamar Odom, is out of a medically induced coma, after he overdosed on drugs, alcohol and fake Viagra "Reload" at an infamous Nevada brothel. Odom is the estranged husband of "Keeping Up With The Kardashians" reality star Khloe Kardashian.

As stated on the Judiciary Report on October 15, 2015, "Based on what has been written regarding the self-induced injuries he has sustained, at this point Odom cannot breathe, walk, talk, see or mentally reason. People who experience strokes especially that many, often lose the ability to speak, see and walk (sometimes only temporarily, but other times it is permanent). They often have to relearn the most basic things even children can do, such as write, lift up a cup of water and tie their shoelaces."

It was announced today that Odom is flying to Los Angeles to begin extensive rehab which will require months of hard work and commitment to regain proper use of his faculties and motor functions. TMZ stated today that some of the damage Odom sustained is "permanent."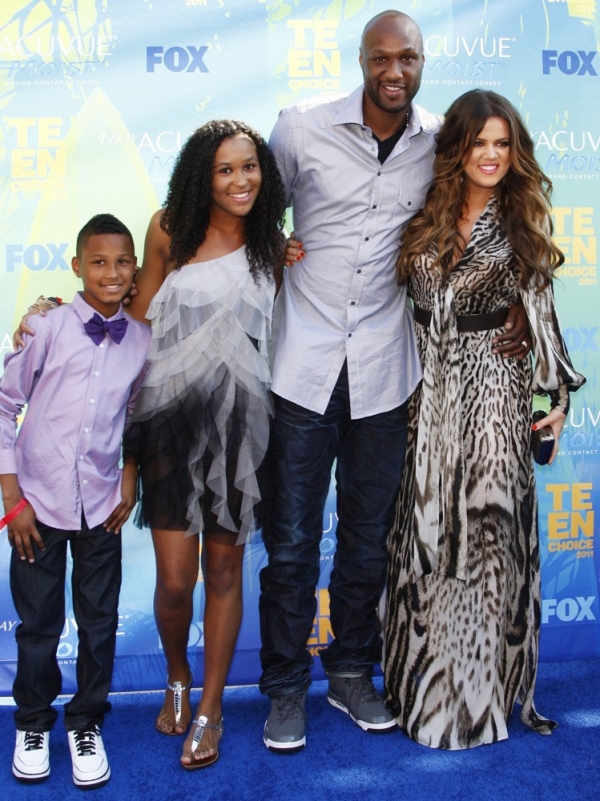 Lamar Odom jr., Destiny Odom with dad Lamar Odom and their stepmother, Khloe Kardashian


Some have blamed former Los Angeles Lakers teammate Kobe Bryan and others in the NBA for not being there for Odom. However, Odom isolated himself and refused to stick with rehab. He left one facility after a few short days. Odom must first help himself in being dedicated to a drug and alcohol rehab program and outpatient treatment.

Furthermore, Odom's basketball colleagues are not the ones who put an enormous amount of stress on a recovering addict. The Kardashians did with their crazy lifestyle, mentally ill conduct and massive exploitation of him (and others as well). People with addictive personalities do not need added stress in their lives. It will create a downward spiral when drugs and alcohol become a crutch for dealing with stress and chaos you are bring to their lives.

Prior to the Kardashians, Odom was cited for using marijuana in 2001. After the Kardashians, Odom was freebasing crack cocaine, snorting cocaine round the clock, doing speedballs (cocaine and heroin injected into the veins, which is a horribly addictive and dangerous practice that often leads to death) and became a drunkard.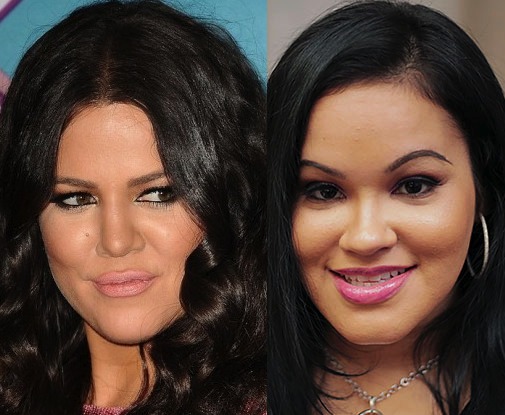 Khloe Kardashian (left) and Liza Morales (right)


Odom was better off with the mother of his two children, Liza Morales, who was better for him than the Kardashians. He was still in love with Liza, as he chose Khloe, who looks a lot like her (Lamar Odom's Ex-Girlfriend Looks...Just Like His New Bride). Odom should have kept his family unit with her together and married Liza. However, seduced by the Kardashians, Odom made the wrong choice and nearly lost his life for it. As Lamar is still married to Khloe, he may as well try to make his marriage work.

Khloe like her sister Kim, approached famous basketball players to be their boyfriends on the show and potentially their fiancés and husbands, all for ratings. After Kim's marriage to NBA star Kris Humphries imploded within seven weeks, with her filing for divorce, news leaked that the family targeted famous athletes for the show and some were offered contracts but declined.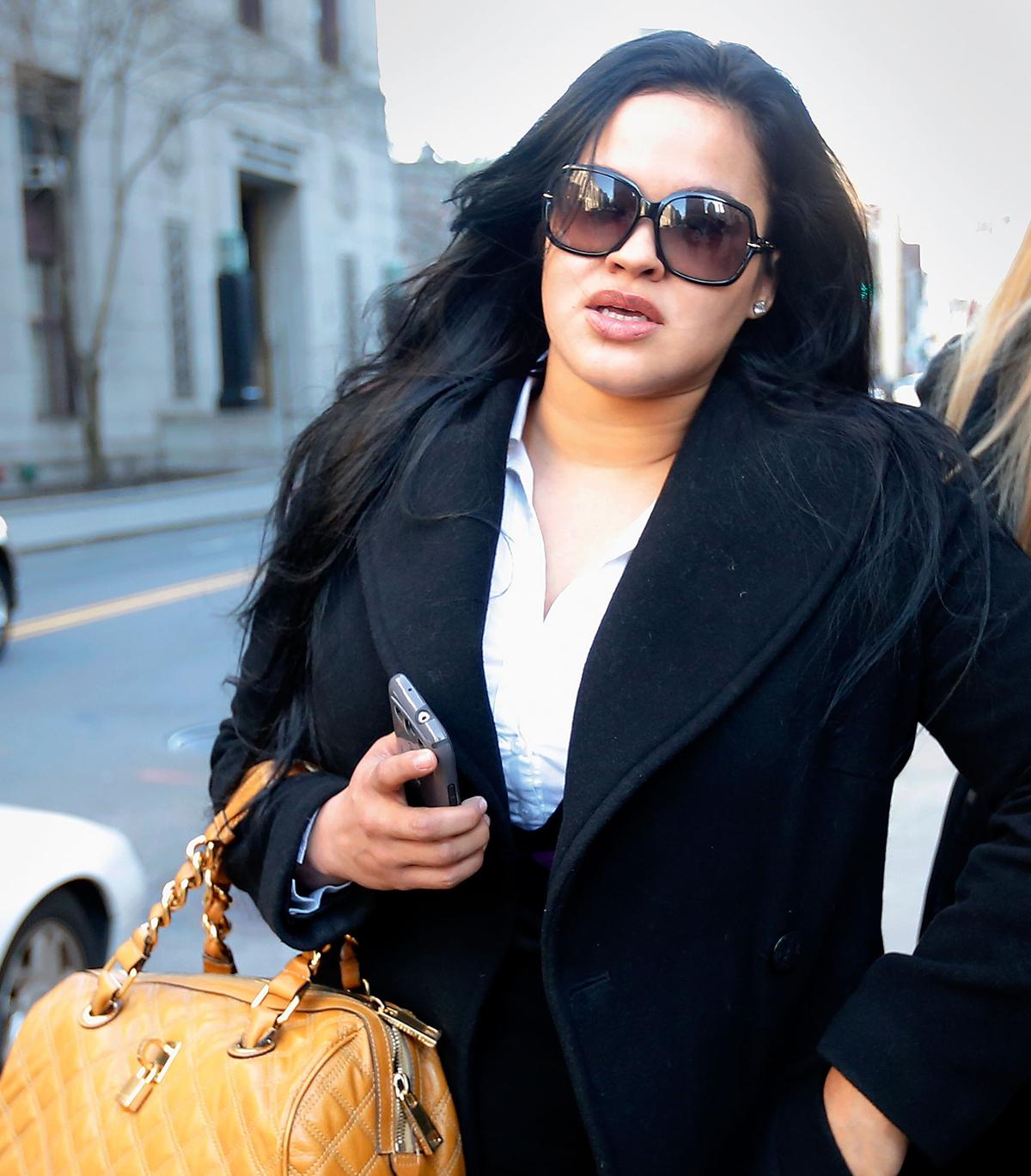 Liza Morales


The whole thing is one fake mess. These Kardashian relationships are fake and contrived for fame, money and ratings. The family is controlling, invasive and mentally ill. The men in and around the Kardashian family have been fleeing from them like the plague as a result (Robert Kardashian, Kris Humphries, Lamar Odom, Scott Disick, Reggie Bush, French Montana). The only two left standing are rapper Kanye West and Tyga and the former is crazy while the latter is already annoyed and depressed.





STORY SOURCE




Lamar Odom He'll Survive With Months of Rehab


10/19/2015 1:00 AM PDT BY TMZ STAFF - Lamar Odom will survive his near death experience but it will be a long, hard road, doctors say ... and we've learned Khloe will be with him the entire way. Doctors are telling Lamar's friends and family rehabilitation will take many months, and they believe an undetermined amount of damage to his body will be permanent. We're told Lamar will have physical, speech, and other therapists working with him for the foreseeable future...






RELATED ARTICLES