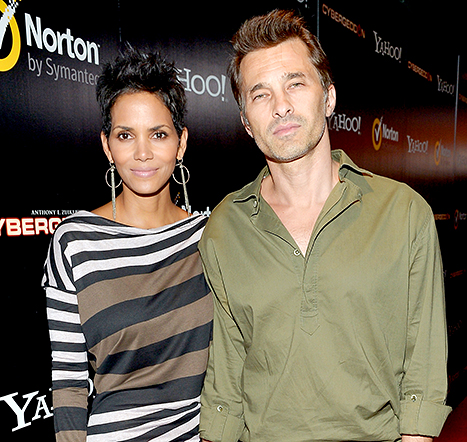 Halle Berry and Olivier Martinez
Academy Award winning actress, Halle Berry, 49, is divorcing her husband of 2-years, actor, Olivier Martinez, 49. The couple fell in love in 2010 on the movie set "Dark Tide" which was shot in South Africa and wed in France in a private ceremony. Berry and Martinez have a 2-year-old son Maceo. Berry has an 8-year-old daughter, Nahla Aubry, from a previous relationship with model Gabriel Aubry. Berry and Martinez seek joint custody of their son.
There are many rumors circulating regarding the reasons for their divorce. However, none have been confirmed by the couple, who are requesting privacy at this time. This is Berry's third marriage.
Previously, Berry was married to unfaithful singer Eric Benet, who disgracefully bedded thirty women during their 4-year marriage and confessed to being a sex addict. Berry's first marriage was to baseball player, Dave Justice, who really seems to be the love of her life. They were quite suited to each other, came from similar backgrounds and had a lot in common. However, fame and career pressures broke up their union and the couple divorced after 4-years of marriage.
RELATED ARTICLES