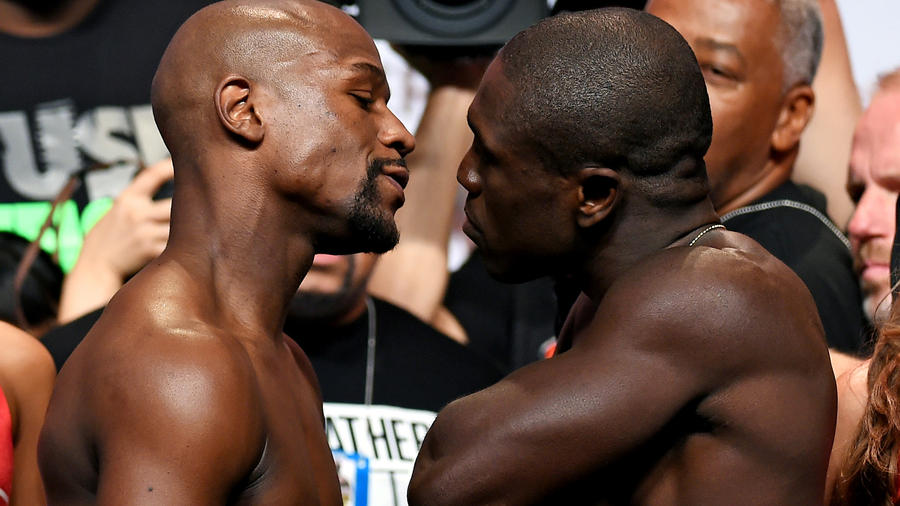 Floyd Mayweather and Andre Berto
The richest boxer in the world, Floyd Mayweather, has lost three of his luxury vehicles, valued at approximately $1,000,000. The cars were being transported from Mayweather's main house in Las Vegas, Nevada to his second property in Miami, Florida, when a fire broke out in Phoenix, Arizona. Mayweather has insurance, so it will cover it.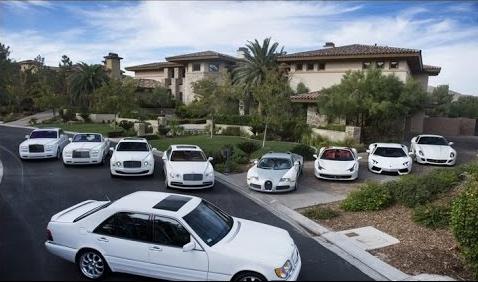 Mayweather's house and some of his cars in Las Vegas, Nevada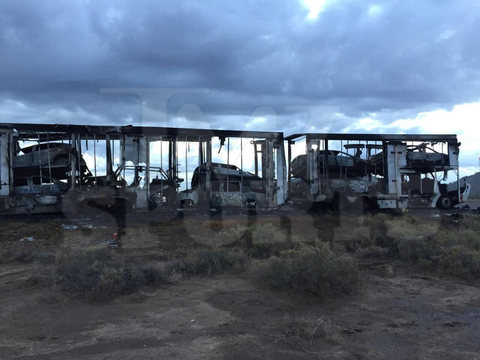 Mayweather's cars among those incinerated in a transportation fire this week




Mayweather's fights and associated tie-ins have grossed $800,000,000. If Mayweather returned to the ring from retirement, he could be the first boxer to hit billionaire status, which would be quite an accomplishment, considering how difficult a sport boxing is and the amount of work it takes to make it to the top of the field.
.

Side Bar: my personal theory is that Andre Berto did it cause Floyd beat him in their fight LOL (I'm totally kidding).

Side Bar 2: my good friend, who has been a chef for many years, baked a beautiful cake that was served at a private party Mayweather hosted in Miami recently (Congrats, girl!). She is the best baker I know. She's made cakes with designer purses, footballs, flowers...she even did a cake one time with a 3D Disney World on top that was unreal.



STORY SOURCE




Floyd Mayweather 4 Expensive Cars Up In Flames... In Trailer Fire


10/9/2015 12:50 AM PDT - Floyd Mayweather's pricey car collection took a massive hit this week -- when a trailer transporting Floyd's Bentley and 2 Rolls Royce whips burned down to the ground ... TMZ Sports has learned. We're told the truck was transporting Floyd's rides from Vegas to Miami when something went wrong just outside of Phoenix, Arizona on October 7th at 1:31 AM ... and the entire unit went up in flames...