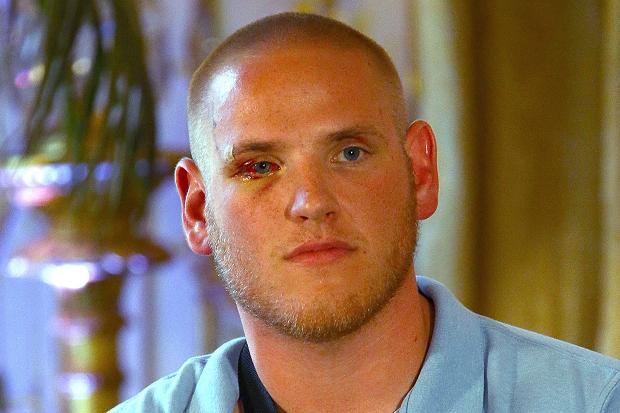 Spencer Stone




In a very sad and tragic twist, 23-year-old American Airman, Spencer Stone, was repeatedly stabbed in the chest on Thursday, October 8, 2015, while attempting to help a friend that was under attack on a Sacramento, California street. Stone is in the hospital and is listed in critical condition.

In August 2015, Stone and two other men subdued terrorist Ayoub El Khazzani, who was threatening to blow up a French train. For their valiant efforts, Stone and the two other men were awarded the the French Legion d'Honneur in France and the American Purple Star upon returning to the United States.



STORY SOURCE




France train hero stabbed 'repeatedly' in US




Last updated at 4:52PM, October 8 2015 - An American airman hailed as a hero after tackling an Islamist gunman aboard a Paris-bound train in August was in critical condition today in a US hospital after being stabbed in the street. Spencer Stone, who was awarded the French Legion d'Honneur and the American Purple Star after tackling Ayoub El Khazzani on the Thalys express, was said to have been "repeatedly" knifed in the chest on a street corner in Sacramento, California. Reports suggested that the 23-year-old was stabbed after coming to the defence of a friend.