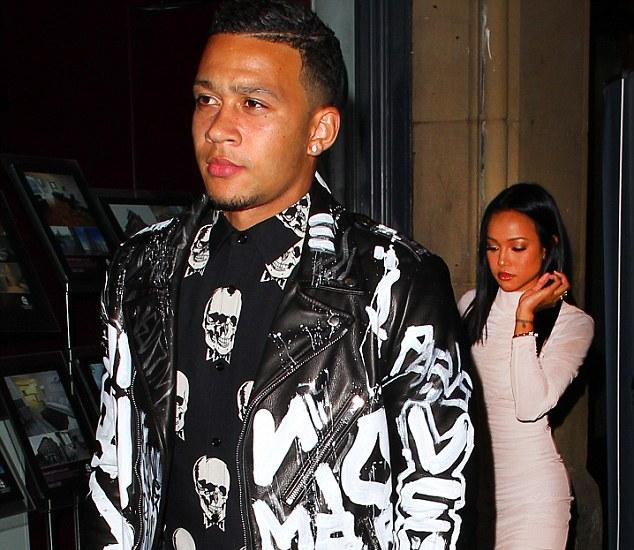 Memphis Depay and Karrueche Tran on Saturday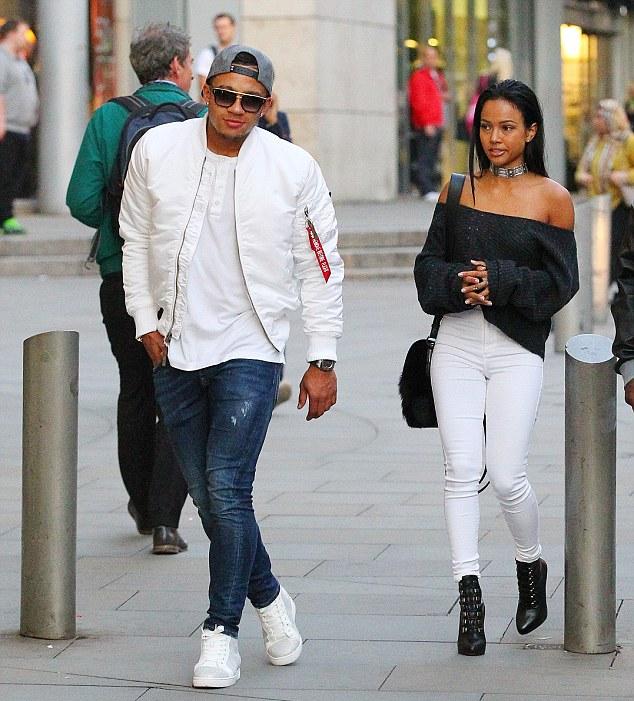 Uh, look at Depay smirking again (LOL)!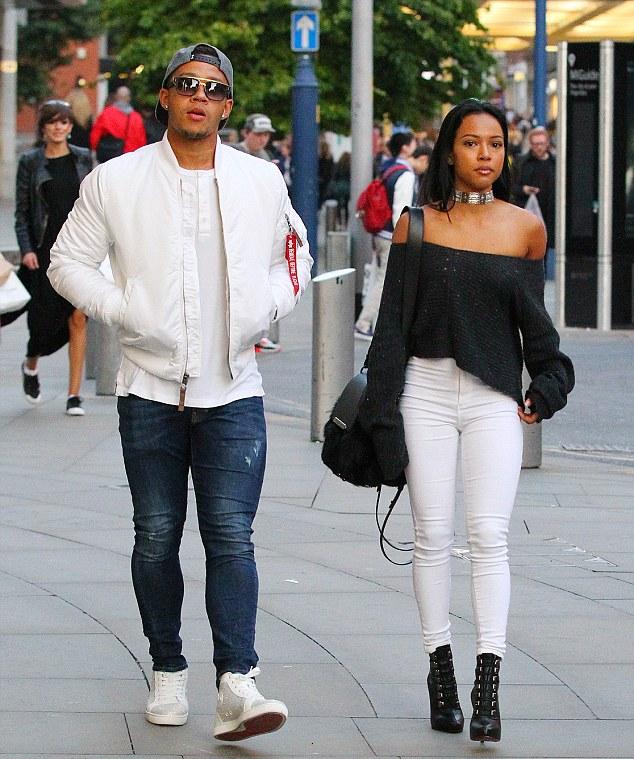 Uh, look at Karrueche's "Uh oh, Chris is gonna see this" face (LOL)!
In June 2015, Manchester United multimillionaire football player, Memphis Depay, 21, took a photo with Chris Brown's ex-girlfriend, Karrueche Tran, 27, whilst both vacationed in Miami. It made the tabloids and blogs, with many wondering out loud if they were dating. Depay is seen smirking in the pic (LOL). His social networking followers cheered him on. However, Tran later denied the rumors.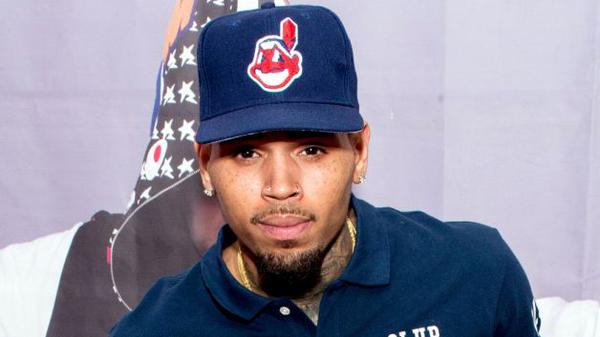 Chris Brown: I see you two!
Fastforward to this month, where Depay and Tran were spotted in the same English night club this past Saturday and leaving at the same time. Two days later, Tran and Depay were spotted shopping in Manchester, England, which is hours away from London (where she is making a paid appearance). Something is going on (and Depay is smirking again LOL). Brown will not be happy over these photos, as he still views Tran as his girlfriend. Seeing as I am an Arsenal fan, this is one less footballer we have to worry about...at least when Chris catches him (kidding, not really, Depay run).
RELATED ARTICLE