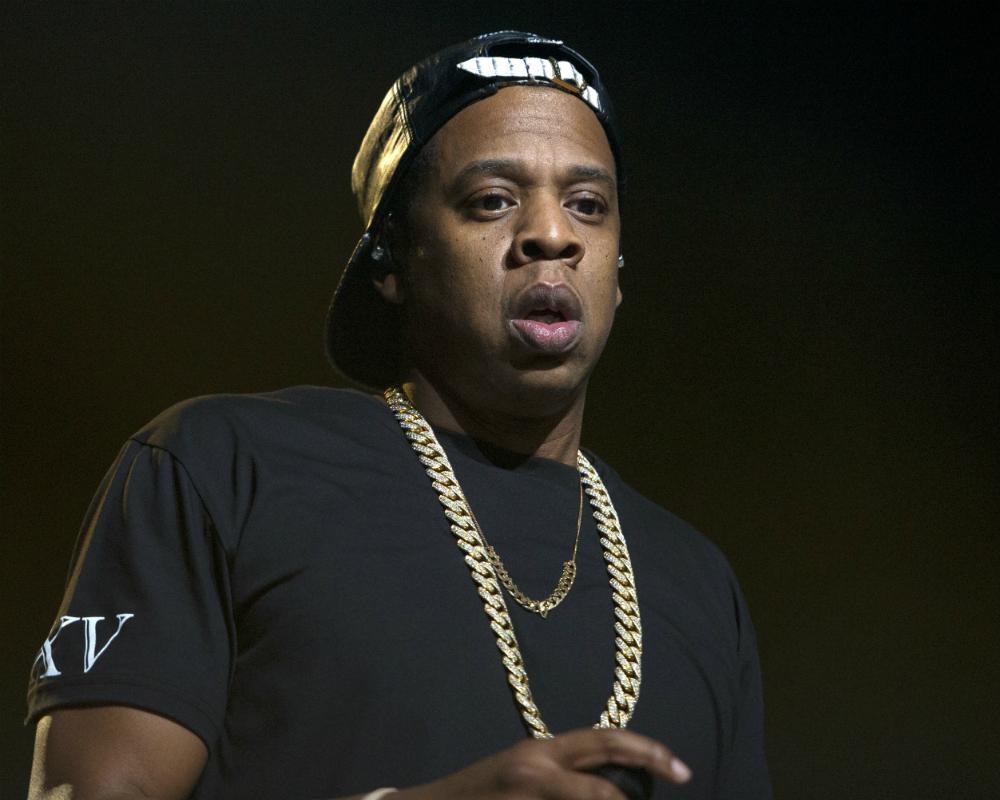 Jay-Z
Editorial Note: I have sued Jay Z for stealing copyrights, business plans and trade secrets in the Aisha v. Madonna/Kabbalah Center case (click here)
Chronic copyright infringer and rapper, Jay Z, has been dragged into court once again for being an outright thief. Jay Z's 1999 rap song "Big Pimpin' was stolen from the preexisting copyrighted works of the late Egyptian music legend, Baligh Hamd, without credit or payment to his estate (family).
To make matters worse, the song Jay Z stole to make "Big Pimpin" is considered a religious one in Islam and he has added profanity, boasts about drug dealing and crude sexual references to the track. The opposing attorney stated of Jay Z's disgraceful conduct, "They used it with a song that, even by Jay Z's own admission, is very vulgar and base. That's really why this is so significant to my client. They not only took music without paying. They're using it in a song that is, frankly, disgusting."
This is similar to the complaint regarding what I have stated in the past regarding the
Aisha v. Madonna/Kabbalah Center case
infringements. They have stolen wholesome, family oriented entertainment and added profanity, crude sexual items, depravity and blasphemy to the copyrights they have stolen from me, in direct opposition to my Christian faith.
For example Jay Z added a sick item denouncing my lord Jesus to "Empire State Of Mind" infringement, which is a song stolen from one of my preexisting copyrights. To steal from people and desecrate their copyrights/property with items that spit on their faith is disgraceful, depraved, evil and mentally deranged. It makes Hollywood stars look sick. As the internet phrase goes you must want to "bust hell wide open" when you go over on to the other side.
Jay Z and Beyonce have been sued many times for stealing copyrights from people all over America and the world. They have absolutely no respect for the law or people's property rights. Jay Z and Beyonce go around bragging about how rich they are, but it is all built on criminal behavior, via copyright theft which is domestic and international crime. Copyrights are money. They are not some imaginary piece of paper. They are considered valuable assets.
Side Bar: In the "Big Pimpin" song theft case the nephew and heir of the singer Jay Z stole from is named Osama. So let me get this straight, Jay Z stole Islamic music, added evil boasts about dealing drugs, having promiscuous sex with women he degrades and getting drunk while partying and getting high, to the stolen song by a Muslim whose heir is named Osama. As the phrase goes, Jay Z really is "as dumb as he looks."
STORY SOURCE
Jay Z and Timbaland set to testify in Big Pimpin' lawsuit
Monday 17 August 2015 08.09 BST Last modified on Monday 17 August 2015 09.53 BST - Duo likely to appear in court to respond to accusations that their sample of the Egyptian song Khosara Khosara was illegal. Jay Z … Hoping it won't be Big Cheque Writin' time after court case. Following the star appearances in the Blurred Lines case – in which Robin Thicke managed to show the world that he didn't write the song, but just took the writing credit for it – two more music superstars will be hoping a court appearance doesn't go horribly wrong.
Jay Z and Timbaland are expected to testify in a lawsuit brought by the descendants of an Egyptian composer over a sample used in the 1999 hit Big Pimpin'. The case goes to court in California on 13 October. Osama Fahmy, the nephew of the late Baligh Hamdi, is suing the pair over the flute sample in the track, which came from the 1960 song Khosara Khosara, written by Hamdi for the film Fata Ahlami. The suit was filed in 2007, and Fahmy's lawyer, Keith Wesley, told the New York Post: "I haven't seen a case last this long. I don't think there's a single answer — complex litigation can last for years, but this has been unusual."
Timbaland, who produced Big Pimpin', had initially believed the sample was in the public domain. He then paid $100,000 to EMI Music Arabia, which claimed to have the rights to the sample, for its usage. Fahmy, however, says EMI did not have the right to license the sample. Fahmy also argues that using it in a song of Big Pimpin's nature was a violation of Hamdi's moral rights under Egyptian law. "They used it with a song that, even by Jay Z's own admission, is very vulgar and base," Wesley told the Guardian earlier this year. "That's really why this is so significant to my client. They not only took music without paying. They're using it in a song that is, frankly, disgusting."