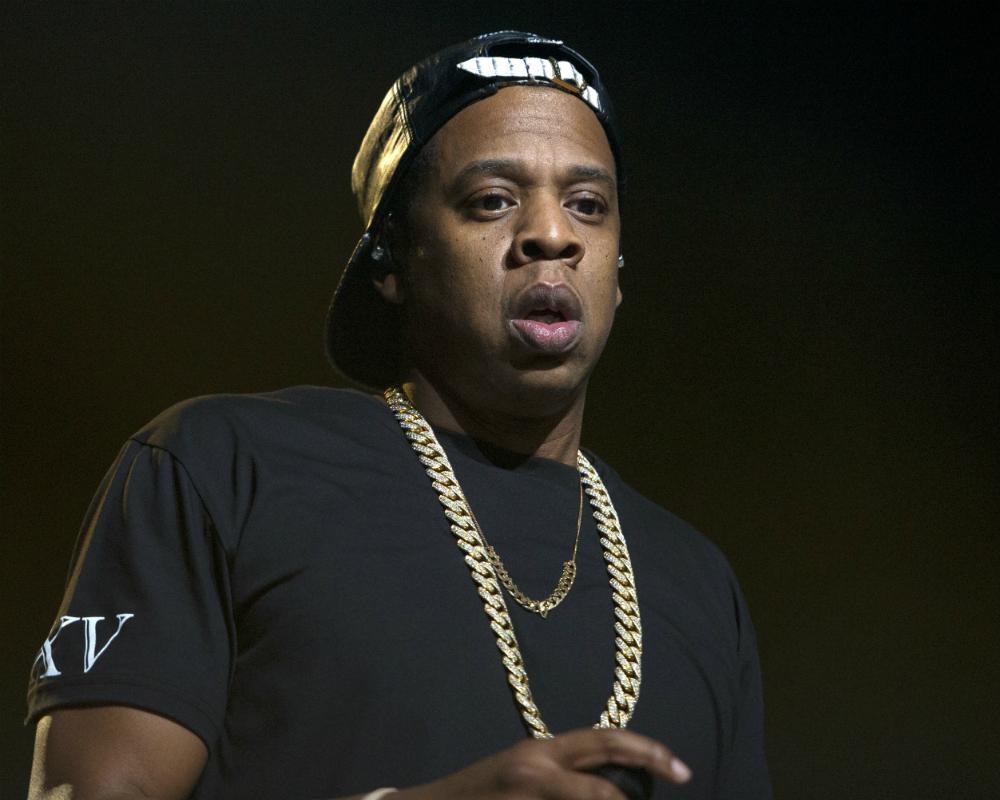 Jay-Z
Editorial Note:
I have sued Jay Z for stealing copyrights, business plans and trade secrets in the Aisha v. Madonna/Kabbalah Center case (
click here
)
Rapper and business con artist Jay Z is in court for stealing a trademark (again) and is being accused of engaging in improper conduct with the judge, who is openly showing him favoritism in the case. Jay Z, a chronic copyright thief, is in court after being sued by artist, Dwyane Walker, for stealing the logo for his now defunct Roc-A-Fella Records.
Walker's lawyer has accused, Judge Ronald Ellis, who is presiding over the case of showing an open bias towards Jay Z and has refused to recuse himself. Such conduct brings disgrace upon the judiciary, as the public domestically and worldwide will believe the case has been corrupted by Jay Z and the lawyers representing him.
However, it should be noted that judges in the U.S. court system routinely accept bribes from Hollywood and the corporate sector. Case in point, when I first sued Madonna in 2005, after I broke the News Corp phone hacking case via a formal complaint to the Metropolitan Police and gave the FBI evidence and written testimony regarding her wiretapping private investigator, Anthony Pellicano, who was imprisoned by the agency 4-months after, a Brickell Avenue lawyer in Miami with the firm Holland and Knight told me that I was not to be confident that I would win the case, as the law firm Madonna uses has connections with the judge.
He was right. The judge, Cecilia Altonaga, accepted a bribe in the case, via stock from Madonna and her co-defendants. Altonaga was completely vile, arrogant, disrespectful and biased against me in court (all violations of the Judicial Cannons) without any provocation or disrespect from me, as I'd shown her the utmost respect. I'm not a fool, though. I don't want to be in contempt of court. So I let people act out and I simply "smile and nod" as the phrase goes, then I go online and shame them to the world for being corrupt (not to mention my forthcoming movie "
Justice And Truth
" that none of those featured in the film for corruption will live down).
Altonaga completely corrupted the case, because of the stock that had been discretely gifted to her underage daughter by Madonna and her co-defendants and the fact her husband is a member of a law firm that receives millions in legal fees from Madonna and company. Tellingly, Altonaga corrupted another case recently where Madonna was sued in Miami for copyright theft by a businessman. Altonaga mysteriously threw out the valid case, violating the businessman's rights.
The U.S. Congress and FBI are to blame for the rampant corruption in the court system. The FBI use the federal judges to push through their criminal cases, so they allow them to engage in all sorts of financial fraud, bribe taking and criminal behavior from the bench. Congress also appoints federal judges for life, which is a mistake, as they do whatever illegality from the bench they feel like, knowing it would take big impeachment proceedings to get them fired. Even then, said judges collect a six figure salary for life on the taxpayers' dime.
They are going to destroy America with the corruption that is taking place in the government. America has already lost its prime position in the world due to the financial crisis of 2008 that happened due to the government corruptly allowing the rich to gouge and financially abuse the middle class and the poor.
Worst things are happening in the government now and there are terrible things they are allowing the rich to do in violation of the law and it is going to culminate into a complete and utter disaster for America, leading to the nation's ruination, if the government does not get a hold of itself and stop with the corruption.
STORY SOURCE
Judge accused of 'favoritism' toward Jay Z during a $7 million copyright lawsuit
Jul. 25, 2015, 12:10 AM - NEW YORK (Reuters) - A federal judge on Friday refused to recuse himself from a $7 million copyright lawsuit against Jay Z over his Roc-A-Fella Records logo, after the plaintiff said the judge appeared to be biased toward the rap star and music entrepreneur.
U.S. Magistrate Judge Ronald Ellis in Manhattan said there was no evidence that he showed "deep-seated favoritism or antagonism" in handling the lawsuit by Bronx clothing designer Dwayne Walker, or that his impartiality might reasonably be questioned. In his July 2012 lawsuit Walker claimed that he created artwork in 1995 depicting a vinyl record that became the basis for Jay Z's Roc-A-Fella logo, which includes a superimposed "R." ...
In seeking Ellis' recusal, Walker had accused the judge of issuing inconsistent rulings favoring Jay Z, and basing one order on a private call with defense lawyers. "Walker mischaracterizes both the facts surrounding these decisions and the supporting rationale provided by the court," Ellis wrote...
The case is Walker v Carter et al, U.S. District Court, Southern District of New York, No. 12-05384.