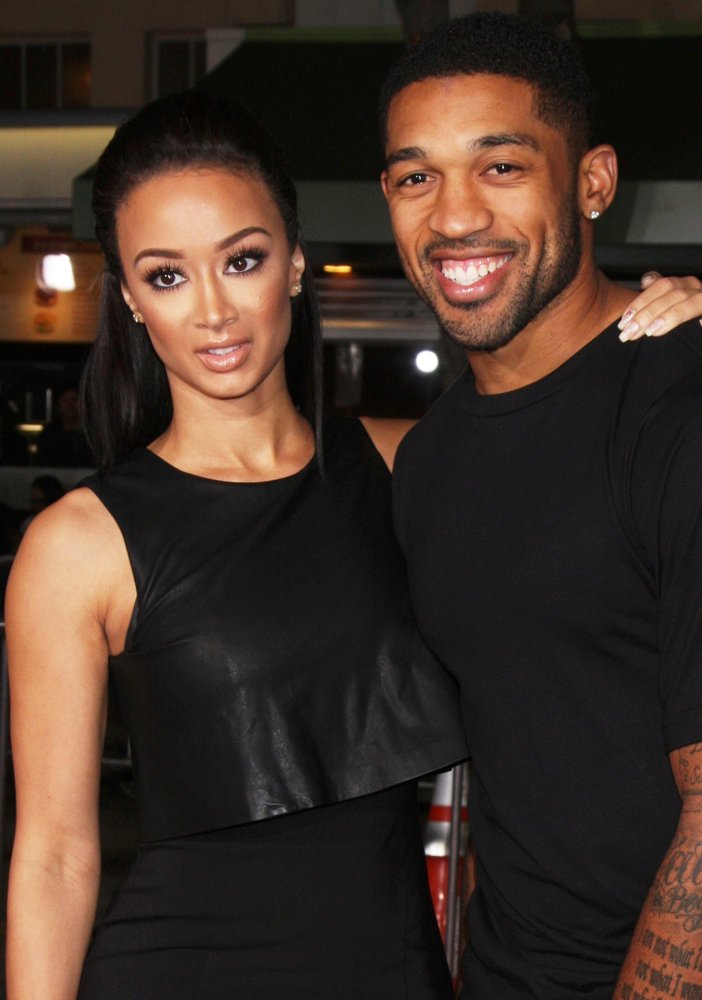 Draya Michele and Orlando Scandrick of "Basketball Wives LA"
Reality shows like "Basketball Wives" and "Basketball Wives LA" are misleading some women into thinking they will land a famous athlete, live in luxury, become a reality star and be together a long time like Jackie and Doug Christie. However, that is not always the case. Yes, there are women who have been dating and or married to ball players for a long time. However, there are also many women who put themselves out there for famous men and end up sexually used up by guys that are not serious about them, later choosing to commit to other women. That's the risk you take when you do that.
Athletes don't always pick the prettiest or the sluttiest women to settle down with. Many athletes have skipped over the beautiful bimbos and chosen attractive, down to earth women they care about to make a life with, because that's who they love, feel they can trust and see as potentially good mothers to their children. Men do not want their children raise by tramps.
Some famous men will use women who behave like tramps for sex and dump them like it's nothing. They have them around for sexual gratification and that is all. If you're willing to participate in threesomes and let his friends have their way with you, that's not a relationship said man deems as something that will be long term. You're being used for sex as a matter of convenience and because you are likely willing to do degrading things self-respecting women will not - such as have sex with his friends and other women in his presence.
Famous men who juggle women run the risk of encountering one or more who are not stable and will get vindictive or violent when dumped or not made wife. Some will even try to trap a man with pregnancy, when they sense they are about to be dumped. Women are looking at it as having invested/wasted months and years of their lives in a man, without calculating the fact said guy is not serious about them. I do not suggest women compromise themselves in this manner, because when the regrets and bitterness at being sexually used hits you, it will not be pretty.
RELATED ARTICLE