The Gloves Come Off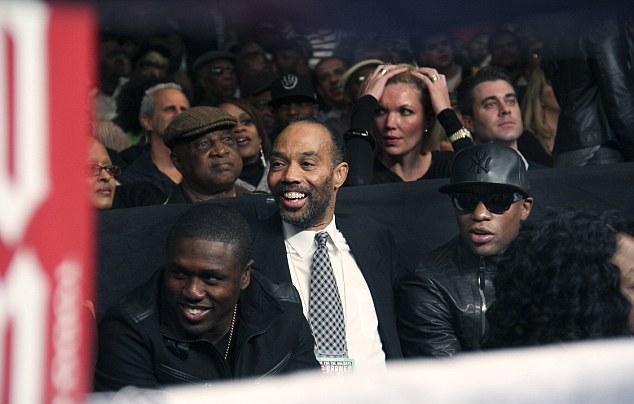 Al Haymon (center) and Floyd Mayweather (right)




Bob Arum, the promoter of boxer, Manny Pacquiao, under the Top Rank company, has sued, Al Haymon's Premier Boxing Champions. Haymon is a promoter and manager for the world's highest paid boxer, Floyd Mayweather, among other top pugilists. Haymon used to be a top music promoter in the entertainment industry, responsible for many lucrative R&B and rap concerts in the 1980s and 1990s.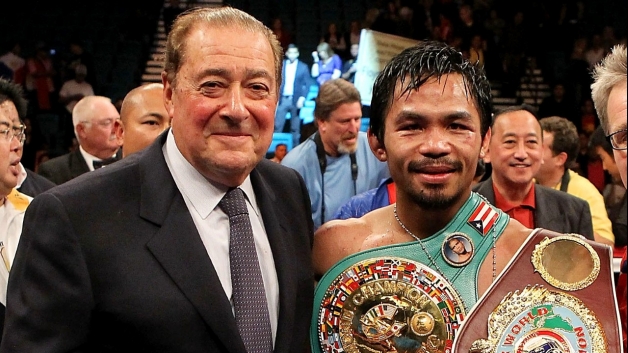 Bob Arum and Manny Pacquiao


Arum is accusing Haymon of engaging in a boxing monopoly, anti-trust violations and sabotaging other promoters and boxers, as well as issuing payola type bribes in the sport. Recently, Haymon launched the Premier Boxing Champions series on the NBC network in America, allowing the public watch boxing matches for free, features stars such as Adrien Broner and Shawn Porter. However, another top boxing promotions company, Golden Boy, also sued Hayon alleging the very same thing - he is running a monopoly and violating U.S. anti-trust laws.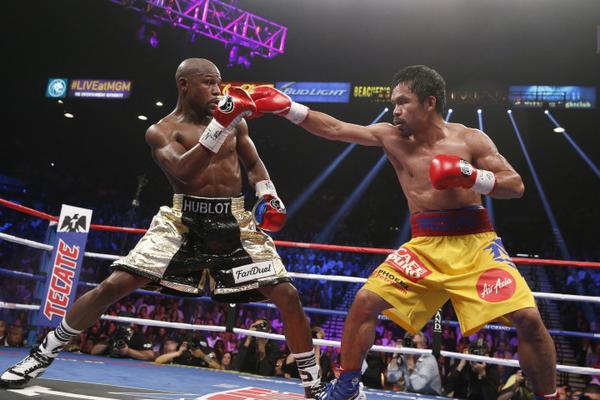 Floyd Mayweather and Manny Pacquiao


In all honesty, I have been enjoying the Premier Boxing Champions show on NBC. It is interesting and entertaining. However, if Top Rank and Golden Boy lay out sufficient evidence of a monopoly and anti-trust violations, with the matter properly proven and it reaches the SEC and FTC, Haymon could face charges and a whopping fine from the government. At the end of the day, we all want a clean fight inside and outside the ring.



STORY SOURCE




Al Haymon Sued by Top Rank Promotions: Latest Details and Reaction


July 1, 2015 - Embattled Premier Boxing Champions promoter Al Haymon is readying for another legal battle, as Top Rank Promotions filed a lawsuit against him Wednesday. Attorneys at Kramer, Levin, Naftalis and Frankel representing Haymon released a statement regarding the Top Rank lawsuit, (via Wil Esco at BadLeftHook.com).

The lawsuit filed today (Wednesday) by Bob Arum and Top Rank is entirely without merit and is a cynical attempt by boxing's old guard to use the courts to undermine the accessibility, credibility and exposure of boxing that the sport so desperately needs. "The Premier Boxing Champions series makes boxing free again, by bringing championship boxing to free TV, with a fighter-first promise and a commitment to the fans to restore boxing to the luster of its heyday. The continued success of this effort will far outlast this baseless lawsuit.

Haymon has become arguably the most prominent promoter and manager in boxing in recent years, but Bob Arum and Top Rank Promotions are looking to put a stop to that. According to Lance Pugmire of the Los Angeles Times, Top Rank is suing Haymon for more than $100 million in damages due to the notion that he is attempting to create a boxing monopoly by taking on multiple roles...

The lawsuit also claims Haymon is intentionally losing money for now in order to gain the upper hand over other promotions. In order to stifle legitimate promoters from competing against PBC, Haymon has obtained exclusivity commitments from broadcasters. Between these predatory 'payola' payments and the expenses of promoting each televised match, Haymon and Waddell & Reed are operating at a significant short-term loss in the millions of dollars. This 'loss leader' strategy ... has allowed Haymon to gain unfair advantage in the promoter market to the severe detriment of legitimate competitors like Top Rank...

Such accusations are nothing new for Haymon, who was sued by Golden Boy Promotions for $300 million in May due to alleged violations of antitrust laws, according to ESPN.com's Dan Rafael. Haymon was also accused by California Boxing Commission Commissioner John Frierson of sabotaging other promoters by reserving both the Forum and the Staples Center in Los Angeles in an effort to prevent competition from holding events, per Ivan G. Goldman of BoxingInsider.com...