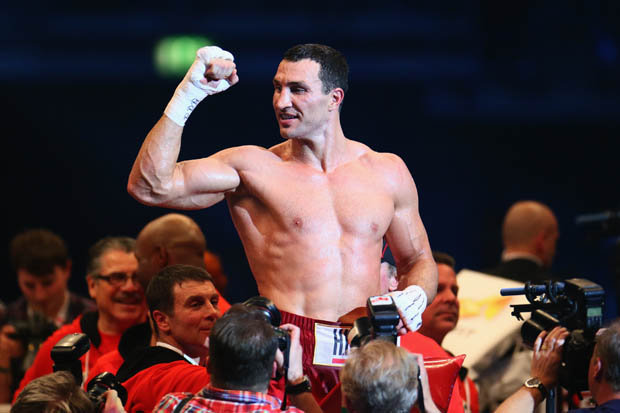 Wladimir Klitschko

World champion boxer, Wladimir Klitschko, has been ruling the heavyweight scene for 11-years. The length of Klitschko's reign is second only to legendary champion Joe Louis. The Ukrainian's next fight is scheduled to be against British champion, Tyson Fury, who is a tough boxer with gypsy roots. The massive pugilist is in training, as is Klitschko for their bout. Boxing promoters are mulling London, England as the venue, with Wembley being a prime choice.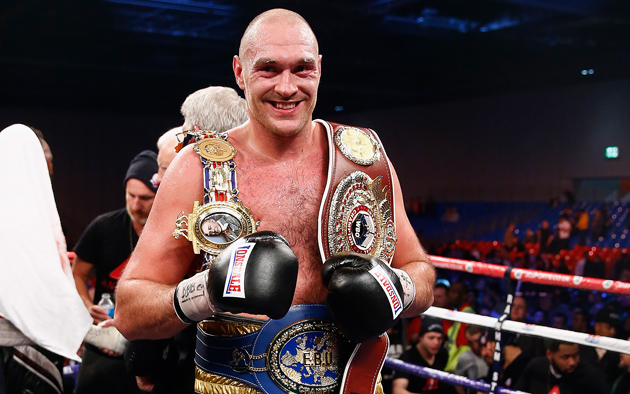 Tyson Fury




In most recent fight, against skilled American boxer, Bryant Jennings, the champ frustrated his formerly undefeated rival with the hit and hug. All fight Klitschko hit and hug Jennings to hamper his ability to properly hit him back (Wlad must be a great hugger at home with Hayden Panettiere LOL). Klitschko didn't get the knockout against tough Jennings, but won on points with this hit and hug strategy, skillfully employed by other top pugilists, such as the world's richest boxer, American, Floyd Mayweather. The constant hugging also wears down opponents to a certain degree, tiring them out via resistance in having to work their way out of bear hugs.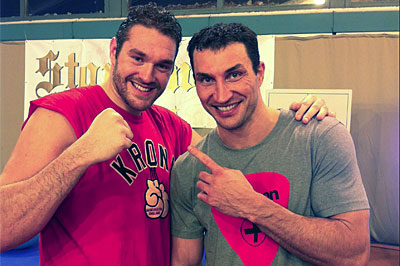 Tyson Fury and Wladimir Klitschko


Fury's best chance of getting the win is to knockout Klitschko. Easier said than done (but he has been knocked down before). Otherwise Fury will have to outbox him on points and Klitschko, much like Mayweather, is a great defensive boxer, who is very evasive in the ring. Hit and don't get hit has served them well.
RELATED ARTICLE