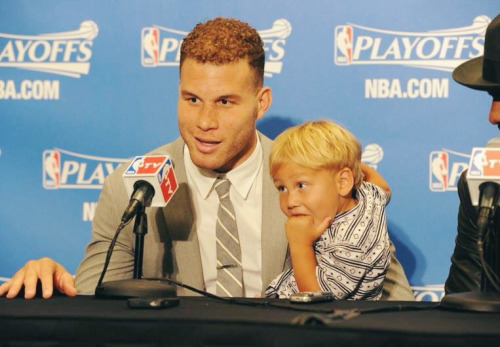 Blake Griffin and his son Ford
During this week NBA playoff games, talented Los Angeles Clipper, Blake Griffin, 26, proudly held his cute year and a half old son, Ford Wilson Cameron Griffin, during an interview. The adorable, smiling baby boy comfortably sat with his doting dad. Ford's mother is Griffin's ex-girlfriend, Brynn Cameron, 29, who was a university basketball player for USC. The two dated for a few months and she became pregnant. Cameron also has a 9-year-old son, Cole Cameron Leinart, by NFL football player Matt Leinart, 32. Both men left Cameron before the births of their sons.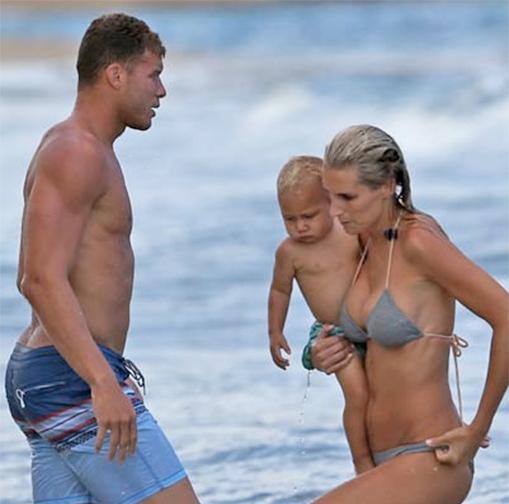 Blake Griffin, son Ford and ex-girlfriend Brynn Cameron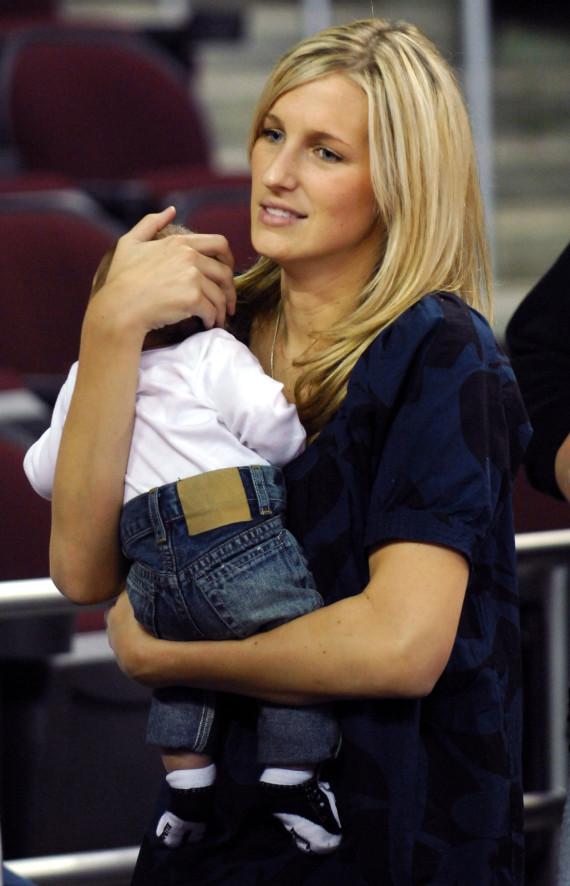 Brynn Cameron and Ford last year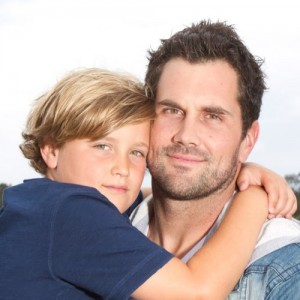 Brynn Cameron's son Cole Cameron Leinart and his dad Matt Leinart
Leinart is paying Cameron $15,000 in monthly child support, the result of an acrimonious court case. Cameron originally demanded $30,000 per month. Leinart's career hit some setbacks, but he did play for three top teams and was well compensated (Arizona Cardinals, Oakland Raiders and the Buffalo Bills). Griffin earns $20,000,000 per year from his NBA salary with the Clippers and endorsements. Cameron receives even more money in child support on a monthly basis from Griffin. People online are referring to Cameron as a gold-digger for having two kids by wealthy athletes. Cameron is not taking the comments well.
RELATED ARTICLE