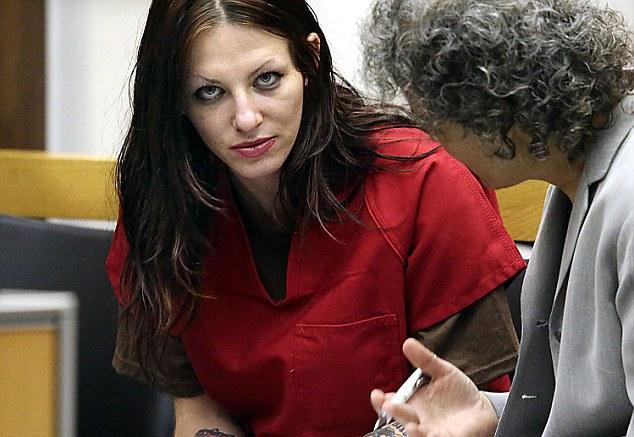 Prostitute, Alix Tichelman, on trial for murder, has a evil look in her eyes and a smug look on her face, unapologetic about killing Google executive, Forrest Timothy Hayes with a lethal heroin overdose. Tichelman is into Satanism and the occult.
26-year-old model turned prostitute, Alix Tichelman, is on trial in California for overdosing 51-year-old Google executive, Forrest Timothy Hayes on his 50 foot-yacht in 2013. Hayes was married with five children. Hayes' family did not want criminal charges filed by the state, due to the embarrassment it would create, regarding the Google executive patronizing a sadomasochistic, satanic prostitute who injected him with a lethal dose of heroin.
The millionaire with a drug habit paid the fetish prostitute for sex and drugs, in an incident that led to his death. Tichelman, who had an obsession with murder and killing sprees, nonchalantly injected Hayes with a lethal dose of heroin, stepped over his body, collected her drug paraphernalia, drank some wine and left him to die. She has been charged with manslaughter, prostitution and drug offenses.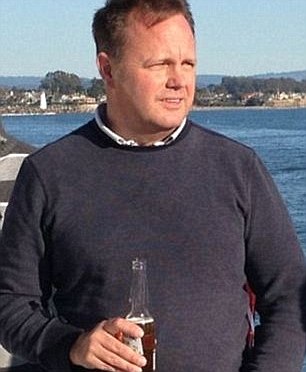 Forrest Timothy Hayes
Police suspect Tichelman in other similar cases where rich businessmen were overdosed on heroin in the same manner. Tichelman had over 200 clients. Tichelman's former boyfriend, 53-year-old Dean Riopelle, who was a musician that owned Masquerade Club in Atlanta, Georgia, died much in the same way Google executive Hayes did in California.
Tichelman is a psychotic murderer. In a post on her Facebook account, Tichelman wrote, "It's really nice to talk with someone about killing sprees and murdering people in cold blood...and they love it too." That's a very telling and troubling statement from a mentally disturbed woman, who is a danger to the public.
STORY SOURCE
The Google Exec and the Model: Silicon Valley After Dark
Dead men appear to play a big role in Alix Tichelman's life. Tichelman, 26, was being held on $1.5 million bail by authorities in Santa Cruz County, California, on manslaughter, drug and prostitution charges in the death of Forrest Timothy Hayes, 51, a Google official who died of a heroin overdose on his 50-foot yacht in November.
Santa Cruz police told NBC News that Tichelman, who was arrested July 4, injected the heroin into Hayes and can be seen on the yacht's own security video calmly collecting her drugs and her needles, closing a blind to conceal the body from view, and leaving. "She steps over the body, reaches over the table and finishes a glass of wine and then goes back about her business," Deputy Police Chief Steve Clark said...