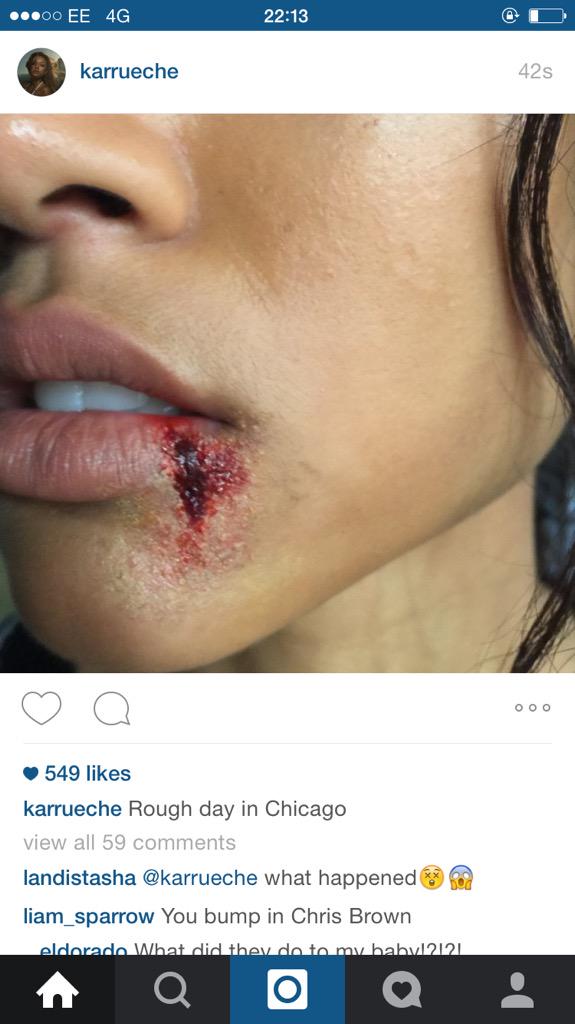 Karrueche Tran's Instagram post
Model and aspiring actress, Karrueche Tran, posted a photo on Instagram of her bloodied lip with the caption, "Rough day in Chicago." Immediately people began to state the photo was due to, Chris Brown, her ex-boyfriend who was convicted of felony battery on his ex-girlfriend, fellow singer, Rihanna.
Chris Brown
Brown had a public outburst online regarding Tran talking a selfie with model Tyson Beckford and people wondered out loud if the singer had hit her in retaliation and out of jealousy. Tran was actually in Chicago for a project and the photo comes from a shoot connected with it.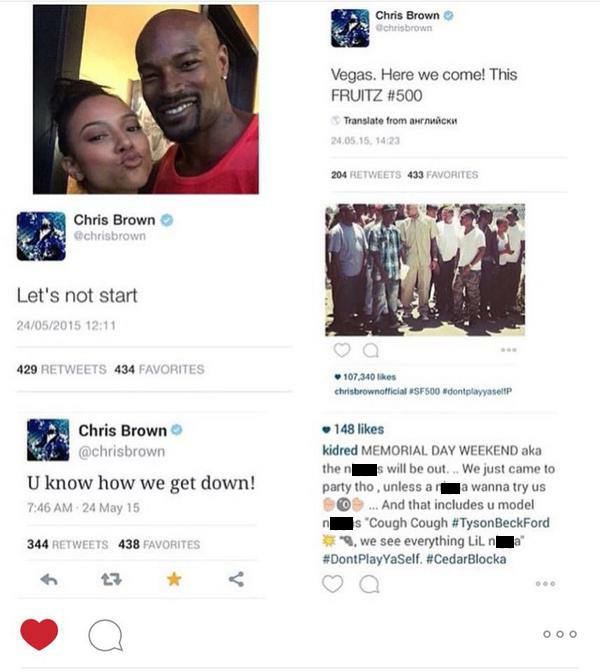 Chris Brown's death threat against model Tyson Beckford over ex-girlfriend Karrueche Tran
Tran is not out of the woods. Brown has someone watching her. He believes the worst and that she has moved on with someone else. However, after he cheated on her with nude model Nia Amey, she has the right to date someone else. Tran stated she would not get back with Brown anytime soon. In the meantime, he wants to know what she is up to in her personal life.
RELATED ARTICLE