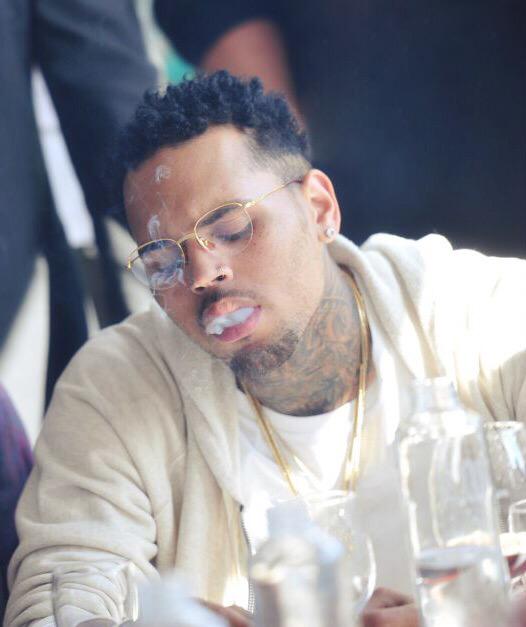 Chris Brown
Chris Brown posted an apology to his Twitter page today for the threats of violence he made against male supermodel Tyson Beckford, the mother of his child and his 17-year-old son, after seeing a selfie of ex-girlfriend, Karrueche Tran, with the photogenic star in Las Vegas. People on social networking, among them some of Browns fans, slammed his threatening comments, after the singer publicly called on his Bloods gang associates to attack Beckford with a gun.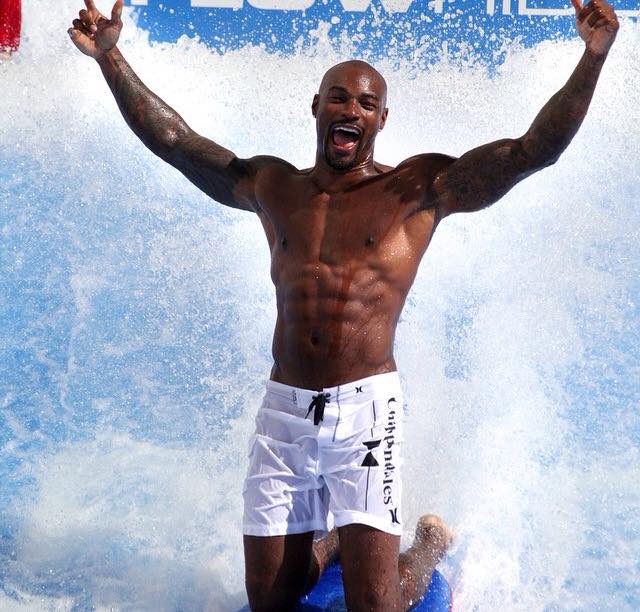 Tyson Beckford
Brown also threatened to beat Beckford's son and crudely stated he is going to f**k the boy's mother. Brown assumed the worst after Tran, who dumped him for fathering a child with nude model Nia Amey, took a photo with Beckford and made a kissing face at the camera. Brown flew off the handle and began issuing the aforementioned threats online.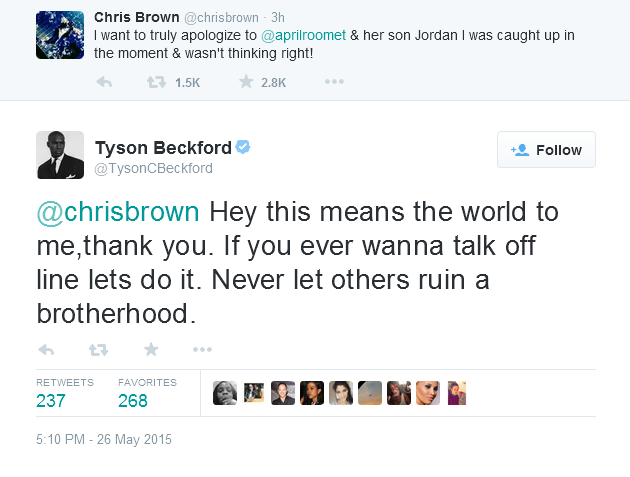 Brown blamed his outburst on being a "light skin" black male, which drew criticism from black people online. Brown's real problem is destructive friends, mental illness, the refusal to take his bipolar medication on a regular basis as ordered by his doctor, narcotics abuse and alcoholism.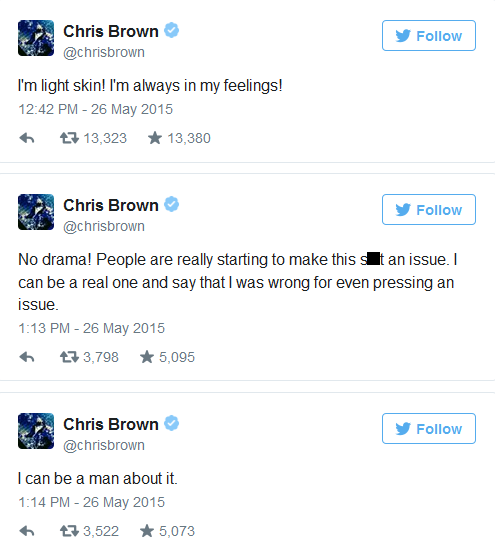 Until he comes to terms with these facts and starts taking proactive measures to improve his mental health and the state of his personal life, problems of a serious and damaging nature will keep occurring. People in Brown's circle and some, not all of his fans, who keep expressing approval and making excuses for everything he does are not helping his plight. He could end up dead at an early age from an overdose, due to the self-inflicted abuse going on in his life. I'm really starting to think Brown needs a conservatorship, because things are spiraling out of control with no court supervision present.
RELATED ARTICLE