Second TLC Show Pulled Over Cast Member Molestation Claims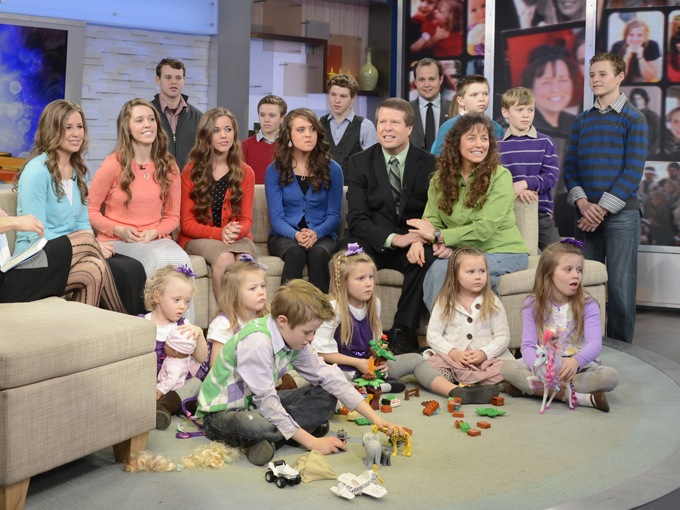 "19 Kids And Counting" cast
Last year the TLC network reality show "Here Comes Honey Boo Boo" was cancelled over claims one of the cast members, Anna "Chickadee" Cardwell, was molested when she was underage by her mother's boyfriend,
Mark McDaniel, who
is now back in her parent's life after his release from jail. "Mama June" real name, June Shannon, betrayed her daughter in this respect leading to public outrage and fears for her underage daughter's safety (Alana "Honey Boo Boo" Thompson).
Today, the TLC reality show "19 Kids And Counting" has been cancelled over news Josh Duggar, 27, molested five girls, among them some of his sisters, via "forcible fondling" when he was 12-years-old. The matter was reported to police by his parents when he was a minor. Duggar, who is now a Christian, stated he has asked God for forgiveness and mercy (God can forgive him, but he must refrain from engaging in molestation, as it is very wrong and extremely harmful to victims).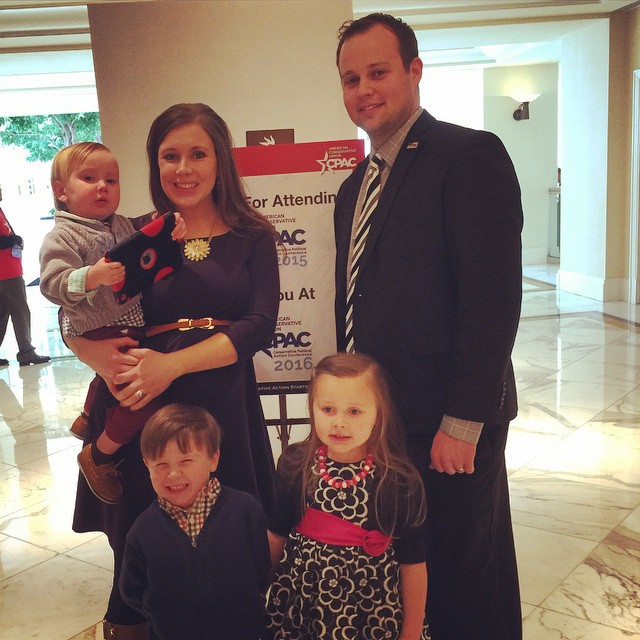 Josh Duggar, his wife and children
Molestation is a serious crime that greatly damages its victims. The girls Duggar molested, including his sisters, will need extensive therapy to help them cope with the trauma of what transpired. The entire Duggar family should also receive extensive therapy, as the molestation that occurred must have shattered their family. Josh Duggar's conduct as a minor indicates serious mental illness that must be properly addressed and treated by health care professionals.
TLC needs to do more to vet its reality shows to spare the public heartbreak. Real life revelations about the shows "Here Comes Honey Boo Boo" and "19 Kids And Counting" has caused the public distress.
Molestation and other sex crimes should not be swept under the rug. They should be publicly discussed in an effort at prevention and healing for those affected. However, it should not be done via the public getting terrible surprises and shock, via reality shows with inaccurate representations of cast members, as has occurred with the aforementioned TLC shows.
RELATED ARTICLE