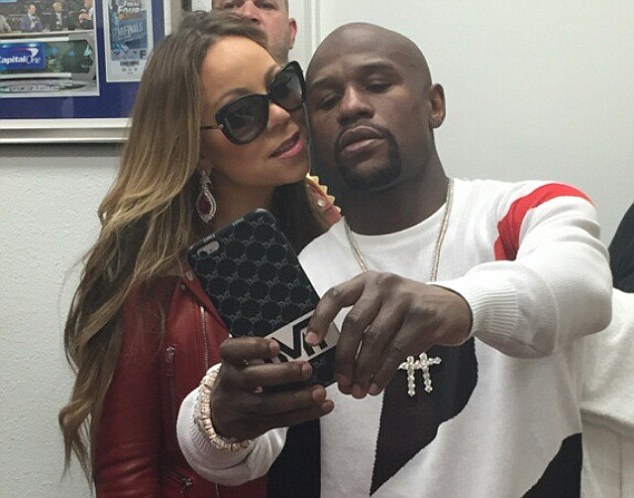 Mariah Carey and Floyd Mayweather

Singer Mariah Carey has been looking better these past two weeks. Photos released of her on vacation several weeks ago left fans insulting her with posts online calling her "haggard" "fat" and "old" in appearance. Now she looks better again, after previously letting herself go, due to marriage troubles. Yesterday, Carey met up with world champion boxer, Floyd Mayweather and members of his staff and took pictures with them. When Mariah took a picture with one of Mayweather's assistants, Ms. Sunray, she stood next to her and politely smiled, casually standing beside her as many people do when taking various photos.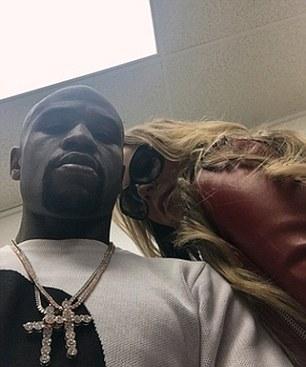 Floyd Mayweather and Mariah Carey




However, when it was time to take a picture with Mayweather, Mariah started leaning on Floyd, had her chi-chis all on the man's back, while giving him and the camera a flirty look. Now she knows full well her soon-to-be ex-husband, cornball, Nick Cannon, who is asking for a reconciliation, would get beaten silly if he tried to fight Mayweather over her. However, after Cannon cheated on Carey during their marriage, maybe that's what she wants (LOL).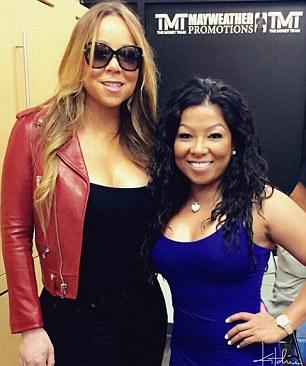 Mariah Carey and Ms. Sunray




Mayweather has several women, which is very risky and not an example to be emulated (it has brought serious trouble, heartbreak and loss to his life). Mayweather's main girlfriend is a woman named Bad Medina (though ex-fiancée Shantel Jackson is having second thoughts). Considering Mariah's track record of bedding men who were not single (Tommy Mottola, Eminem, Derek Jeter) Medina better be careful. That pose with Floyd was a look a woman gives when she is after a man. And don't think for one second Floyd would say no. Floyd would be wise to stay away from married women and spare himself a world of pain.





RELATED ARTICLES