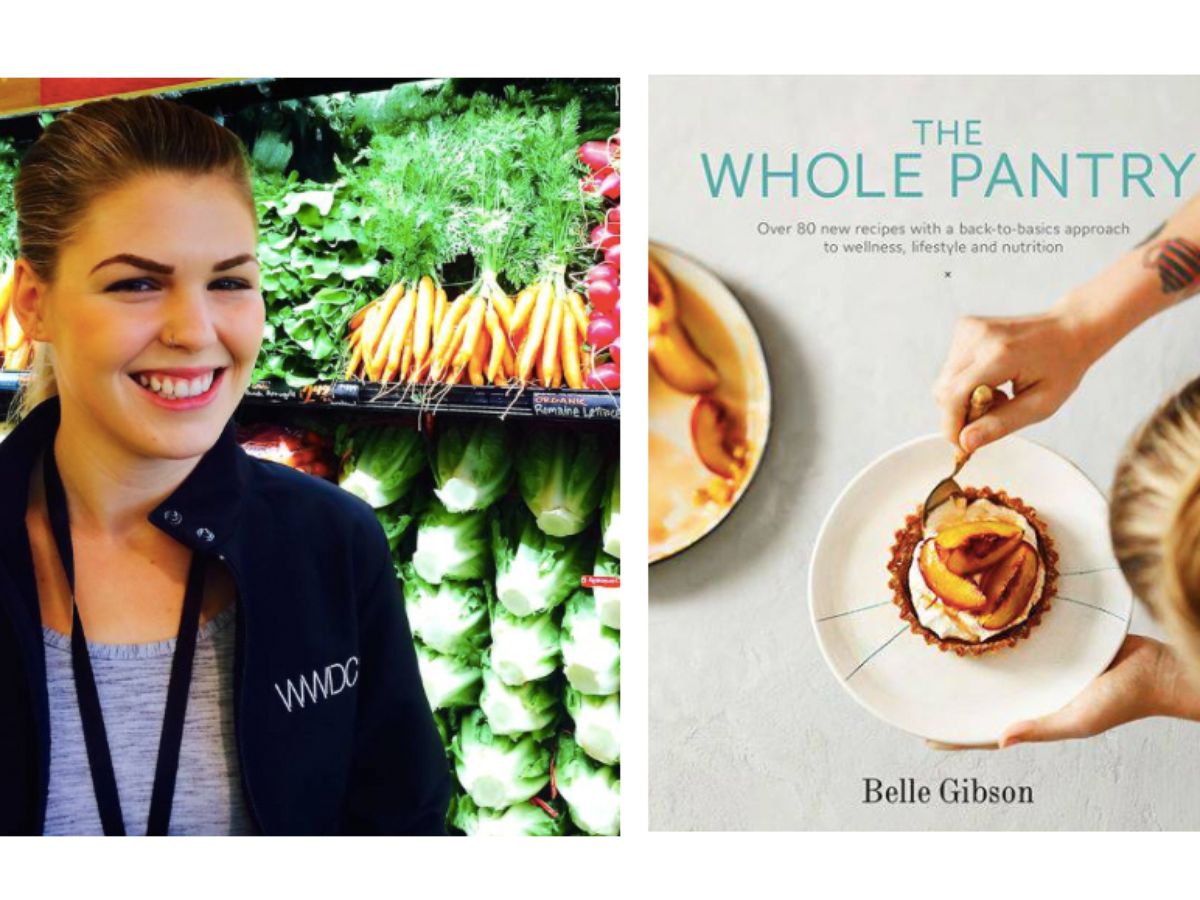 Belle Gibson




Australian blogger, Belle Gibson, whose app is included on the new Apple watch, has admitted this week that she duped the public into thinking she had brain cancer and it went into remission via natural food recipes she allegedly came up with. Gibson began selling items through the Apple app and a book, fraudulently claiming cancer curing food recipes, which was all a lie.

Years ago charlatan and conman, Kevin Trudeau, published a book called 'Natural Cures: They Don't Want You To Know About" touting coral calcium as the cure to cancer when it is not. The entire thing was a scam. People who called the 1-800 number and bought the book, ended up upset when Trudeau's company sold their credit card numbers to others, such as the sexually explicit "Girls Gone Wild" and they began receiving the pornographic DVDs they were billed for but did not order. Trudeau was repeatedly prosecuted by the Federal Trade Commission for making fraudulent claims and sentenced to 10-years in prison. He is scheduled to be released in 2022.

Crazy celebrity cult, Kabbalah, led by insane pop star Madonna, has touted their costly bottled water as the cure to cancer (which ironically contains contaminants due to improper handling and poor purification methods that are almost non-existent, earning the cult a criminal citation and fine from the Canadian government). Madonna also has a hand in the "Stand Up To Cancer" campaign, where donations are not being used in the best way possible. The "Stand Up To Cancer" campaign is highly questionable and the truth is going to come out about it.

The late Apple CEO, Steve Jobs, decided to forgo medication in favor of a fruit and vegetable diet and it shaved years off his life, due to the absence of medicine and accepted medical procedures. Eating fruits and vegetables is great and essential to your diet, but will not cure cancer. The answer regarding cancer lays in science via medication. However, nothing currently on the market cures cancer. Some commonly used drugs temporarily send it into remission, such as Herceptin, Gleevec and Yervoy (said statement is not an endorsement of the aforementioned drugs) while chemo and radiation are stalwarts that are frequently employed.




STORY SOURCE




Wellness Blogger Admits She Lied About Brain Cancer




Apr 22, 2015, 12:05 - Belle Gibson, the Australian wellness blogger who claimed she overcame terminal brain cancer thanks to a healthy diet, has admitted that she made the entire thing up. The Australian Women's Weekly interviewed Gibson and asked if she had or had ever had cancer, and she replied: "No. None of it's true." "I don't want forgiveness," Gibson told the Weekly. "I just think [speaking out] was the responsible thing to do. Above anything, I would like people to say, 'Okay, she's human.'"

Gibson gained worldwide fame and more than 200,000 Instagram followers thanks to her story. She was about to publish her cookbook The Whole Pantry in the US when the press started to investigate her health claims and her assertion that she donated 25% of her app's sales to charity. Now Gibson tells the Weekly that she's still passionate about avoiding gluten, dairy, and coffee, but she doesn't really understand how cancer works.






Australian health blogger admits lying about cancer




An Australian blogger who found fame after claiming she was conquering brain cancer through natural therapy admits she never had the disease. Sydney (AFP) - An Australian blogger who found fame after claiming she was conquering brain cancer through natural therapy, her app even getting chosen for the new Apple watch, admitted Thursday she never had the disease.

Belle Gibson launched her successful The Whole Pantry business in 2013 -- billed as the world's first health, wellness and lifestyle app community -- on the back of healing herself naturally through wholefoods and alternative therapies. She also released The Whole Pantry cookbook in 2014, which publisher Penguin pulled from sale last month when suspicions sparked by the Australian media first arose. It had been due to go on sale soon in the United States and Britain.

Her app had also reportedly been hand-picked by tech giant Apple for its new smartwatch, which goes on sale Friday. Mother-of-one Gibson, 23, has now admitted she fabricated the cancer, when quizzed by the Australian Women's Weekly. "No. None of it is true," she confessed in an interview published Thursday entitled "My lifelong struggle with the truth".

"I just think (speaking out) was the responsible thing to do. Above anything else, I want people to say 'okay, she's human'." Gibson added that after years of lies, confronting the truth was "very scary, to be honest".

Reports said she had received hate mail and even death threats since being exposed. She said the backlash had been "beyond horrible". Gibson did not go into detail about her motivations for lying, other than that she had a troubled childhood. The magazine said accountants were winding up The Whole Pantry business.

Gibson's lie began unravelling when it emerged last month that she failed to donate Aus$300,000 (US$232,000) in profits from the sales of her book to charity as promised and friends started to question her diagnosis via the media. Consumer affairs authorities said they were checking whether she had breached any laws in claiming to give to charity when the money had not been donated.

"Businesses are obliged to ensure that any representations related to their products or services do not mislead consumers and all representations are true and accurate," Consumer Affairs Victoria said in a statement. Todd Harper, the chief of local charity Cancer Council Victoria, urged patients to be wary of cure claims that sounded too good to be true.

"We are very concerned about anyone who makes unproven scientifically flawed claims about cancer treatments because the risk is that cancer patients will take them seriously," he said, without commenting specifically on Gibson. He added that patients should consult their doctor before trying alternative or complementary treatments, including extreme diets.

Bloggers faking disease and even death to gain attention is not a new phenomenon. Earlier this month, a 27-year-old US woman from New York state was jailed for 20 years after killing her five-year-old son by poisoning him with salt, so she could log on and write about his "illness". The court heard Lacey Spears suffered from Munchausen syndrome in which a person fakes illness to get attention. The Australian Women's Weekly said medical specialists it spoke to suggested Gibson could be suffering from a similar condition.