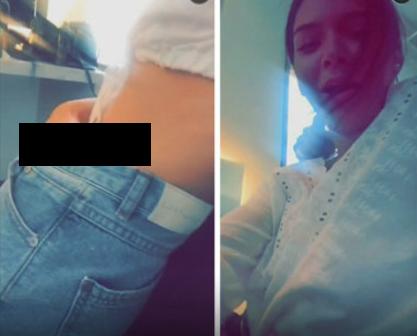 Kylie Jenner putting her hand down the front of sister Kendall Jenner's shorts (Photo redacted by the Judiciary Report)
There is something very strange going on in the Kardashian family. For the past few years, not only have they exploited adult members of the family, via sex tapes, nude and semi-nude photos, phony marriages and other distasteful publicity stunts. Kim Kardashian and her sister Khloe, exploited their half sister, a then 16-year-old Kendall Jenner, by hiking up her bikini to expose her rear end, while filming it, then uploading it to social networking. The video contained inappropriate comments about the then underage girl.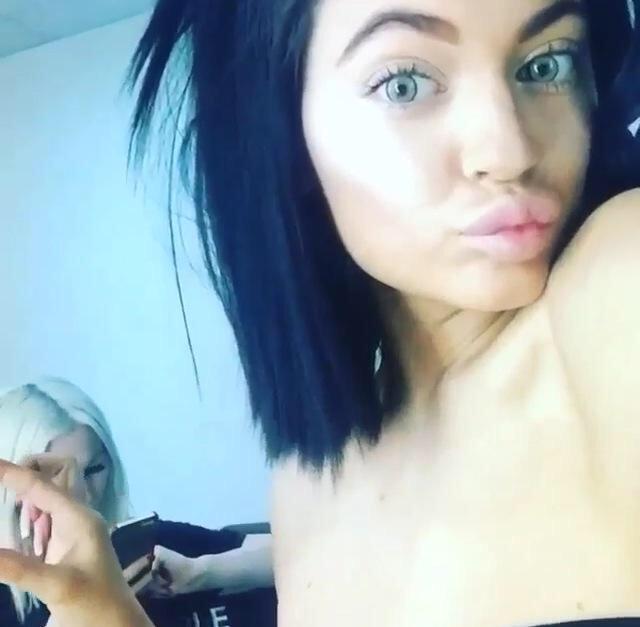 Kylie Jenner
The family's reality show "Keeping Up With The Kardashians" has featured a 12-year-old Kylie on a stripper pole, which was highly inappropriate. Fast-forward a few short years and 16-year-old Kylie Jenner began an inappropriate relationship with 24-year-old rapper Tyga. However, this week's antics takes the cake. TMZ has uploaded a video of 17-year-old Kylie Jenner putting her hands in her sister's shorts with Kendall exclaiming "Kylie, ohhh!" This is just wrong on every level. That family has serious issues.
STORY SOURCE
Kylie Jenner Gives Kendall the Ole Reach Around
4/6/2015 2:32 PM PDT - Kylie Jenner let her fingers do some walking down her sister Kendall Jenner's shorts, and then -- because she's a giver -- posted it on social media for the world to see. The Snapchat looks like it's behind the scenes of a photo shoot ... and shows the sisters doing a lot of sexually charged goofing around -- and then it gets all touchy feely. For some reason 17-year-old Kylie reaches around her big sister's waist and then heads south. Way south. Kendall let's out a shocked, "Kylie, ohhh?!" As Principal Rooney put it ... "So, that's how it is in their family."
RELATED ARTICLES