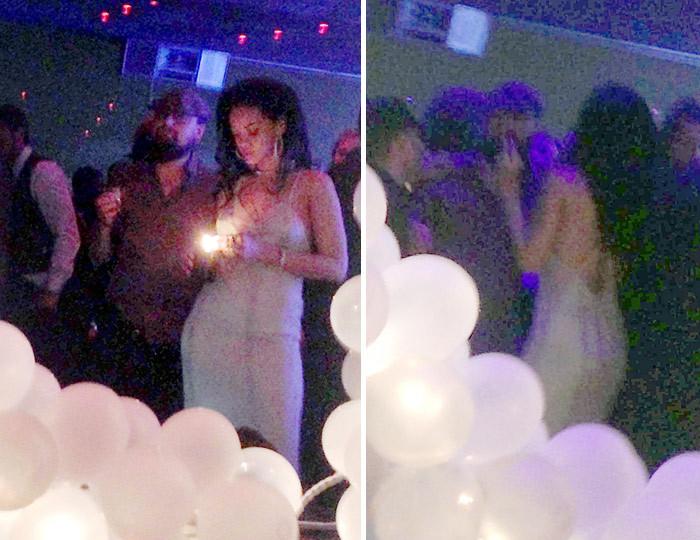 Rihanna and Leonardo Dicaprio
The publicist of actor Leonardo Dicaprio has come forward to slam rumors the star is dating
singer
music model,
Rihanna
. Dicaprio's publicist stated to the Los Angeles Times he is, "Single and has been for sometime now." Once again, Rihanna has been denied, kept like a side chick and given no credit.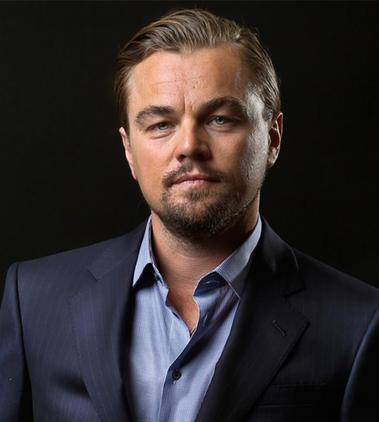 Leonardo Dicaprio
It's not like Dicaprio is dating someone prestigious like Lupita Nyong'o, whom he was seen flirting with (but she was already taken). Dicaprio is sexing Rihanna, a known industry mattress, in exchange for career advancement on her end. The ironic thing is Dicaprio has bedded more people than Rihanna, who has slept with many as well.
Rihanna being common as usual
Rihanna is being used up by men and women in the industry, as she's being passed around by the Kabbalah sect, for career advancement (money, exposure, promotional and marketing, music, films). Rihanna's music career has hit the skids and her turn at becoming an actress failed miserably. Dicaprio means publicity and movie work. However, Dicaprio, like Ashton Kutcher and male executives in Hollywood, will not own up to Rihanna, due to her bad reputation.
STORY SOURCE
Despite Rihanna-Leonardo DiCaprio rumors, actor is single, rep says
Rihanna and Leonardo DiCaprio keep sharing birthday cake -- and we're not even using any euphemisms right now. The "Birthday Cake" singer and the "Wolf of Wall Street" star keep fueling dating rumors by attending the same birthday parties -- but his rep said Tuesday that he's single and has been "for some time."
The two were was first linked in the tabloids in January when they both hit a birthday bash at the Playboy Mansion, according to several reports. They were spotted at another birthday party at a West Hollywood hotel shortly after.
The latest b-day fiesta to kick up romantic speculation was the Barbadian beauty's own -- her 27th -- on Feb. 21 at Jim Goldstein's mansion in Beverly Hills. On Monday, a photo surfaced showing them together for the first time, E! News reported...
A rep for DiCaprio told the Los Angeles Times that the actor "is single and has been for some time," adding that he's "been focused shooting" Oscar-winning director Alejandro G. Inarritu's adventure drama "The Revenant" in Canada "for months."...