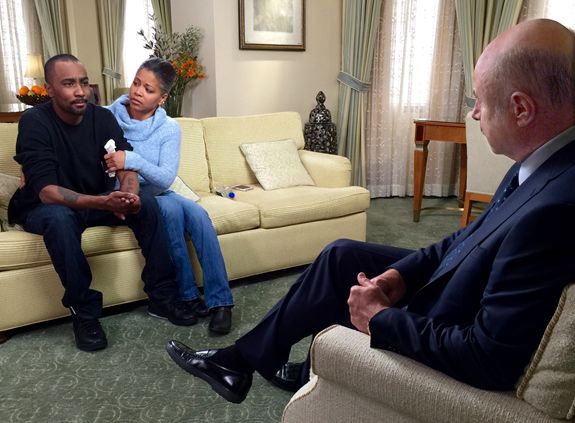 Nick Gordon, his mother Michelle and Dr. Phil
Nick Gordon, the 25-year-old boyfriend of comatose, Bobbi Kristina Brown, the late daughter of singing legend Whitney Houston, is suicidal. The drug addict and alcoholic is filming an appearance on the "Dr. Phil Show" which is being labeled an intervention.

Nick Gordon needs to face his problems, as suicide is not the answer
On Wednesday, Gordon posted a suicidal tweet on social networking site Twitter.com. Gordon expressed the unwise desire to kill himself, as the criminal investigation into his behavior continues, in reference to the overdose, drowning and injury of Bobbi Kristina, who is currently hospitalized in a coma.