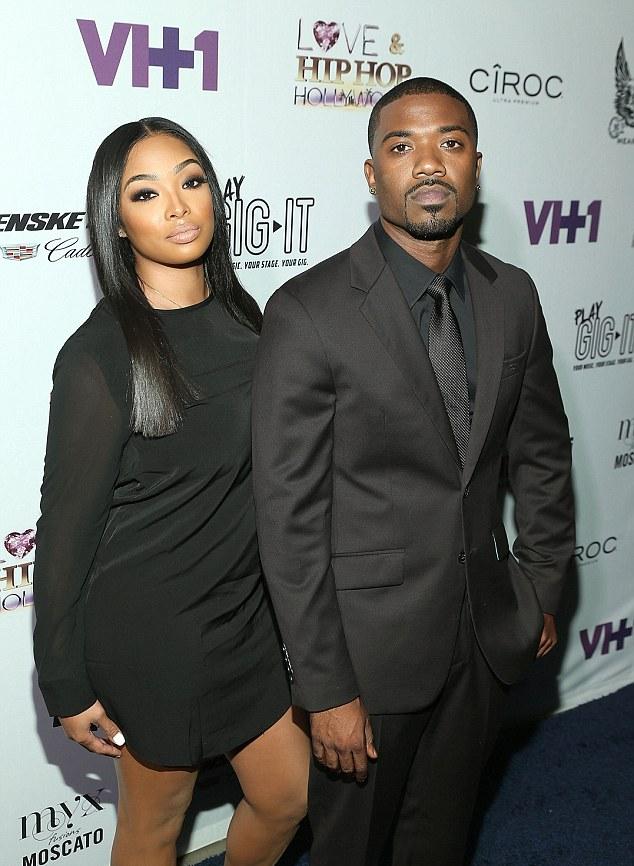 Princess and Ray J
"Love And Hip Hop Hollywood" stars Ray J and Princess are in the center of a new real life drama. Princess was arrested for domestic violence and battery, after viciously beating boyfriend Ray J in a hotel. Guests heard Princess screaming "I'm going to kill you" after the rapper spent the night at a strip club (this is ironic, as Princess is a stripper). Ray J fled the room with a cracked rib, torn ACL and various bruises. Shortly after, Ray J posted $10,000 bail to have Princess released from jail and has given her money for an attorney.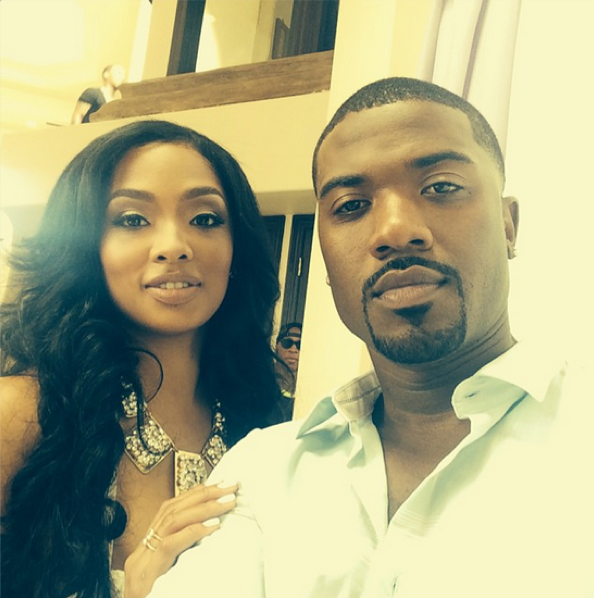 Princess and Ray J last year
Previously, Ray J fled their home and called police, after Princess became violent and threatened to kill herself. Princess' jealous had gotten the better of her in said incident as well, when she wrongly assumed Ray J cheated on her with Karrueche Tran, the long-term girlfriend of singer, Chris Brown. The two posed for photos after hanging out for a few hours and it set tongues wagging. However, nothing had transpired between the two, who were on a BET network set filming a forthcoming television project.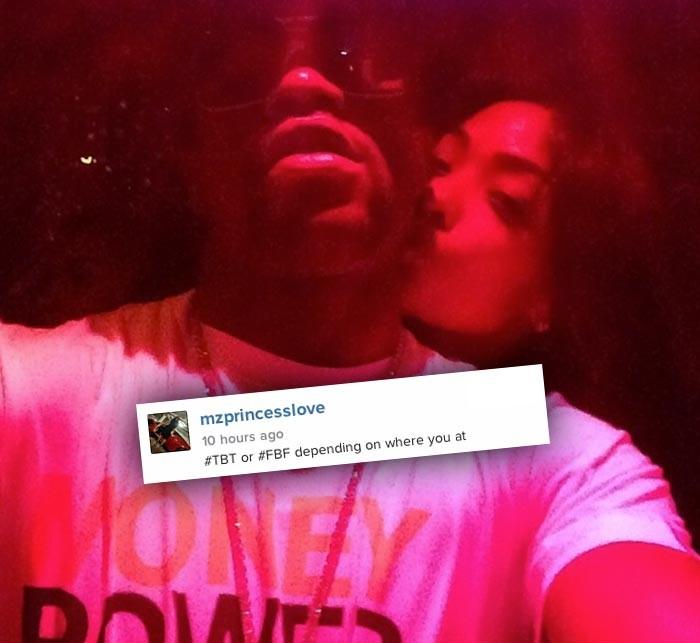 Floyd Mayweather and Princess posed for a shot when they were together. Princess has been trying to get back with wealthy Mayweather behind Ray J's back. The rapper has been experiencing financial trouble, after wild spending beyond his means.
Princess is one of the ex-girlfriends of the world's highest paid boxer, Floyd Mayweather. The boxer broke up with Princess after she had someone rob his luxury condo during his fight against Canelo Alvarez. Several Rolex watches were stolen and $10,000 in cash, among other things. Mayweather expressed his regret at dating Princess, stating he took her from the "slums" trying to give her a better life, but she betrayed him like "garbage." Princess was also extremely jealous of Mayweather's former fiancée, Shantel Jackson, resenting her for being his main chick. Princess engaged in a series of insulting posts on social networking, stating Jackson has herpes (but that means she has it too).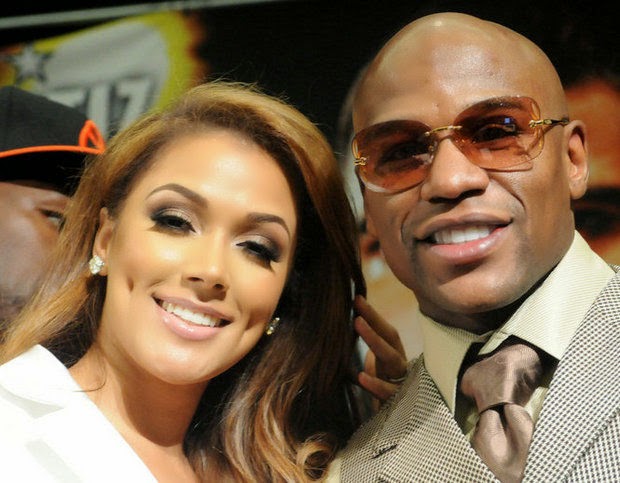 Shantel Jackson and Floyd Mayweather before their acrimonious break up
Princess has mental issues and serious anger management problems. Jealousy constantly drives her to acts of malice and violence, not thinking about the consequences. Ray J previously stated to police he feared Princess would kill him. With the way she is behaving, let's hope she doesn't prove him right.