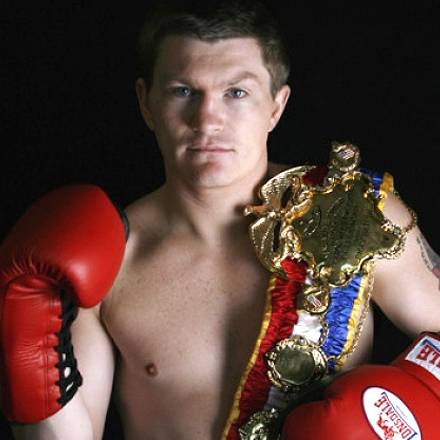 Ricky Hatton
Famous British boxer, Ricky Hatton, spoke out about the depression that gripped him and led to suicide bids after his career as a pugilist. Hatton, who suffered losses in the ring to Manny Pacquiao and Floyd Mayweather, took it to heart and became depressed. Hatton began using cocaine and tried to commit suicide.
British boxer, Frank Bruno also began using cocaine and tried to kill himself after his accomplished career suffered a few defeats and began to wind down. American boxing champ, Mike Tyson, also turned to cocaine and alcohol after problems in his personal life and career arose. Tyson was also suicidal. When drugs ravaged his body, it led to defeats in the ring.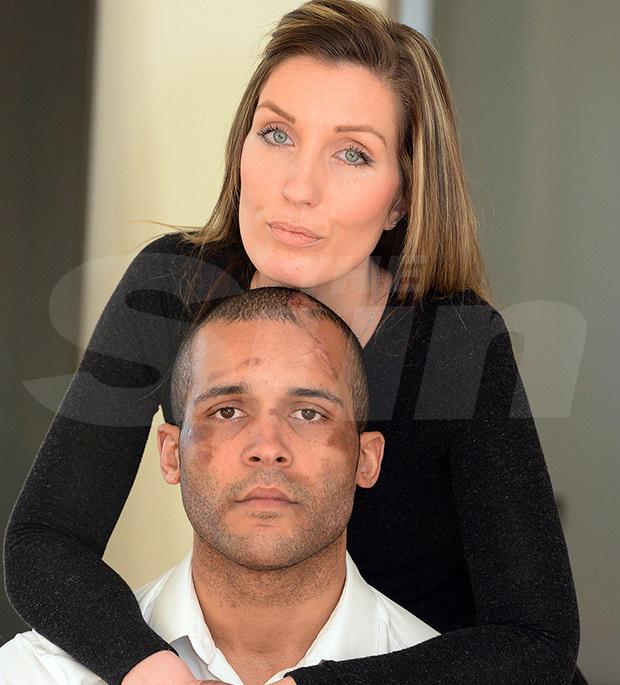 Clarke Carlisle and wife Gemma after he tried to commit suicide
British football player, Clarke Carlisle threw himself in front of a lorry (truck) whilst struggling with depression, regarding what to do with his life, as his career as an athlete had come to a close. Carlisle was suffering from clinical depression, but like many, didn't recognize the signs.
On January 22, 2014 the Judiciary Report wrote about the negative effects of repeated blows to the head in boxing and what it can do to the brain (
How To Reap The Benefits Of Boxing While Avoiding The Pitfalls
). Blows to the head that are strong enough in impact can create depression, dementia, confusion and induce thoughts of suicide. Boxers and other athletes in contact sports that take blows to the head, including international footballers who do headers, must be monitored for the signs of depression. Long term medical treatment is needed.
There is an alarming trend of injured and retired boxers turning to cocaine to combat the depression and dementia they suffer from, when there are viable, healthy medical options that can effective treat the symptoms they are suffering from (
The Negative Effects Of Drinking, Smoking And Drugs On Athletes
). Cocaine is not the answer to your pain. Don't take your life. Privately seek medical treatment and the help of a good therapist. Medicine and talking things out with a professional can put things into proper perspective. Things are not as bad as they seem. You can recover.
Transitioning Into Second Phase Of Sporting Career
After one's career as an athlete is done, there are many things one can do. There is the option of starting a sports company, working for a sports team, becoming a trainer, television and or internet commentator. One can also look forward to raising and training one's children, fostering their interests in sports. Who knows. Your kids could become tomorrow's champions.
Take things in stride. When one aspect of your career concludes, another successful one can begin. Nothing is so bad that you need to take your life. Value your sobriety and fight for it. Remember, sports is not your life. You are your life. Build it in such a way that you can continue to use your talents for years to come and have those you love share it with you.
STORY SOURCE
Ricky Hatton: Pain of defeats to Manny Pacquiao and Floyd Mayweather led to my suicide bids
3:03PM GMT 17 Feb 2015 - In June, it will be a decade since the finest moment of Ricky Hatton's career, the victory over Kostya Tszyu. Already hugely popular in this country, beating Tszyu made him a global star and led to a series of fights with the sport's biggest names. Those fights, which culminated in defeats to Floyd Mayweather and Manny Pacquiao, made Hatton more than £25 million, but they almost cost him his life.
Until he was knocked out by Mayweather and Pacquiao, Hatton had never lost. The shame and guilt he felt at losing his unbeaten record, and the anxiety that his career was on a downward trajectory, led to a deep depression. It didn't make any difference to Hatton that the two men he had lost to are among the greatest boxers of the modern era, a pair who will, in the coming days, confirm a meeting in the richest bout in the sport's history.
Within four years of that glorious triumph over Tszyu, Hatton was at his lowest point: there were alcoholic binges, a tabloid cocaine expose, and, as had happened between fights during his career, his weight ballooned.
Hatton tried several times to kill himself. Finally, what saved him was boxing. His comeback in 2012 may have ended in a third defeat - to Vyacheslav Senchenko - but the discipline of preparing to return to the ring began a process of recovery which has continued in retirement.
Today, approaching his 37th birthday, Hatton has finally found some peace. He said: "I don't have those dark thoughts any more, no. I am feeling older and, as you get older, you can look back at everything you've done in your life with a bit more pride. Depression is a serious thing and, after my defeat to Pacquiao, I was facing retirement and didn't cope with it very well."...
Clarke Clarlisle's wife: 'Nothing could prepare me for what I saw'
Clarke Clarlisle's wife has been speaking about the moment she first saw her husband in hospital after he tried to kill himself. The former Burnley captain stepped out in front of a lorry last December claiming he'd decided he 'wanted to die'. The 35 year old former England star told The Sun yesterday he thought he was better off dead after losing his TV pundit job, gambling away his money and battling depression. He said the final straw came on December 20th when he was charged with drink driving.
Miraculously, Clarke survived after stepping out in front of the 7 tonne truck in York just days before Christmas. His wife Gemma said doctors warned her to brace herself when she saw him for the first time.
"He had a big shard of glass sticking out of his eye. The smell was horrific. He was barely conscious. I don't think he wanted to be there. He didn't want to look at me or talk to me." Gemma also told the newspaper how life had been tough with the Clarke before his suicide attempt and she was contemplating a split after failing to get through to him.
"I was scared of him coming home. He was worse than that person I'd been living with. He was just not even there, he was a shell...it made me realise that if this is how it was going to be then I needed to be on my own." But there was a turning point according to Gemma, Clarke eventually said: 'I want to be here, I want to get well.' Clarke is now on the road to physical recovery suffering internal bleeding, cuts and bruises and a broken rib after the crash...