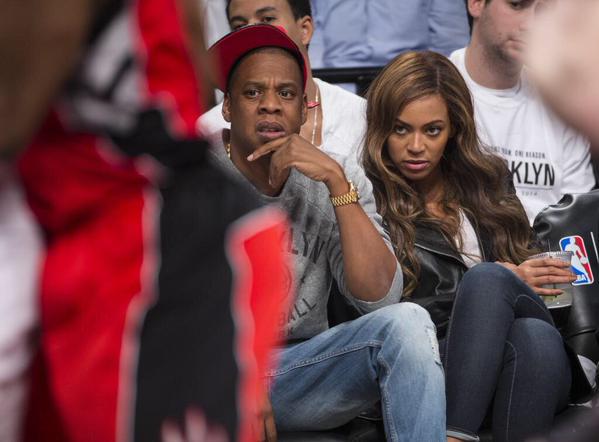 Jay Z and Beyonce
Disgraced baseball player, Alex Rodriguez, is in another scandal. Court papers reveal Rodriguez signed with Roc Nation Sports, started by thieving Kabbalah Centre member, Jay Z. The rapper's so-called company, foolishly advised the baseball star not to pay his attorneys for services rendered. As such the law firm of Gordon & Rees sued Rodriguez for $380,058.91.
Jay Z is not a good businessman. He's not even businessman. He's a thief, fraudster and liar. Jay Z is known for not paying his bills. Jay Z has been sued for taking people's property, goods and services, then deliberately not paying, which is criminal. Jay Z brags that he is getting over and outsmarting people by stiffing and defrauding them, when he is actually breaking the law.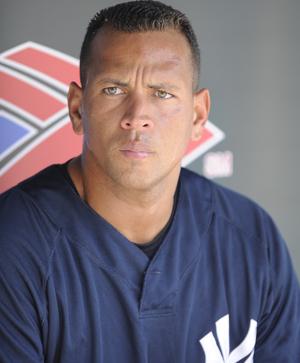 Alex Rodriguez
His wife Beyonce is a thief and fraudster too. Beyonce was sued for placing huge clothes orders for her mother's rip off fashion line then stiffing the Hong Kong supplier, not paying them $500,000 for services rendered via the goods they made. They sued her in New York on RICO (racketeering) statutes, which could have landed her in prison .This forced her to quickly settle.
Beyonce is also notorious for stealing many people's preexisting, copyrighted music and videos, taking credit, financial payment and awards for them (
Serial Copyright Thieves Beyonce And Jay Z Sued For Stealing 'Drunk In Love' And Even Including A Clip Of The Original Artist's Voice On The Track
). This behavior is absolutely criminal.
STORY SOURCE
Yankees' Alex Rodriguez admits adviser Desiree Perez of Jay Z's Roc Nation Sports told him to stiff his lawyers: court docs
Published: Thursday, February 19, 2015, 1:17 PM - FILE Rich Schultz/Getty Images A-Rod admits in court papers that his adviser instructed him to stiff members of his legal team. Alex Rodriguez admits in court papers filed Wednesday that his behind-the-scenes adviser, Desiree Perez of Jay Z's Roc Nation Sports, instructed the disgraced Yankee slugger to stiff members of his high-powered legal team as he fought his looming steroid suspension in the summer of 2013.
As the Daily News reported last year, Perez, a convicted cocaine trafficker and former DEA cooperating witness, was an influential voice among Rodriguez's many advisers as he fought Major League Baseball's investigation into his role in the Biogenesis doping scandal, advising the one-time superstar not to retire and to wage a scorched-earth fight against MLB and the Yankees.
In a suit filed in New York State Court in Manhattan, the law firm Gordon & Rees seeks $380,058.91 from Rodriguez in delinquent fees and damages from the law firm's work in what the papers call "one of the most high stakes sports litigations in history."
"Mr. Rodriguez admitted that his advisers at Roc Nation, including Desiree Perez, instructed him 'not to pay the invoices, and to make Gordon & Rees sue' him," the suit says. The News first reported Gordon & Rees' litigation against Rodriguez for failure to pay his legal bills last July. The suit was voluntarily withdrawn from federal court in November, 2014 and refiled as a breach of contract and unjust enrichment action in state court Wednesday.
Desiree Perez has close ties to superstar singer Beyonce (at left) and Jay Z, seen at right with rap mogul and Juan (OG) Perez...
RELATED ARTICLES