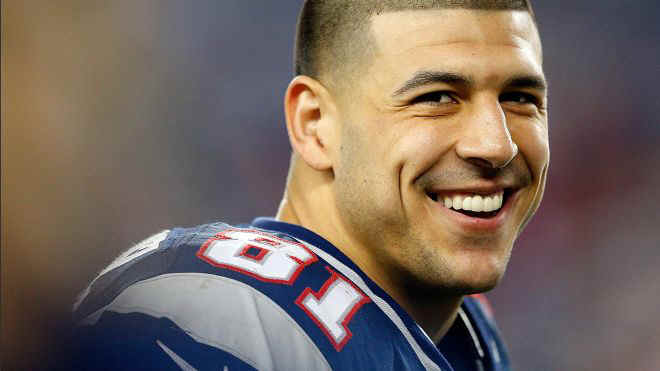 Aaron Hernandez sat in prison while the New England Patriots won the Super Bowl without him this month in Arizona
Former New England's Patriot football player, Aaron Hernandez, is currently on trial in Boston, for the murder of friend and aspiring footballer, Odin Lloyd. This week, Lloyd's mother took the stand. Before she did so, the Judge Ursula Ward instructed her not to cry on the stand in front of jurors, which made the news all over the America.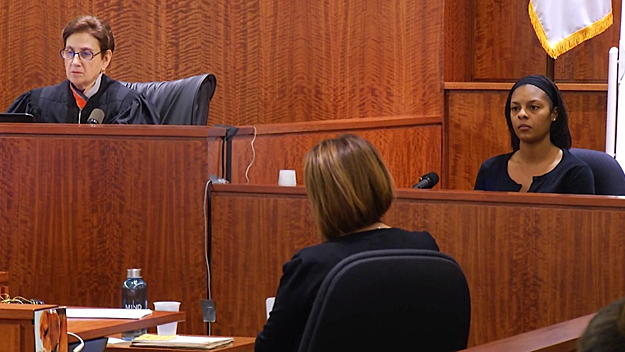 Judge Ursula Ward (left)
While the judge does not want any aspect of the case to be prejudicial, it is a very unreasonable request to ask the mother of a murder victim not to cry on the stand, especially after being shown photos of her murdered son in court. It was insensitive. Her son is gone and under tragic circumstances. She has every right to cry whenever she feels like it.
STORY SOURCE
Judge tells victim's mom not to cry in Hernandez testimony
February 3, 2015 - Ursula Ward, mother of Odin Lloyd, wipes her eyes after looking at a photograph from the medical examiner's office of her dead son during the murder trial of former NFL football player Aaron Hernandez at Bristol County Superior Court in Fall River, Mass. The judge overseeing the murder trial of ex-NFL star Aaron Hernandez warned the victim's mother to not cry on the stand in front of jurors Wednesday, a reference to the two previous days she left the courtroom in tears when seeing photos of her son's body.
"I understand this is very emotional for you," the judge told Ursula Ward, the mother of Odin Lloyd who was set to testify for the first time. With the jury out of the room, Superior Court Judge Susan Garsh instructed her to "retain control of your emotions." Ward did not cry and instead remained stoic as the jury returned and a prosecutor showed her an autopsy photo, then another photo of a smiling Lloyd wearing the same
clothes he had on when he was found dead: a plaid shirt and a Red Sox cap.
Hernandez, a former New England Patriots player, is accused in the 2013 killing of Lloyd, a 27-year-old semipro football player who was dating his fiancee's sister. Hernandez, 25, had a $40 million contract with the Patriots when he was arrested.