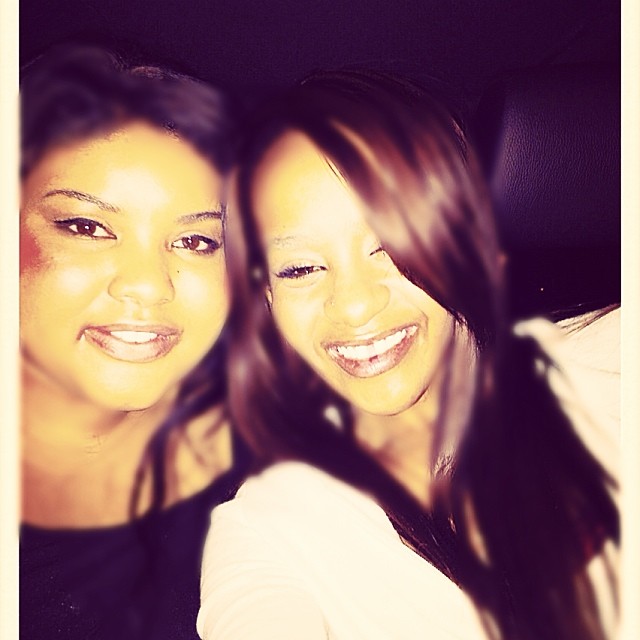 Chelsea Bennett and Bobbi Kristina Brown
Chelsea Bennett was a close friend of aspiring singer, Bobbi Kristina Brown, the daughter of late music legend, Whitney Houston. Bennett died of a heroin overdose a year ago, after a man injected her with a lethal dose of pure heroin, while a drug dealer was present. The two men have been charged with murder. A third man was charged with concealing her death.
Bennett and Brown were close friends, attested by items on Bobbi Kristina's Instram page, where she posted, ""I love you chels! So much fun with you & have been friends with you since I can remember! Thanks for always being there for me… Ahh adore you mamacita! XO."
The Judiciary Report previously wrote Bobbi Kristina was
moving in the wrong circle of friends
. Many of Bobbi Kristina's friends in her age group are addicts, while others are yes men and yes women, who did not challenge her addictions, fearing she would cut them off. Bobbi Kristina was not listening to the advice of her elders, who did not want to get too stern with her, for fear of alienating her altogether.
STORY SOURCE
Two Men Charged with Murder in the Drug Death of Bobbi Kristina's Friend
February 18, 2015 - Two men have been charged with murder in the heroin overdose death of Bobbi Kristina Brown's close friend. RadarOnline.com reports Chelsea Bennett died last March at the age of 20 from a lethal dose of extra pure heroin. She was reportedly unconscious for 10 hours before someone called 911.
Two men -- one who allegedly injected the heroin into Bennett, and the other, the alleged drug dealer -- were both charged with murder. A third man was charged with concealing Bennett's death. Their court case is set to begin in two weeks.
Bobbi Kristina and Bennett were close friends for years. Bobbi posted an Instagram pic last February, writing, "I love you chels! So much fun with you & have been friends with you since I can remember! Thanks for always being there for me… Ahh adore you mamacita! XO"