Are The Patriots Balls Deflated Like A Grandma's Chi Chis?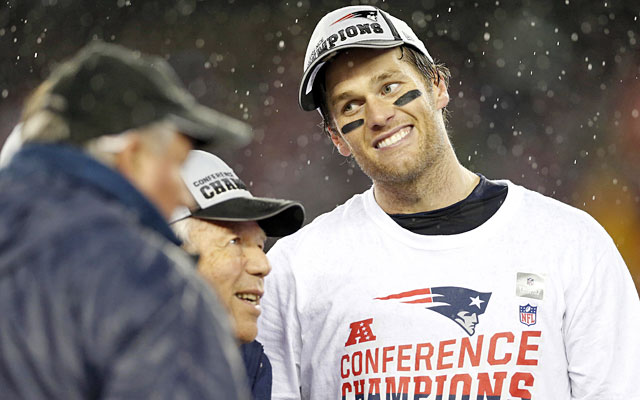 Tom Brady: I don't know what you're talking about!
Reports reveal the NFL (National Football League) in America is investigating allegations New England (Patriots) quarterback, Tom Brady, has been using deflated footballs for an undue advantage over the Indianapolis Colts. Brady denied the allegations, laughing off the rumors alleging his team has cheated in this regard.
The New York Times reports 37-year-old Brady stated, "I think I've heard it all at this point...It's ridiculous...That's the last of my worries. I don't even respond to stuff like this." However, some are not convinced and the NFL has confirmed they are looking into the allegations against Brady and the Patriots.
STORY SOURCE

Tom Brady Laughs at N.F.L. Inquiry Into Deflated Footballs
JAN. 19, 2015 - Deflated balls would have been easier to grip in Sunday night's wet weather, but Tom Brady laughed off the allegations. New England quarterback Tom Brady let out a laugh Monday when asked about the N.F.L.'s investigation into whether the Patriots deflated footballs to try to gain an advantage in the A.F.C. championship game against the Indianapolis Colts on Sunday night.
The morning after the Patriots dominated the Colts, 45-7, Brady chortled a bit when asked what he knew about the accusations. Patriots Coach Bill Belichick said he was unaware of the accusations until Monday morning. "We'll cooperate fully with whatever the league, whatever questions they ask us, whatever they want us to do," Belichick said during a conference call with reporters...