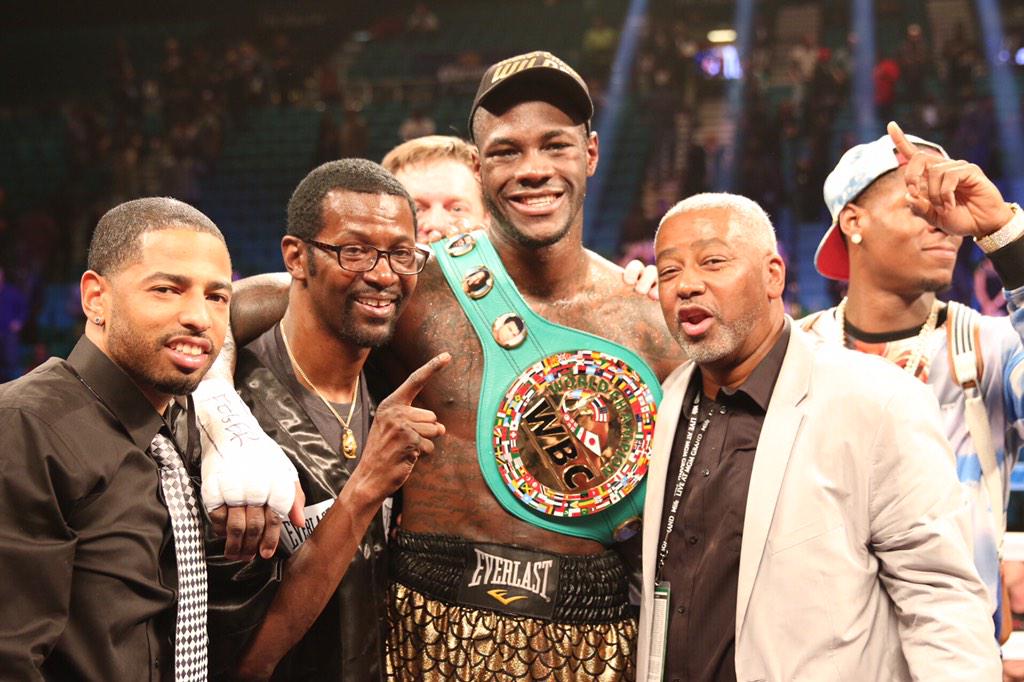 Deontay Wilder (center)
29-year-old Alabama boxer, Deontay "The Bronze Bomber" Wilder, has claimed the WBC heavyweight championship in an exciting, brutal bout against then reigning 36-year-old Haitian-Canadian champ, Bermane Stiverne. The scorecards clocked the fight at 120-107, 119-108 and 118-109 in a unanimous decision. It marks the first time an American has held the title since 2007 (former champion Shannon "The Cannon" Briggs).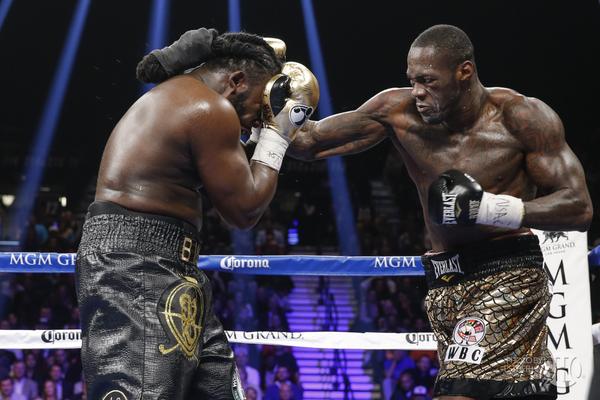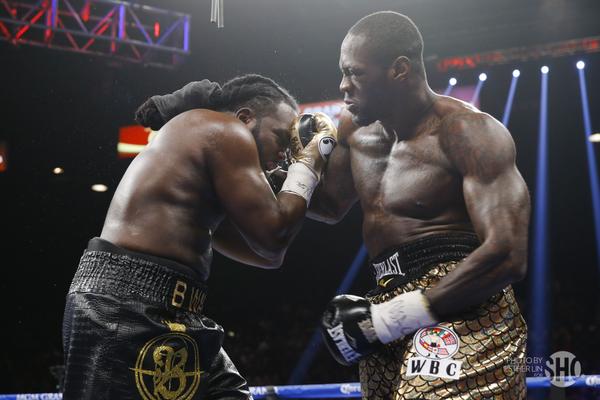 Bermane Stiverne (left) vs. Deontay Wilder (right)
Stiverne, a tough and worthy champion, who was the first Haitian heavyweight champion of the world in a remarkable feat, was the favorite going into the fight. However, for months I have been stating on this site and Twitter that Wilder is a force to be reckoned with and is America's top prospect and he proved me right. Wilder is a massive power puncher, with a unusual punching style that is difficult for most to withstand. It has produced a perfect record of 33-0. Credit to Stiverne to have withstood those shots for 12 whole rounds, as most of Wilder's opponents crumble within 4.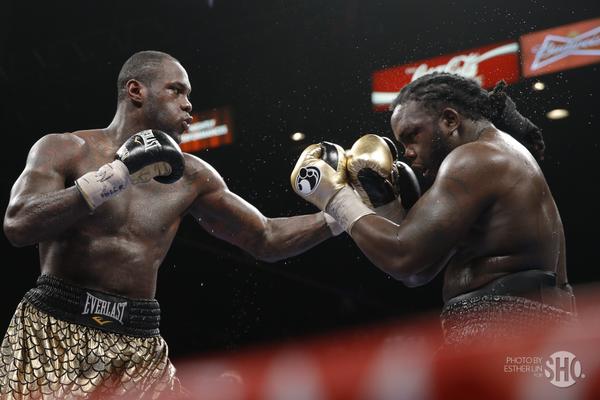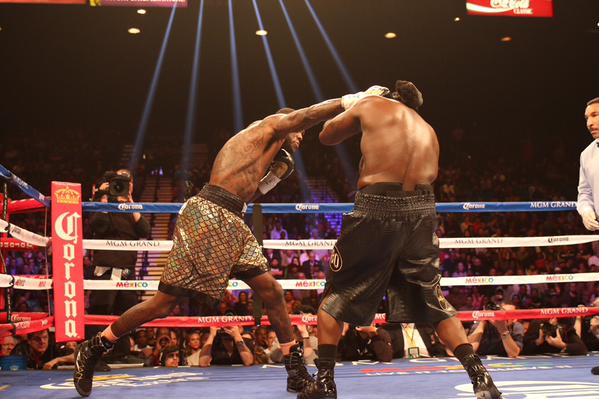 Deontay Wilder (left) vs. Bermane Stiverne (right)
I am of the belief, the hope of retaining the title kept Stiverne going, because at many points during the fight, it was painfully evident he was hurt and in a significant amount of pain. At times he looked as though he was doing his best not to pass out. I hope there is no long term neurological damage. However, he has nothing to be ashamed of. He put up a good fight and took Wilder the distance, something no one else can state in his professional career thus far.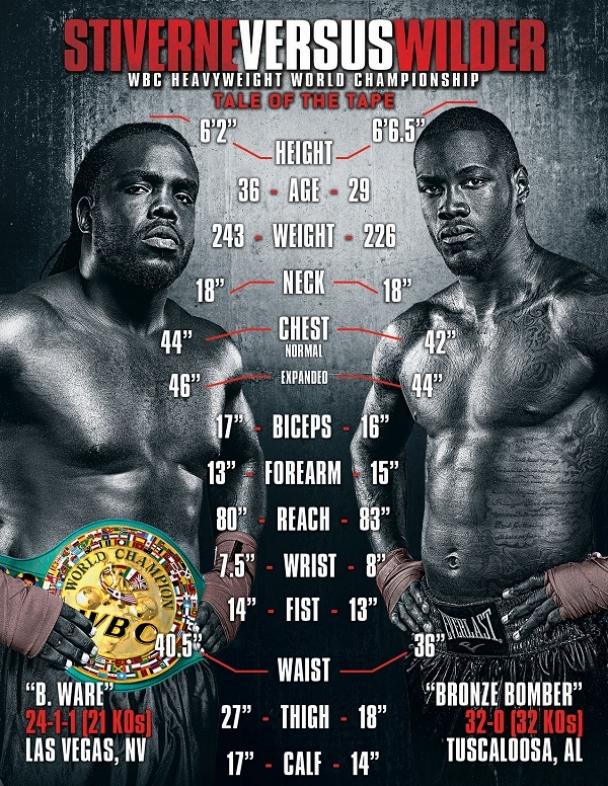 Wilder seeks to fight the top man in heavyweight boxing, the Ukraine's Wladmir Klitschko. It is being stated Wilder also wants to fight British champion, Tyson Fury, who is also keen on a potential bout. Wilder's contract with boxing promoter, Golden Boy, has now expired and he is currently in negotiations.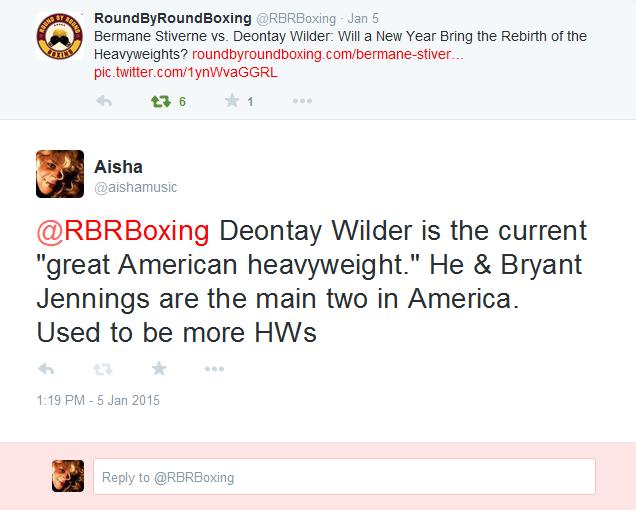 My tweet on Twitter proclaiming Deontay Wilder "the current great American heavyweight" two weeks before he even won the WBC heavyweight title
RELATED ARTICLES