This Story Much Like Amir Khan Between Fights Is Getting Juicy (Just Kidding Amir, Don't Get Mad/Angry)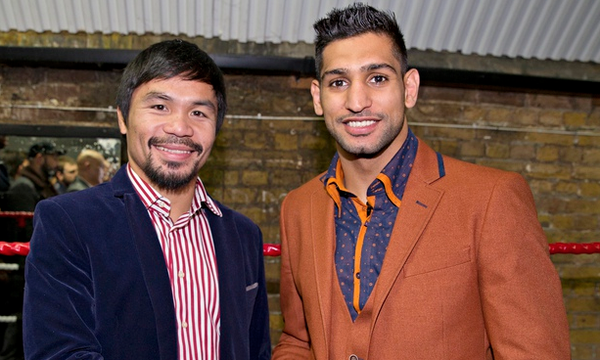 Manny Pacquiao and Amir Khan
Boxing superstar Manny Pacquiao visited London this week and was greeted by some of Britain's top pugilists. Among them was famous boxer Amir Khan. Pacquiao and Khan have something in common. They both want to fight undefeated boxer, Floyd Mayweather, who has been stringing them along.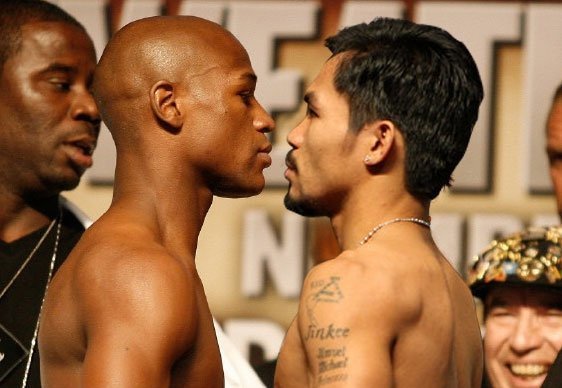 Floyd Mayweather and Manny Pacquiao
In news that will certain catch Mayweather's attention, Pacquiao and Khan discussed a potential bout between them during a visit to Fitzroy Lodge boxing club in London, England. The British boxing scene is hot with a number of top fighters claiming domestic and international belts. Pacquiao vs. Khan would be a big seller, due to their massive respective audiences. It could top Mayweather's next potential fight against Miguel Cotto.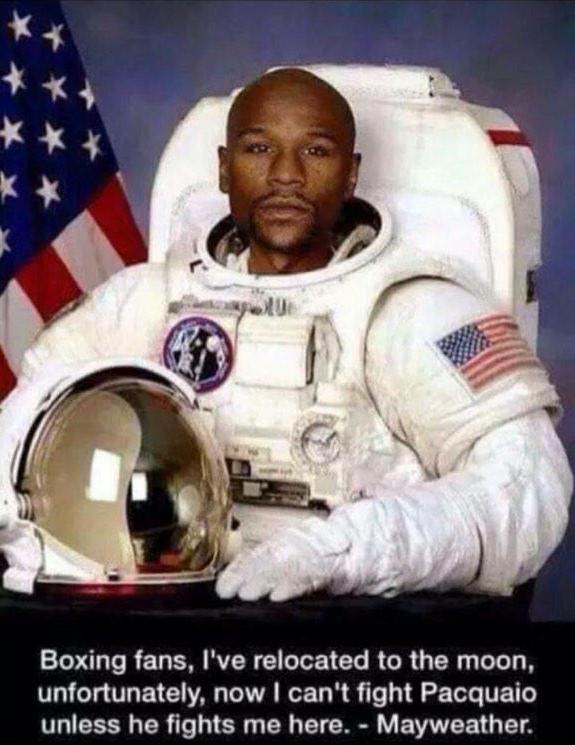 Floyd Mayweather is getting teased on social networking over the frequently delayed Manny Pacquiao fight that has hit another setback
Mayweather was supposed to fight Pacquiao on May 2, 2015, but the bout is now in doubt. Boxing insiders are stating the delays are due to Mayweather. Fans are not happy with the lack of a definite date for the fight and are teasing Mayweather on social networking as ducking Pacquiao.
Manny Pacquiao's promoter Bob Arum discusses Floyd Mayweather
Khan stated of a potential fight against Pacquiao, "It was great seeing Manny again as it's been a while since we last met up. He's a good friend and we chatted about the past when we were training together, his visit to London and also a bit about the future. Even though we have that friendship, if it makes sense then it's a fight that can certainly happen between us. I want to fight the biggest and best names out there and Manny is definitely among them. Within the next few weeks, who I'm fighting should be a lot clearer. I want to give the fans the most exciting and entertaining fights in 2015 – so watch this space."