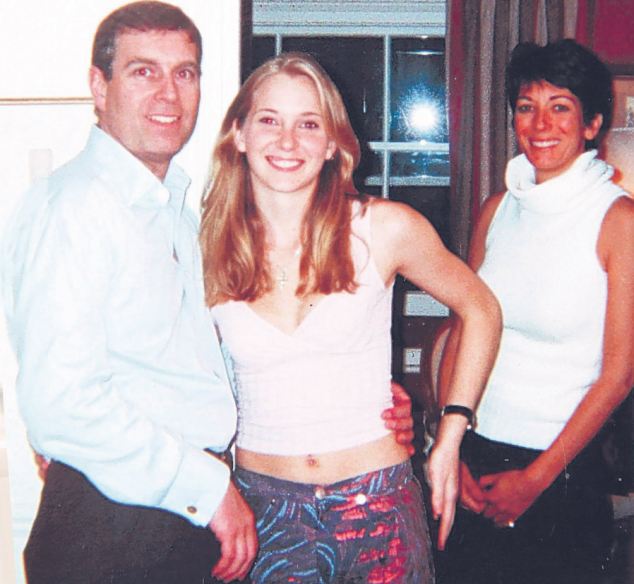 Prince Andrew (the Duke of York), Jeffrey Epstein victim Virginia Roberts and Ghislaine Maxwell
Famous Harvard Law professor, Alan Dershowitz, has slammed the lawsuit of 30-year-old,Virginia Roberts, who has accused him, Bill Clinton and Prince Andrew (the Duke of York) of having sex with her when she was a minor of 17. Roberts, via her attorney, former federal judge, Paul Cassell, filed a lawsuit in West Palm Beach, Florida. This is the jurisdiction that covers Epstein's mansion, which has been dubbed "the house of sin" where much of the sex crimes concerning Roberts and other underage girls took place.
The case all stems from the criminal conduct of Jeffrey Epstein, a 62-year-old billionaire, who is a convicted pedophile and registered sex offender. Dershowitz is his attorney. Epstein kept Roberts and other girls as young as age 14, as sex slaves. This criminal conduct got the attention of the U.S. government, when the mother of a 14-year-old girl went to authorities in America complaining that her underage daughter was given $200 by Epstein for a sensual massage (Epstein's butler of many years has confirmed in an interview that the banker used to pay many young girls for sensual massages, who frequented his home and often ran around naked).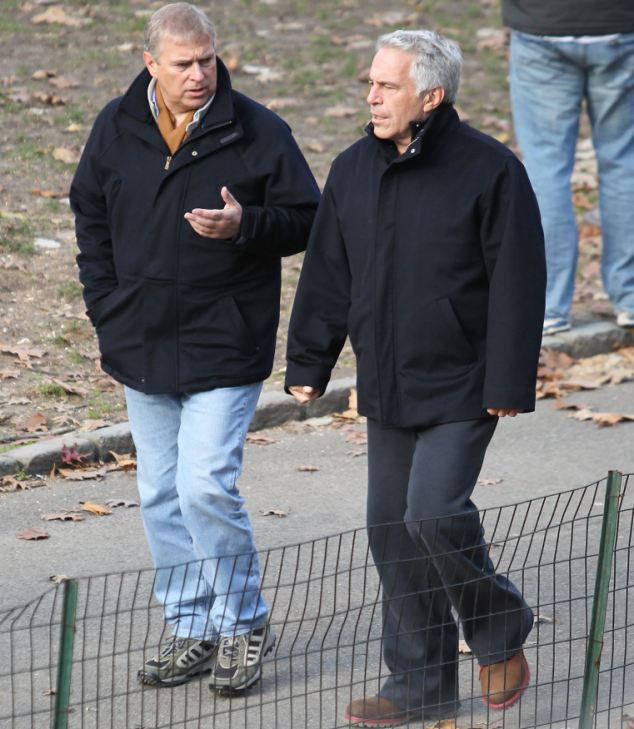 Prince Andrew and Jeffrey Epstein after he was released from jail for soliciting sex with a minor of age 14
The U.S. government investigated and discovered approximately 40 underage girls, ages 14-17, were being sexually exploited by Epstein. The disgraced banker pled guilty to a lesser charge of soliciting sex from a minor of 14-years of age. Epstein served 13-months on a 18-month sentence. Since the time of his release, Epstein was seen in the company of Prince Andrew, which cost the royal his job as a trade ambassador for Britain. Prior to Epstein going to jail, Prince Andrew and his ex-wife, Sarah Ferguson, visited Epstein's home on different occasions (also confirmed by Epstein's butler in an interview). Prince Andrew, who has not been sued by Roberts, but mentioned in her lawsuit, has denied the allegations of engaging in sex with a minor.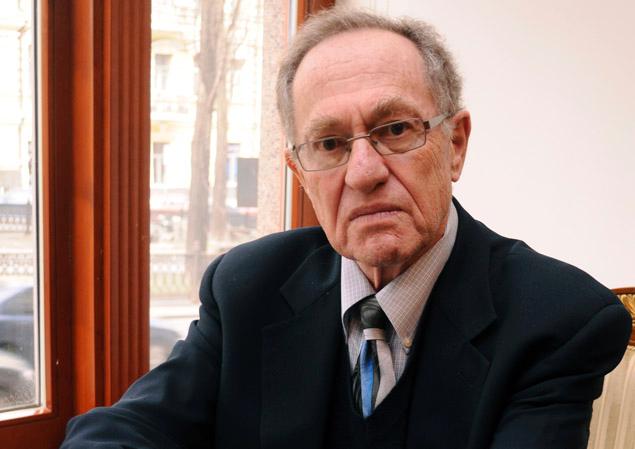 Alan Dershowitz
An angry Dershowitz sat for an explosive interview on morning television today and denied all Roberts' allegations. He stated he "has never met, touched or been massaged" by Roberts. He stated Roberts alleged he was present during an orgy, but his name was "not on the flight manifest" regarding the trip to the U.S. virgin island home of Epstein (a private island). He referred to Roberts as a "serial prostitute" "serial perjurer" and a "liar" who claims to have "met the Queen (of England)" but there appears to be no record of said meeting. He further challenged Roberts to file rape charges against him and to repeat the allegations publicly, so he can sue her for defamation.
I am of the belief Roberts did engage in underage sex with Epstein and some of his business associates and friends. The government indictment of him indicates a pattern of illegally patronizing minors for underage sex and procuring young girls to engage in sexual intercourse with adult males, but it did not name Dershowitz, Bill Clinton or Prince Andrew. However, to ensure the case resulted in a conviction, they accepted a plea deal from Epstein for a lesser charge.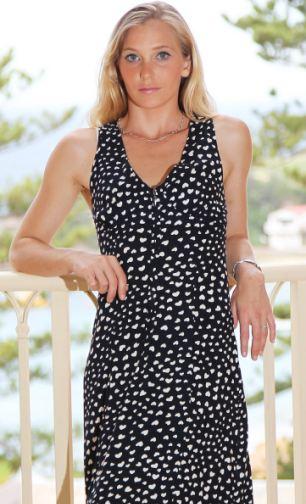 Virginia Roberts today at age 30
Dershowitz is painting the picture of Roberts, one of the minors who gave testimony in the criminal indictment, lying and or embellishing facts in the case for publicity for her forthcoming book. To make such strong allegations against people, it helps to have proof to back up one's claims. Roberts and her attorney need to address why Dershowitz was not on the flight manifest to Epstein's island. How did he get to private island where the orgy with underage minors took place. That is going to be a serious hurdle in their case.
Claims of having met the Queen will also be scrutinized. People who meet the Queen receive an invite. That is the standard. Even tourists who enter any of the royal palaces have a record of it via a ticket you must purchase and one must go through a security screening at the entrance of the property. It's not like meeting a celebrity in passing, which has happened to many. The Queen has an extensive amount of security and access to her is controlled and thoroughly scheduled. Whenever she goes out it makes the newspapers. Therefore, Roberts must produce proof she met the Queen or Dershowitz will use it to poke holes in her credibility.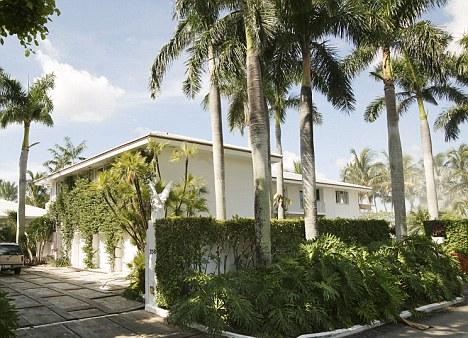 Jeffrey Epstein's mansion in Palm Beach, Florida
Dershowitz is threatening to sue Roberts and her lawyer. He also seeks to have her attorney disbarred. However, Cassell states he is confident in his case and did proper investigation before filing the lawsuit. Cassell states he has repeatedly asked Dershowitz to sit for depositions in the case and he has refused. Cassell is suing the federal government for striking a plea deal with Epstein without informing his victims. Cassell states it is a violation of the Crime Victim Rights Act.