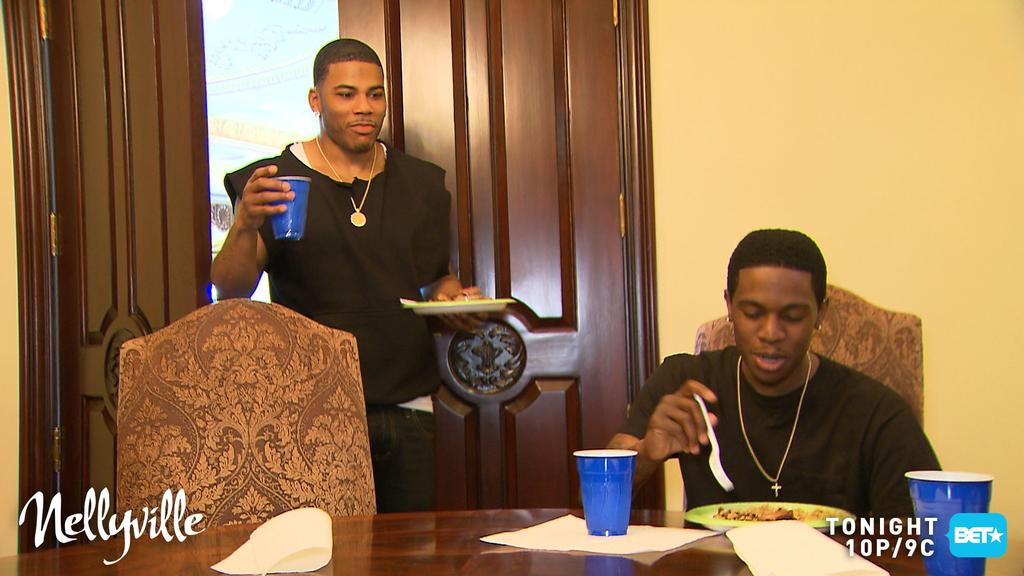 Nelly and his nephew Lil Shawn, who warned his sister Sydney "Don't be like the girls I talk to" (LOL)
R
apper, Nelly, is at wits end dealing with his girlfriend, Shantel Jackson, on his reality show "Nellyville." The new hit reality show on BET, centers on Nelly raising his son, daughter, niece and nephew. The show has scored strong ratings for BET and breathed new life into Nelly's entertainment career.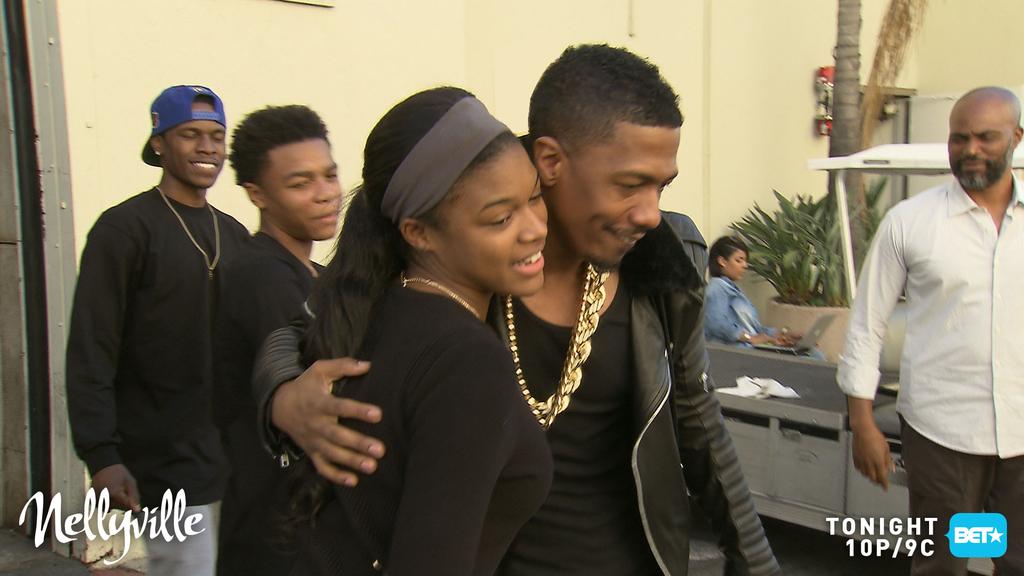 Nelly's niece Sydney posing with industry gigolo Nick Cannon, who co-stars with the rapper on the BET show "The Husbands Of Hollywood"
In this week's episode of "Nellyville" Shantel bought Nelly's niece, Sydney ("Stink") a high school senior, a pair of shorts with "more holes than a fence" according to Nelly (LOL). He questioned if her underwear was showing through it. Then Shantel took Nelly's impressionable niece and daughter, Chanel, a university student, to "twerking classes" which was not a great idea.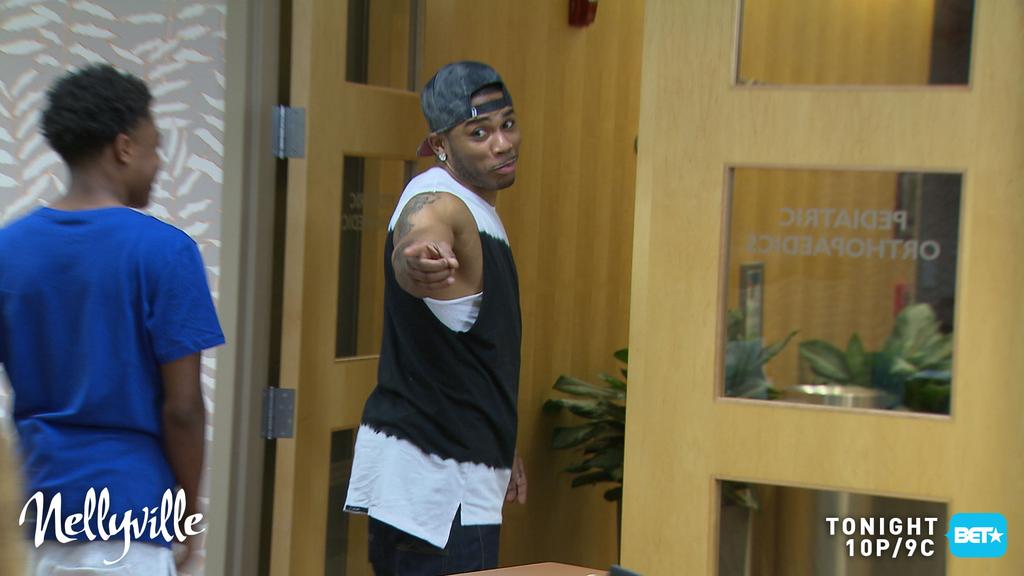 Nelly and his son Tre
To round of the bad role model tour, Shantel had beautiful Sydney dressed up in revealing clothes to pose for pictures that were too much. One photo had the young girl posing with her legs open, while wearing tiny shorts and thigh high boots. It was unnecessary. Nelly raised a shy, sweet girl. Shantel is trying to turn her into a sex kitten, which is clearly all she knows as a woman.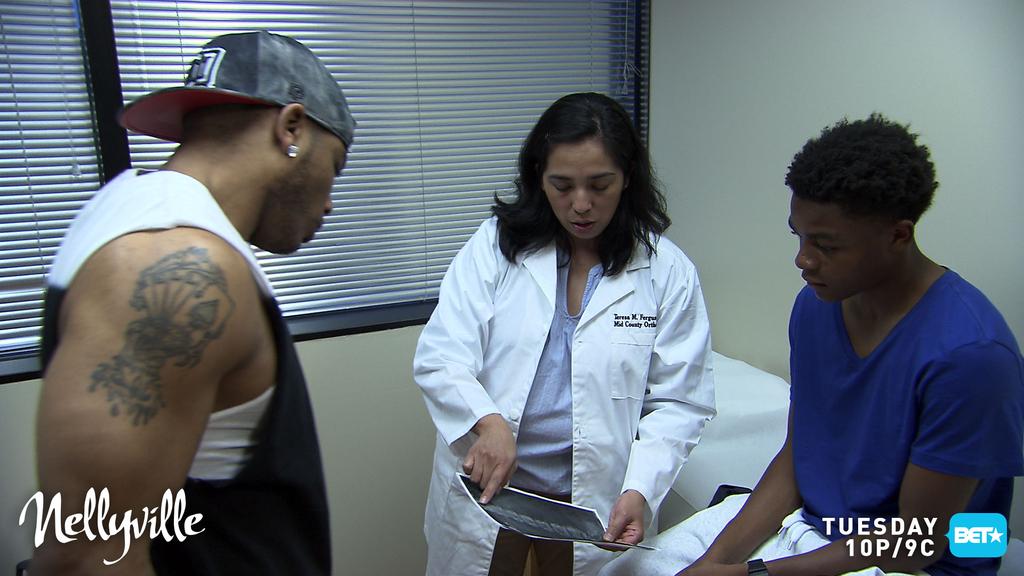 Nelly, Tre and his doctor
Recently, the Judiciary Report's sister site Compendius, published an article warning people to look beyond looks when choosing a mate, especially one to raise one's future children ("
Be Careful Who You Have Kids With (The Apple Doesn't Fall Far From The Tree
"). If you mate with someone with no values and morals, they will raise your children in the same manner and your offspring will not reach their full potential. As the Temptations sang, "Beauty's Only Skin Deep."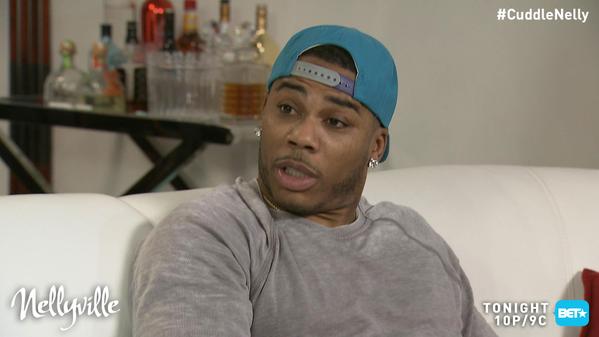 Nelly's standard expression in dealing with Shantel Jackson and his kids and the antics they all get up to on "Nellyville"
In other Nelly news, his son, Tre, is nursing a back injury (broken bone in his back), but trying to play high school football at the same time, which is not safe (as his doctor informed him). Temporary injuries can become permanent if not given the chance to properly heal.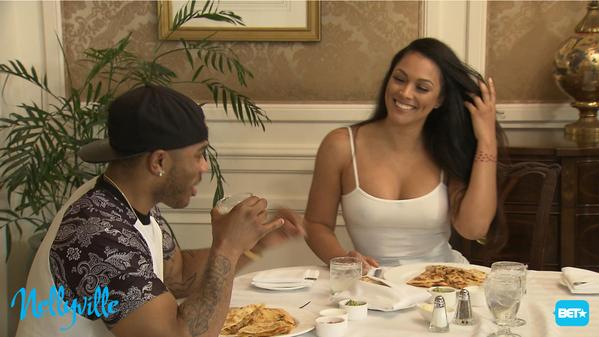 Nelly and Shantel Jackson
Side Bar: Nelly's nephew Lil Shawn reminds me of comedic actors Kevin Hart and the Wayans Brothers. Though he is trying to be a rapper, he could be a believable comedic actor.